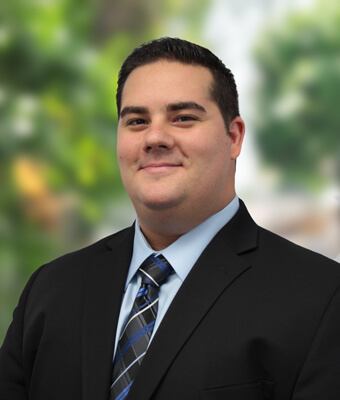 Brandon Poulos
Senior Mortgage Lender
Office: 630.246.4786
Fax: 630.206.1090
Get Pre-Approved For Your
Mortgage
Apply Now


I have been in the mortgage industry for 9 years and was one of the original co-founders of Neighborhood Loans 5 years ago. I have a passion for knowledge and I am the kind of person who will never stop learning. I believe that you have to always be learning and adapting with the ever-changing mortgage industry to be able to provide the best financial consulting.
One of my biggest strengths is my vast amount of product and industry knowledge. The industry has changed 10 fold in the last couple of years and has a completely different process then it did when I first started in the business.
My greatest characteristic trait is having the ability to develop a trustworthy presence right from the beginning with my borrowers. My clients often earn complete faith in my knowledge and ability to deliver excellent service. They also appreciate my upfront and honest nature.
I often use creativity when approaching a borrower's loan scenario. I take the time to weigh out all possibilities and suggest the best way to reach the client's goal. I have assisted many clients through closing who have been turned down elsewhere. What excites me most is my ability to accomplish my client's goals and dreams of homeownership
Brandon is very efficient, professional, and a down right NICE person. Brandon is a straight foward guy we knew from beginning to end how our transaction would proceed. The thing I liked about Brandon was when he sat down with us and helped paint the picture of what we could afford. He always answered our questions and made us feel at ease. Thank you for all you did in helping us find our dream home. We will forever be grateful. Thank you to the entire staff at Neighborhood Loans for all you did, we highly recommend Brandon we were fortunate to have met you.
Giovanna L.
Brandon was a great Mortgage Broker to deal with from the start. He listening to the extensive details of our unique buying situation and managed to find us a mortgage that met our needs. Given the complexity of dealing with arranging mortgages with foreign nationals, Brandon consistently keep up up to date with all the documentation required to fulfill the loan offer process and then guided us onto completion and closing. Although our situation was complex, Brandon helped us through with no drama.
Sam De F.
Neighborhood Loans was great to work with or getting a home mortgage. This team was really quick to respond to any questions that came up, were constantly looking for better rates and on top of all issues that arose. Getting a mortgage is a lot of work. If you are looking for a mortgage broker for purchasing a home, I recommend Neighborhood Loans. They will make the process smooth and look out for your best interests.
Laurel M.
Cups of Coffee Had This Week

select your category
NMLS ID: 222862 | California: CA-DBO222862 | Illinois: 031.0016025 | Indiana: 23828