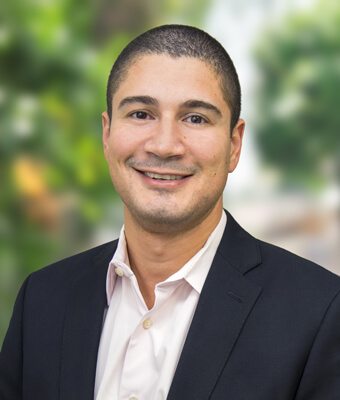 Dan Salameh
Senior Mortgage Lender
Office: 630.324.0510
Fax: 630.812.1775
Get Pre-Approved For Your
Mortgage
Apply Now


As a VP of Mortgage Lending at Neighborhood Loans, Dan Salameh takes care to maintain a reputation for customer service and professional courtesy. First introduced to the mortgage business in 2004, Salameh knew he had found an exciting career that he immediately immersed himself in. Though the landscape of the industry has changed since he first began, Salameh has made sure that his main priority has been keeping his clients happy.
Salameh believes that the path to success in the mortgage business is by treating each of his clients with the same degree of respect and kindness that they deserve. His dedication to customer satisfaction is matched only by his desire to see the look of achievement on his clients' faces when they finally close on a home. His hope is to keep growing as a mortgage professional and to help his clients learn all about the mortgage process.
My husband used this company to refi our home to 15 years. The entire process was explained in depth(multiple times, lol) without any hesitation. I recommend this company to everyone. Great staff and a great business!!
Lisa S.
Thank you ALL involved and every effort put forth to get us our home. Dan Azam, Dan Salameh, Tony A. Without all your hard work I would not be a homeowner today! For all the unseen labor I thank you. Words cannot begin to describe what you all have done for us. Thank you to everyone involved the unknown voices and names. You made a family very happy! SPECTACULAR company!
Alberto M.
Neighborhood Loans was great to work with or getting a home mortgage. This team was really quick to respond to any questions that came up, were constantly looking for better rates and on top of all issues that arose. Getting a mortgage is a lot of work. If you are looking for a mortgage broker for purchasing a home, I recommend Neighborhood Loans. They will make the process smooth and look out for your best interests.
Laurel M.
Cups of Coffee Had This Week

select your category
NMLS ID: 224229 | California: CA-DBO224229 | Illinois: 031.0004233