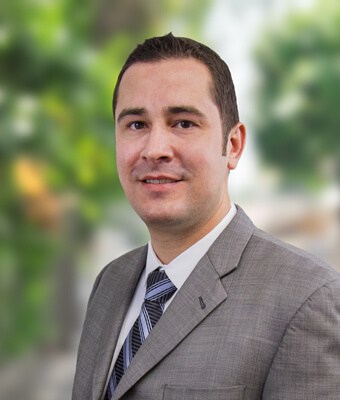 Daniel Houdek
Senior Mortgage Lender
Office: 630.748.7518
Fax: 630.749.4219
Get Pre-Approved For Your
Mortgage
Apply Now


Dan Houdek serves as the Vice President of Mortgage Lending for Neighborhood Loans' Consumer Direct Division. Dan has over a decade of industry experience servicing borrowers. He started in the mortgage industry directly out of College working for Wells Fargo. His passion to help individuals accomplish their dreams of homeownership fueled his desire to embark on a career as a Loan Officer. At his previous employer, Dan received multiple Presidential and Executive Club awards for being the top producer. The awards he has received are a direct result of his philosophy to guide his borrowers through every step of the loan process and prides himself on being available at all times to address his clients' various needs.
As a consummate professional, Dan spends his spare time reading mortgage guidelines and staying abreast of the latest financial trends. He is also an avid Chicago Bulls basketball fan, having played at the collegiate level himself. Dan is an expert in difficult mortgage scenarios and is confident in his ability to find the best mortgage option for borrowers who seek his consultation. Dan's decision to join Neighborhood Loans was fueled by his goal to grow the Consumer Direct Team to become the best in the industry. He is excited to have the tools Neighborhood Loans has to offer to help him accomplish his goal.
My husband used this company to refi our home to 15 years. The entire process was explained in depth(multiple times, lol) without any hesitation. I recommend this company to everyone. Great staff and a great business!!
Lisa S.
Dan was always available. He kept me informed on status along the way and was always there to answer questions that I had. The at home application and closing process was very convenient. I would definitely work with this team again.
Mark O.
Neighborhood Loans was great to work with or getting a home mortgage. This team was really quick to respond to any questions that came up, were constantly looking for better rates and on top of all issues that arose. Getting a mortgage is a lot of work. If you are looking for a mortgage broker for purchasing a home, I recommend Neighborhood Loans. They will make the process smooth and look out for your best interests.
Laurel M.
Cups of Coffee Had This Week

select your category