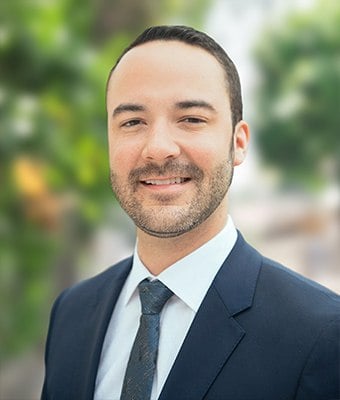 Donnie Bernacchi
Senior Mortgage Lender
Office: 847.414.1555
Fax: 630.757.4214
Get Pre-Approved For Your
Mortgage
Apply Now


Donnie Bernacchi is the Branch Manager of Neighborhood Loans' Bucktown office. Since joining the industry, Donnie has become an esteemed member of the Residential Mortgage Lending community. His commitment to ensure the best interests of his clients and those who seek his unbiased consultation is his top priority. The relationships he has developed with his clients and referral partners throughout his career show that having a foundation of trustworthiness, honesty and dedication will result in a loyal and growing client base.
Donnie has over a decade of experience originating Real Estate transactions. While his track record speaks volumes, he is eager to continue his trajectory of becoming the most respected and knowledgeable Mortgage Lender in Chicago. He thoroughly enjoys working with first-time homebuyers and consulting them regarding the many benefits of homeownership. Donnie is well versed in numerous loan programs available, including but not limited to: FHA, FHA 203K, Homepath, Homepath Renovation, VA, Conventional, First Time Homebuyers, Investment Properties, and 2nd Home purchases.
Donnie Bernacchi is a proud graduate of the University of Iowa with a degree in Finance. Outside of work, Donnie spends time with his wife Kelly and French Bulldog Bruno. He is also an avid traveler, having recently visited Rome, Montreal and Thailand.
Donnie is truly exceptional at his job. His experience in the mortgage business was evident from day one as he walked me through my options in purchasing my new home. In addition to being available each step of the way, he made sure to explain things up front and educated me about the overall process. Working with someone so professional and friendly gave me peace of mind in an otherwise typically stressful time. I cannot recommend Donnie enough! He made everything easy from signing the application to the closing.
Chris L.
Donnie was my mortgage banker for the purchase of my first home, he took care of things from the start, walking me through every step. He was always available, quick to respond and happy to answer all of the many first time homebuyer questions. I also worked with him again to refinance down to a lower rate, which will end up saving me so much money over time! Working with him each time has been great and I seriously can't recommend him enough!
Shannon M.
Neighborhood Loans was great to work with or getting a home mortgage. This team was really quick to respond to any questions that came up, were constantly looking for better rates and on top of all issues that arose. Getting a mortgage is a lot of work. If you are looking for a mortgage broker for purchasing a home, I recommend Neighborhood Loans. They will make the process smooth and look out for your best interests.
Laurel M.
Cups of Coffee Had This Week

select your category