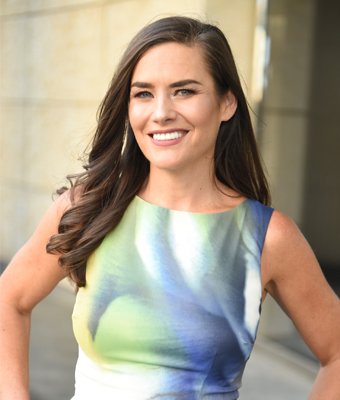 Emma Butler
Senior Mortgage Lender
Office: 312.208.3987
Fax: 312.268.6149
Get Pre-Approved For Your
Mortgage
Apply Now


Emma Butler is a Senior Mortgage Loan Officer at Neighborhood Loans. Since joining the industry, Emma has become an esteemed member of the Residential Mortgage Lending community. Her commitment to ensure the best interests of her clients and those who seek her unbiased consultation is her top priority. The relationships she has developed with her clients and referral partners throughout her career show that having a foundation of trustworthiness, honesty and dedication will result in a loyal and growing client base.
Emma has over a decade of experience originating Real Estate transactions. While her track record speaks volumes, she is eager to continue her trajectory of becoming the most respected and knowledgeable Loan Officer in Chicago. She thoroughly enjoys working with various clients from Self Employed to First-Time homebuyers and consulting them regarding the many benefits of homeownership. Emma prides herself on her ability to service her self-employed clients and also those looking to qualify for Jumbo and Multi unit financing. She is also well versed in numerous loan programs available, including but not limited to: Conventional, FHA, HomePossible, HomeReady, Renovation, Investment Properties and 2nd Home purchases.
Emma Butler is a proud graduate of the University of Limerick with a degree in Computer Science and is originally from Galway, Ireland. Outside of work, Emma spends time traveling she very much enjoys spending time with family and friends. Having friends over for dinner and cooking is an essential part of her life.
"Emma Butler is an amazing person who is very good at what she does as she truly cares about her clients and loves her job. She went beyond any expectations providing me detailed and easy to follow calculations of different opportunities so I could compare them and make an informed decision. She spent 4 hours of her personal time on a weekend to go over all my questions and was available any time day and night. The closing was a breeze, we were done in half an hour! She's fun, smart and a friend."
Olga M.
"I have worked with Emma on multiple loan purchases and refinances for the past 8 years. Emma has a heart of gold and bends over backward for her clients. The whole process from start to finish was easy for us and very efficient. She was always happy to answer all our questions and returned our calls/texts in a very timely manner. I highly recommend Emma!!!."
Keri W
"I have used Emma Butler twice. She is great. Always picks up or calls you back as soon as possible. Everything is straight forward and the preapproval was accurate leading to a clear to close. Picking a reputable lender/broker company is important in a hot real estate market during bidding wars. Sellers want to know that you have been vetted and can close on a property. Has a great reputation on coming through with their preapprovals. I would use Emma again and highly recommend her."
Ryan J.
Cups of Coffee Had This Week

select your category