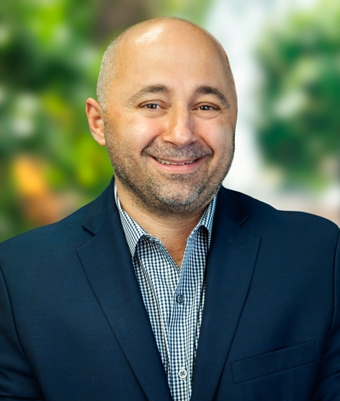 Fitni Rexhepi
Senior Mortgage Lender
Office: 630.748.7465
Fax: 630.936.4162
Get Pre-Approved For Your
Mortgage
Apply Now


With over 20 years of experience in the financing industry, Fitni Rexhepi is an expert in the field with the determination to take himself even further. As a Mortgage Loan Originator with Neighborhood Loans, Fitni got his start in lending which quickly developed into a passion for helping clients with their financial needs. To that end, he strives to make sure that his clients find the loan program that best fits their needs and the needs of their families.
One of his most admirable qualities is how he makes sure to keep himself easily accessible to his clients whenever they have a question. He takes pride in making his knowledge and experiences available to his clients so they can help better their finances. For Fitni, the greatest joy comes from seeing the look of excitement on a client's face when they move into their first home with little trouble thanks to his skills.
If you're looking for someone who will work tirelessly and get the deal done, Fitni's your man. He will get you to closing on-time if not early. His knowledge, work ethic, and professionalism is one of a kind.
Matt D.
As a first time home buyer, Fitni made the process easy. He was attentive and quickly responded to all emails and questions. I will use his again and refer him to everyone I know and anyone reading this! You CANNOT go wrong with Fitni!
Zillow Review.
Fitni helped me with both my first Mortgage and a Refi as well. Both went very smooth. The ability to upload documents online is great. He is always extremely professional, very quick to respond, and answered all of the many questions I asked. The entire process went well and I look forward to doing business with him in the future.
Christopher S.
Cups of Coffee Had This Week

select your category
NMLS ID: 229905 | Illinois: 031.0037879