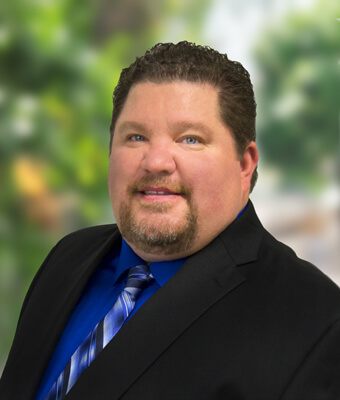 Greg Pusch
Senior Mortgage Lender
Office: 630.748.7562
Fax: 630.749.4239
Get Pre-Approved For Your
Mortgage
Apply Now


Greg Pusch, Federal Loan Originator License (NMLS) # 220016, has been helping his neighbors for the past 19 years, striving to be the mortgage professional who listens to the needs of his clients to help find the best loan options with the best value for our clients!
With access to a variety of programs and lenders,  I can do the shopping for your home loan and tailor your financing needs around the home you choose.  I have the mission to provide the most knowledgeable service so you can select the right mortgage for your needs and close your loan on time! I have access to virtually every residential program and product available in the industry and have the full support from the team at Neighborhood Loans.  We will do our best to become great partners with you so you can get into your home quickly! Whether you have a large down payment, low down-payment, great credit or need some help repairing your credit, I have the experience and know-how to help you select the right mortgage for your financing needs and will work my hardest to earn not just your approval but your trust and confidence as well!
Free consultation, credit analysis and mortgage pre-qualification, and no application fees!
We had Greg Pusch for a loan agent and we couldn't have been happier with the way things went. We did a VA loan and he was very knowledgable of the process from start to finish. He was always quick to answer questions via email, text, or phone call and is very easy to talk to. We also got excellent loan terms and there were no hidden fees that popped up at any time during the process. Greg was very upfront about everything. I will be using Greg for my future lending needs.
Scott K.
I just want to say thanks to Neighborhood Loans in what they did for me. I wanted to buy a house and I went to this one place and was told they could not help me. I did not have that bad of credit to be turned down. I could not understand why they turned me down. I got a phone call from Greg Pusch. He said that he could help me. I was open and honest to Greg so I could get a loan for a house and I did everything he wanted. Greg Pusch was very nice to deal with, Greg was open and honest in what he said and did for me as well. If you or anyone thats looking to get into a home or even refinance your home, then you really need to call Greg. They will do everything they can to get you the best rate they can and get you approved for that loan. Greg did what he said he could do and closed on my house when he said he could. They are very good and really nice people to deal with… I rate them a five star!
Paul T.
Neighborhood Loans was great to work with or getting a home mortgage. This team was really quick to respond to any questions that came up, were constantly looking for better rates and on top of all issues that arose. Getting a mortgage is a lot of work. If you are looking for a mortgage broker for purchasing a home, I recommend Neighborhood Loans. They will make the process smooth and look out for your best interests.
Laurel M.
Cups of Coffee Had This Week

select your category
NMLS ID: 220016 | Illinois: 031.0000697 | Indiana-DFI: 29958