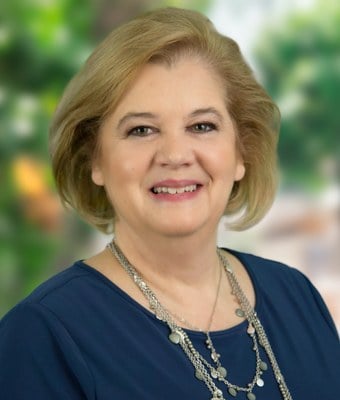 Jeanne L. Gorey
Senior Mortgage Lender
Office: 630.748.7433
Fax: 630.749.4462
Get Pre-Approved For Your
Mortgage
Apply Now


I have over 30 years experience in the mortgage industry. I continue to build long lasting relationships with past customers,realtors, attorneys, and CPA's. My experience, united with a strong knowledge of mortgage products, allows me to customize loan programs that are specific to the needs of my customers.
Along with providing creative financial solutions, I place primary emphasis on customer service. I will afford you the assurance of knowledge, comfort of excellent service, trustworthiness, and reliability
Specialties: Residential purchases and refinances, relocation, commercial, first time home buyers, VA, Conventional, FHA, IHDA, USDA, programs.
Jeanne and I have worked together for several years on real estate transactions. Her professionalism and extensive knowledge of the mortgage industry are beneficial when working with a buyer and explaining the various mortgage products that are available. Whether you are buying your first home or an investment home, you can be certain Jeanne will guide you to the best product for your situation. She is very detailed and follows up to ensure that the transaction is processed smoothly and timely. I have used Jeanne for my personal loans and highly recommend her to my family, friends and clients.
Cheryl S.
I have worked with Jeanne Gorey for over 20 years. Jeanne is the consummate professional. I have personally re-financed with Jeanne as well as recommended Jeanne when my children purchased homes. There was a client that I had, who was being turned down by another lender. Jeanne stepped in without hesitation and made sure that everything went well. She was the Phoenix who raised the deal from the ashes. Jeanne has become my 'go-to' lender when things are tough.
John R.
Neighborhood Loans was great to work with or getting a home mortgage. This team was really quick to respond to any questions that came up, were constantly looking for better rates and on top of all issues that arose. Getting a mortgage is a lot of work. If you are looking for a mortgage broker for purchasing a home, I recommend Neighborhood Loans. They will make the process smooth and look out for your best interests.
Laurel M.
Cups of Coffee Had This Week

select your category
NMLS ID: 212160 | Illinois: 031.0007967