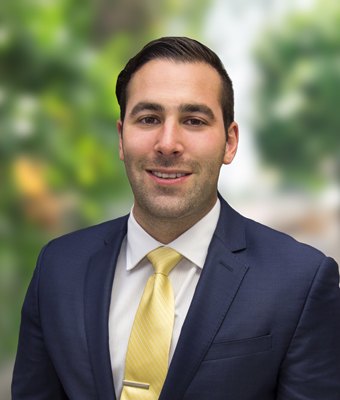 Joseph Venturella
Senior Mortgage Lender
Office: 630.748.7432
Fax: 630.749.4260
Get Pre-Approved For Your
Mortgage
Apply Now


Joseph Venturella makes the home buying dream come true as a mortgage lender at Neighborhood Loans. With many family members and friends from the east to west coast in the business, Joseph was inspired to pursue the career while maintaining a strong mentality to work hard and give back. He began with an offer from Neighborhood Loans and continues to show pride in the company he works for, and even more satisfaction in helping each client to achieve their dream home.
Clients can count on Joseph to answer all calls and questions because he won't shy away. Each deal in the works involves each party. If Joseph knows something, clients can rely on him to be in the loop as well. With his work-hard mentality and determination to fulfill the needs of all clients, Joseph is someone to depend on.
Joseph Venturella is the best loan officer I have ever had the pleasure of working with. As a real estate agent I understand the importance of having a reliable loan person. It can can make or break you in this business. 203k FHA conventional VA it doesn't matter this kid can do it all. In fact we just closed a 203K and Joe did most of the legwork for me. Thanks for all your hard work Buddy!
Nate Y.
Highly recommend Joseph Venturella! He was amazing during the whole loan process. Walked me through every step of this complicated process, answered all my question promptly , and was available any times I needed him. With Joe's help, we were able to close on my condo in less than 30 days!.
Larry H.
Neighborhood Loans was great to work with or getting a home mortgage. This team was really quick to respond to any questions that came up, were constantly looking for better rates and on top of all issues that arose. Getting a mortgage is a lot of work. If you are looking for a mortgage broker for purchasing a home, I recommend Neighborhood Loans. They will make the process smooth and look out for your best interests.
Laurel M.
Cups of Coffee Had This Week

select your category
NMLS ID: 1181863 | California: CA-DBO1181863 | Illinois: 031.0038403