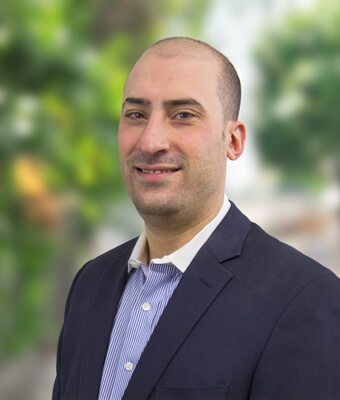 Louis Pavone
Senior Mortgage Lender
Office: 630.473.6663
Fax: 630.749.4237
Get Pre-Approved For Your
Mortgage
Apply Now


Louis Pavone is a Senior Mortgage Lender in the Consumer Direct Division at Neighborhood Loans. Louis brings just under a decade worth of experience in the industry and has a proven track record of servicing his borrowers and lead referral partners within the Residential Mortgage Industry. His entry into the mortgage industry is a result of the mentorship and guidance he received from an accomplished colleague in the business.
Louis directs his focus to ensuring that his clients receive the best unsolicited consultation throughout their mortgage process. He brings an unwavering commitment to the home purchasing/refinancing process. If you are in search of an industry leading Mortgage Lender to comfort your next property purchase, look no further than Louis Pavone. The successes Louis Pavone has realized is a result of him staying true to his ultimate goal of finding the best loan that will not only fit your current situation but secure your financial future as well. While not working, Louis is likely golfing.
Neighborhood Loans was great to work with or getting a home mortgage. This team was really quick to respond to any questions that came up, were constantly looking for better rates and on top of all issues that arose. Getting a mortgage is a lot of work. If you are looking for a mortgage broker for purchasing a home, I recommend Neighborhood Loans. They will make the process smooth and look out for your best interests.
Laurel M.
They helped me out with a 203K loan on my first property. Explained the steps of the process to me before and throughout, as well as being there through text, call, or email whenever needed. Definitely would recommend Neighborhood Loans if you're looking to purchase a home. My family definitely is happy with the new place. Thanks again!
Marcin C.
Neighborhood Loans is a top-notch company to work with. Their workers are so knowledgeable and helpful throughout the entire process. I have used Neighborhood Loans for many home purchases and refinances, I would highly recommend them. The owner Reno is the "real deal", he cares about his customers and makes sure EVERYONE is 100% satisfied.
J Conone.
Cups of Coffee Had This Week

select your category