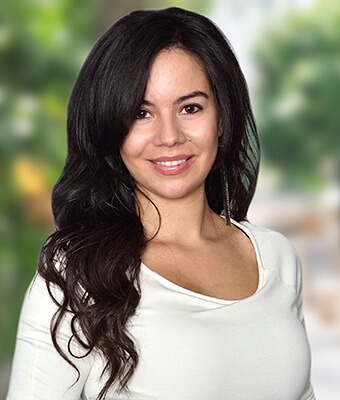 Mayra O. Rubio
Senior Mortgage Lender
Office: 630.246.4778
Fax: 630.757.4114
Get Pre-Approved For Your
Mortgage
Apply Now


I have been in the mortgage industry since 2003.  Throughout my career, I have experienced the many shades that the market has to offer.  The most volatile markets have been a blessing to my business because they have made me a valuable loan officer.  I have gained knowledge that cannot be obtained in any classroom.  My innovative passion for continuous learning has helped me help others obtain their dreams of homeownership and real estate investing.
My clients become part of my family.  I strive to not only give my clients the best deal that suits their needs, but to give them the knowledge and tools that they need in order to be successful homeowners.  I help them plan ahead for the future.
My biggest strength is that I never over promise and under deliver.  I don't set up unattainable expectations for my clients and always keep them in the loop.  Whether you are buying your first home or 100th property, the loan process can be an intense roller coaster of emotions .  I am there for my clients every step of the way as a constant support.  I have many clients that are skeptics and don't believe that they can be homeowners.  I am here to prove otherwise.
I honestly was doubting the entire loan process but Mayra explained in detail step by step and answered all the questions accordingly, I would like to give 10 stars because I feel 5 stars is not enough! Thank you Mayra!
Jonathan P.
As a second time buyer I wasn't sure what my possibilities were to obtain a second mortgage loan. Thank god we reach out to Mayra. She made our dream come true, Mayra is very professional with a touch of friendship she walks you step by step and answers all our questions knowledgeable. I will highly recommend Mayra's services to family and friends without question. Thanks again Mayra.
Irene P.
Neighborhood Loans was great to work with or getting a home mortgage. This team was really quick to respond to any questions that came up, were constantly looking for better rates and on top of all issues that arose. Getting a mortgage is a lot of work. If you are looking for a mortgage broker for purchasing a home, I recommend Neighborhood Loans. They will make the process smooth and look out for your best interests.
Laurel M.
Cups of Coffee Had This Week

select your category
NMLS ID: 226576 | California: CA-DBO226576 | Illinois: 031.0026685