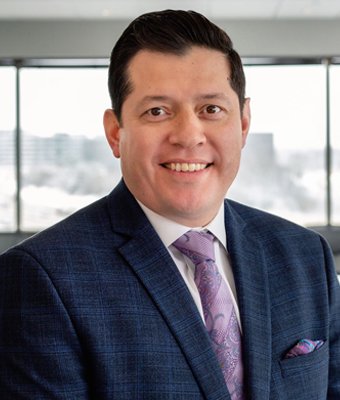 Orlando Diaz
Senior Mortgage Lender
Office: 773-741-1086
Fax: 773.681.7152
Get Pre-Approved For Your
Mortgage
Apply Now


Why did I you start in the mortgage business? I am often asked this question and it quickly serves as a reminder of my transformation these past 20 years. From a young professional closing a high volume of transactions to a family man looking to help as many families as possible, the Mortgage Profession has proven to be rewarding in so many ways. I embrace my role in navigating my clients and partners through the continuously changing Mortgage landscape in order to support families in building wealth through homeownership.
Personally, I am motivated by the journey of being the best version of myself which includes being tolerated by my loving wife and 2 girls. I love to cook and eat and love my Cubs.
Orlando Diaz has a high level of integrity and professionalism. He is top-notched, honest, and very patient, throughout the entire mortgage lending process. There is immense paperwork and security checks but he never lost patience, never expressed frustration or anger, but displayed a tremendous sense of humor. Orlando provided many loan options with detailed explanations. He promptly responded to phone calls and emails. Most importantly, he was very honest in his recommendations for the loan rates. He is just superb.
I just want to say that I had a very good experience working with Orlando Diaz, I think he is very professional, helpful and reliable. One of the things i liked about him was that he was always available every time I had a question. I would recommend him 100%.
My husband and I had a wonderful experience working with Orlando and his team Emilio and Maria. After we found our home Orlando and his team sat with us to explain the paperwork process and time it would take for us to get everything finalized and closed. It took us about 3 months or less and that's because Orlando and his team were communicating with us in a very efficient manner. I highly recommend Orlando Diaz and his team.
Cups of Coffee Had This Week

select your category