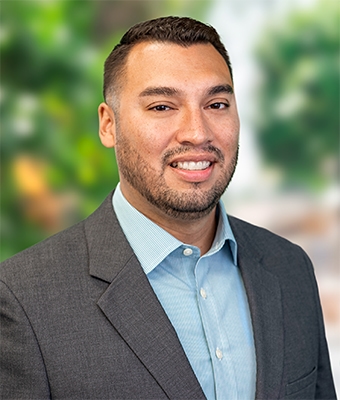 Robert Ramirez
Senior Mortgage Lender
Office: 773.433.0498
Fax: 773.681.7446
Get Pre-Approved For Your
Mortgage
Apply Now


Robert Ramirez, a Senior Mortgage Advisor, has diligently worked in the residential lending business for the past 5 years, and within the financial industry for 17 years total. With Robert's extensive and diverse background, he can deliver exceptional customer service to his clients.
Robert started his professional career in consumer banking, then consumer and commercial lending, before deciding to switch gears and become a small business banker within a large financial institution. While this opportunity gave him valuable experience, he realized residential lending was a better fit for him. Robert has always been very customer-oriented and loves working with numbers to make mortgage transactions work. And working with Neighborhood Loans gives him this exact opportunity!
With a strong passion in customer service and a background in retail banking, consumer, commercial and residential lending, Robert has the ultimate package. He can confidently educate his clients and provide the best service possible. As a mortgage professional, Robert understands the importance of becoming a homeowner and will do anything in his power to make the dream of homeownership a reality.
As everyone's mortgage experience is different, Robert tailors to his clients' needs. He will adapt and adjust to his client's situation to make things work in a timely manner. After all, Robert's favorite part of his job is being able to help his clients, whether closing on a new home, or refinancing to be in a better financial position. There is no better feeling than telling his clients they are CLEAR TO CLOSE on their mortgage loan!
Neighborhood Loans was great to work with or getting a home mortgage. This team was really quick to respond to any questions that came up, were constantly looking for better rates and on top of all issues that arose. Getting a mortgage is a lot of work. If you are looking for a mortgage broker for purchasing a home, I recommend Neighborhood Loans. They will make the process smooth and look out for your best interests.
Laurel M.
Neighborhood Loans is a top-notch company to work with. Their workers are so knowledgeable and helpful throughout the entire process. I have used Neighborhood Loans for many home purchases and refinances, I would highly recommend them. The owner Reno is the "real deal", he cares about his customers and makes sure EVERYONE is 100% satisfied.
J. Conone
They helped me out with a 203K loan on my first property. Explained the steps of the process to me before and throughout, as well as being there through text, call, or email whenever needed. Definitely would recommend Neighborhood Loans if you're looking to purchase a home. My family definitely is happy with the new place. Thanks again!
Marcin C.
Cups of Coffee Had This Week

select your category