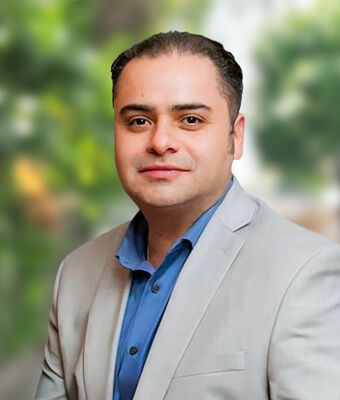 Saul Pinela
Senior Mortgage Lender
Office: 630.225.9873
Fax: 630.812.1865
Get Pre-Approved For Your
Mortgage
Apply Now


Saul Pinela is a proud and esteemed member of the Residential Mortgage Lending community. His philanthropy is well documented, as he has continued to serve the Hispanic community he knows enabled him to become who he is today. His commitment to ensure the best interests of his clients and those who seek his unbiased consultation is his top priority. The numerous accolades he has been awarded throughout his career show that having a foundation of trustworthiness, honesty and dedication will result in a loyal and growing client base.
Saul has over a decade of experience originating Real Estate transactions, having closed over 3,000 loans. He was the #1 NAHREP Latino Loan Originator in Illinois in 2015 and 2016 and was ranked #9 in the Nation in 2016. In addition, he has been the Top Producer at Neighborhood Loans for 5 consecutive years and is a member of their President's Club. While his track record speaks volumes, he is eager to continue his trajectory of becoming the most respected and knowledgeable Hispanic Mortgage Lender in Chicago. He thoroughly enjoys working with first-time homebuyers and consulting them regarding the many benefits of homeownership. Saul is well versed in numerous loan programs available, including but not limited to: FHA, FHA 203K, Homestyle Renovation, VA, Conventional, First Time Homebuyers, Investment Properties, & 2nd Home purchases.
What distinguishes Saul Pinela are his experiences, accolades and philanthropy within the Residential Lending Community.
Extremely efficient, dedicated and knowledgeable, Saul has been my "GO TO" guy for refinancing and purchasing, he has helped my family and I for years. Highly recommended.
Selina S.
Saul was the man that helped me to get my first home. A genuine person with a big heart getting things accomplished, the best loan officer I know.
Timothy T.
Worked with Saul for years and such a pleasure to be confident he's looking out for my clients best interest. Such a professional!
Shirley P.
Cups of Coffee Had This Week

select your category
NMLS ID: 232162 | Illinois: 031.0003754