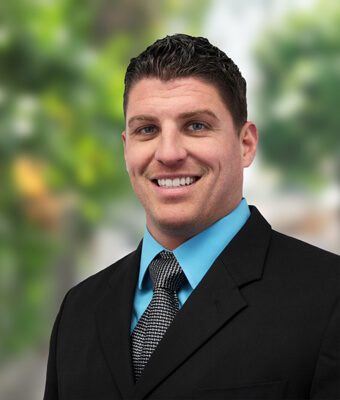 Thomas Storino
Senior Mortgage Lender
Office: 312.730.2471
Fax: 312.268.7130
Get Pre-Approved For Your
Mortgage
Apply Now


Thomas Storino is a highly motivated and detail oriented individual with great customer service skills. With 14 years of experience in the Mortgage Business, Thomas started from the bottom and quickly worked his way up, being promoted twice during his first year and a half in the business.
Thomas has a bit of an edge over other Mortgage Loan Originators because he has been on all sides of the business, from wholesale and retail sales to Account Management and even Underwriting in the operations fields. He knows what it takes to put together a good loan which is why he has a great pull through and extremely satisfied clients. He has also prepared closing documents in the past and that has taught him what's expected at a closing and what needs to be signed/returned for funding.
He is currently at 100% customer satisfaction from client surveys since the end of 2012 to the present with all of his clients who have closed on their purchases or refinances mainly because he is honest, attentive to their needs, thorough, returns calls and emails quickly, keeps them up to date during the process of their loan, and most importantly he attends every closing to ensure the closing goes smoothly. Thomas doesn't look for that day to day client.
He's here to build lasting relationships with his clients, their friends and their families. He believes the biggest compliment comes from when a client refers him to a family member or friend.
Tom was great to work with. He kept me informed on the progress the entire time. I was pleasantly surprised how easy the entire process was, and that was due to Tom's hard work. I had a great experience working with him.
Daniel A.
Thomas Storino was EXCELLENT!!! He is extremely knowledgeable about the mortgage loan business. In addition, Tom is professional, very courteous and is a man of his word. If he says he will do something or call you on a certain date, you can bank (no pun intended) on it! Although the refi process can be tedious, Tom made it go quite smoothly every step of the way. He is a great asset to his company and I trust his career path with his organization will continue to be a stellar one.
Lauren B.
I would definitely recommend Neighborhood Loans for a mortgage. Tom Storino was really good to work with, he was friendly an professional with everything. Closing was on time and went flawless. If shopping around for mortgages check this place out. Tom even went as far as giving us a wonderful cookie arrangement congratulating us on our new home!!
Amy F.
Cups of Coffee Had This Week

select your category
NMLS ID: 627968 | Illinois: 031.0036995 | Indiana: 25087