40 Under 40 – Reno Manuele & Tony Ameti
February 14, 2017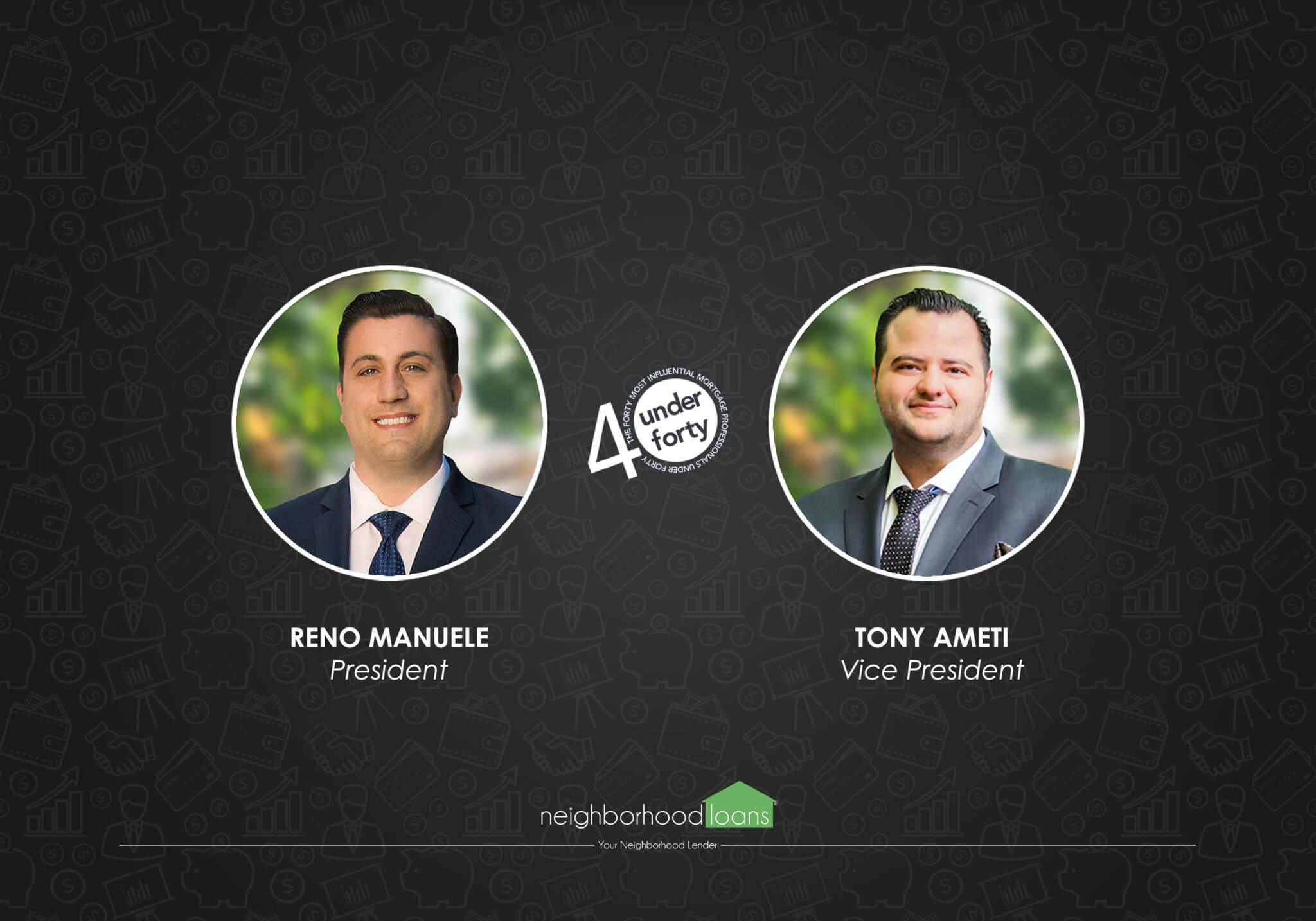 Congratulations to Reno Manuele and Tony Ameti for being named one of the 40 Most Influential Mortgage Professionals Under 40!
This marks the 4th consecutive year that Reno has made the National Mortgage Professional Magazine's list of the Top 40 Mortgage Professionals who are making an impact on the mortgage industry.
This year, Reno Manuele ranks in the Top 5 on Chicago Agent Magazine's Top 10 Who's Who Profiles of 2015! While this is Tony Ameti's first time being featured on this prestigious list, he has embarked on the tremendous journey with Reno since they purchased Neighborhood Loans in 2009.
Reno Manuele serves as the President of Neighborhood Loans, an FHA Direct Endorsed residential mortgage lender headquartered out of Lombard, IL. His leadership has been recognized by numerous accredited publications. Since Neighborhood Loans' inception, Reno Manuele and his partner Tony Ameti have incorporated an intuitive marketing approach by implementing industry leading technologies.
This approach has enabled Loan Officers and Realtors to become top producers, while always keeping the consumer's best interests in mind. This initiative has resulted in higher customer satisfaction rates, more educated clients and a foundation for inevitable growth.
Tony Ameti serves as Neighborhood Loan's Chief Financial Officer and Vice President. His industry expertise, coupled with his keen ability to translate market expansion strategies into an aggressive yet feasible fiscal plan, is evident in the immense success Neighborhood Loans has experienced since inception.
Providing true leadership is contingent on continuous evaluation of short and long term strategic financial objectives; it is this very leadership embraced by Tony that has ensured Neighborhood Loans' exponential growth.
Reno and Tony have put in countless hours to ensure that Neighborhood Loans maintains an unparalleled customer service model as they continue their emergence into the Mortgage industry. When asked about what the future holds, Reno is quoted as saying, "I am looking forward to continued success by incorporating innovative ideas, developing leading technological enhancements and most importantly, implementing these enhancements into the Mortgage industry."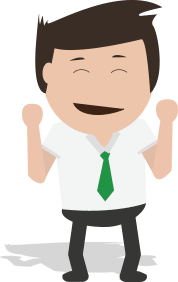 Did you enjoy this article?
There's more where that came from!
We hate spam just as much as you do. We promise we will only send content worth your time!