About Neighborhood Loans

Why choose
Neighborhood Loans
Neighborhood Loans is a Residential Mortgage Lender headquartered out of Chicago. The team assembled at Neighborhood Loans is driven to deliver results in a transparent and collaborative culture. As a dynamic and energetic company, we are actively looking for ways to improve and stay abreast with the evolving trends in the real estate market. By incorporating our philosophy with the latest technology, we have effectively set ourselves apart and surpassed expectations.

Our mission is to empower our clients by finding the best loan product that will fit their current financial situation and secure their future. To do this, we offer a streamlined mortgage process, consult consumers in a rapidly changing market and educate our clients on the advantages of being a homeowner.

5 Convenient Locations
(HQ) Downers Grove,
Chicago - Bucktown
Chicago - Pulaski
Chicago - Old Irving
Grand Rapids - Michigan
Gilbert - Arizona

History
Founded: 2005
Acquired: 2009

Company Size

In-House Operations
In-House Processing
In-House Underwriting
In-House Closing
In-House Marketing
Throughout the last six years Neighborhood Loans has grown at an over 200% rate year-over-year. We have been awarded INC 5000 fast-growing 5000 companies in the country for the years of 2013, 2014, 2015, 2016, and 2017 as well as National Mortgage Professionals top 100 mortgage employers for 2015.

Neighborhood Loans has been featured on the INC5000 as the top 5000 fastest growing companies in the Nation, 4 years in a row.

Neighborhood Loans is rated A+ by the Better Business Bureau.

Neighborhood Loans has been named one of the best places to work according to "Great Place to Work".

Neighborhood Loans was named as one of America's Top Mortgage Employers by The National Mortgage Professional Magazine.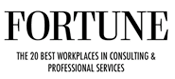 Neighborhood Loans was featured in FORTUNE's - "The 20 Best Workplaces in Consulting and Professional Services."

Neighborhood Loans has made top 10 on the Crain's Fast 50 list!

Neighborhood Loans was awarded #3 Best place to work overall and #7 best places to work for minorities.
Neighborhood Loans was great to work with or getting a home mortgage. This team was really quick to respond to any questions that came up, were constantly looking for better rates and on top of all issues that arose. Getting a mortgage is a lot of work. If you are looking for a mortgage broker for purchasing a home, I recommend Neighborhood Loans. They will make the process smooth and look out for your best interests.
- Laurel M.
They were extremely helpful. They gave me great advice on how to protect and improve my credit to help them get me the best loan possible. I'm not sure anyone else would spend the time they did to make sure I did everything right. Thank you Neighborhood Loans for helping me get a beautiful home I can afford!
- Edward S.
They helped me out with a 203K loan on my first property. Explained the steps of the process to me before and throughout, as well as being there through text, call, or email whenever needed. Definitely would recommend Neighborhood Loans if you're looking to purchase a home. My family definitely is happy with the new place. Thanks again!
- Marcin C.
I am very pleased with the services and process that Neighborhood Loans extended to me during the purchase of my home. They were very patient and supportive throughout the entire process. I am now a happy and proud homeowner, thanks to Neighborhood Loans.
- Donald J.
5 Convenient Locations
Downers Grove | Pulaski | Bucktown | Old Irving | Grand Rapids | Gilbert
Let's Get To Work!
Who are you?