Refinance Your Chicago Mortgage
Your Guide Through a Quick and Easy Refinance Process.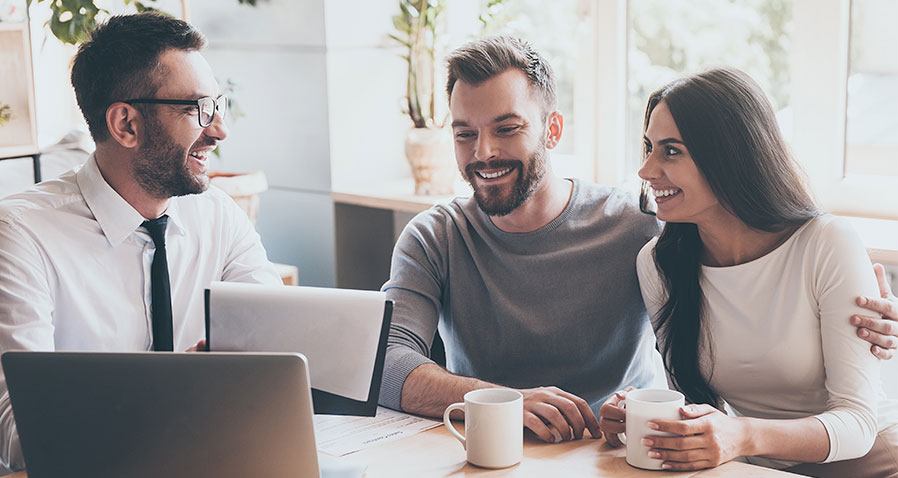 We are ready to walk you through the entire Mortgage Refinance process, step-by-step! Let's get started. By the time you finish reading this guide, you will know the exact steps you need to take to refinance your mortgage and if a refinance is right for you.

Refinancing is when you secure a mortgage with new terms and use the new loan to pay off your existing mortgage balance.

A Mortgage Refinance is when you finance a new mortgage with new terms and use the new loan to pay off your existing mortgage balance.

Free Refinance Document Checklist
Download a free checklist that will inform you of all the documents needed to refinance your mortgage
CLICK HERE to download the PDF
The Refinance Process
Adjust Your Mortgage to best Suite Your Needs.


Step 1.

List Your Goals

Be sure to let your lender know what you would like to accomplish when refinancing your mortgage.

Whether you're looking to lower your payment, shorten your term, or use the equity you've built over time in your home to get cash back, be sure to let your lender know so they can help you meet your financial goals.

By listing your goals, your loan officer will be able to help you decide if it makes sense to refinance your home.


Step 2.

Learn About Your Options

If you have decided that refinancing is right for you and would like to continue the process, ask your lender to go over your available options for refinancing.

Here are some possible reasons for you to refinance:

1) Lower Mortgage Payment
A lower interest rate translates to a lower monthly payment.

With a consistent loan term and lower monthly payments, you'll pay less to own your home over the life of your loan.
2) Pay off Your mortgage faster
This can be achieved by refinancing to lower your loan's term.

For example, you can change your term from 30 to 15 years, or even lower. This will help you save on interest over time
3) Get out of your ARM
This can be achieved by refinancing to change to another loan's product.

Refinancing can be very beneficial for you when the initial fixed-rate period for your Adjustable-Rate Mortgage (ARM) ends.

Once the fixed period for your ARM is over, you may choose to refinance into a Fixed-Rate loan, or even sell your home.

If you're no longer planning to sell your home after your ARM's fixed-rate period ends, refinancing to a fixed-rate loan is probably your best option. It will keep your mortgage payments steady for the remainder of your loan.
4) Cash Out / Debt Consolidation
A Cash-Out Refinance is a great way for you to extract cash from the equity in your home to pay down other debts or for a major expense, such as your child's college tuition.

You can also consolidate your debt to pay off other high-interest debt, with a cash-out refinance.

Ideally, with a Cash-Out Refinance, you will receive a check for the amount you are cashing out and a better rate than what you have, however, this isn't always the case.
5) Eliminate Your Mortgage Insurance
The purpose of private mortgage insurance (PMI) is to protect lenders in case a borrower defaults on the loan. PMI is required if you're refinancing your home with less than 20% equity in it.

When your mortgage principal balance reaches 80% of the original property value, you can refinance to a conventional loan with no mortgage insurance.

You can also eliminate your PMI with as little as 5% equity on your home by refinancing to a conventional loan with lender paid mortgage insurance (LPMI) which does not require PMI.

This will last throughout the life of your loan, and may even be costlier in the long run if you do not refinance to cancel your LPMI. You need good credit to qualify for low-interest rates and keep costs lower than paying PMI.

Now that you've learned about the different benefits of refinancing, you're ready to determine if it's the best option for you.

Step 3.

Complete Your Mortgage Application

If you decide to proceed with the refinance process, the next step would be to complete your mortgage application.

A mortgage application will require you to submit your financial information to a lender. The information you provide will help determine the terms of your new mortgage. Borrowers need to prove to lenders they can finance a loan.

You can meet with your lender if you prefer to complete your loan application in-person.

Most lenders even allow you to complete a mortgage application online if that is more convenient for you.


What are the
6 pieces

of information your lender NEEDS for a complete loan application?
Name
Income
Social Security Number (to obtain a credit report)
Property address
An estimate of the property value
Mortgage Loan Amount (the amount you owe)
If you have any questions, ask your loan officer and they will help you complete your mortgage loan application.

Remember, your loan officer will always be available to help you through the process and willing to answer any questions you may have.

Your loan officer will also look over your loan application to verify that all the information you provided is valid and correct.

Once they finish reviewing your application, they'll send it through the channels of their organization to get you approved.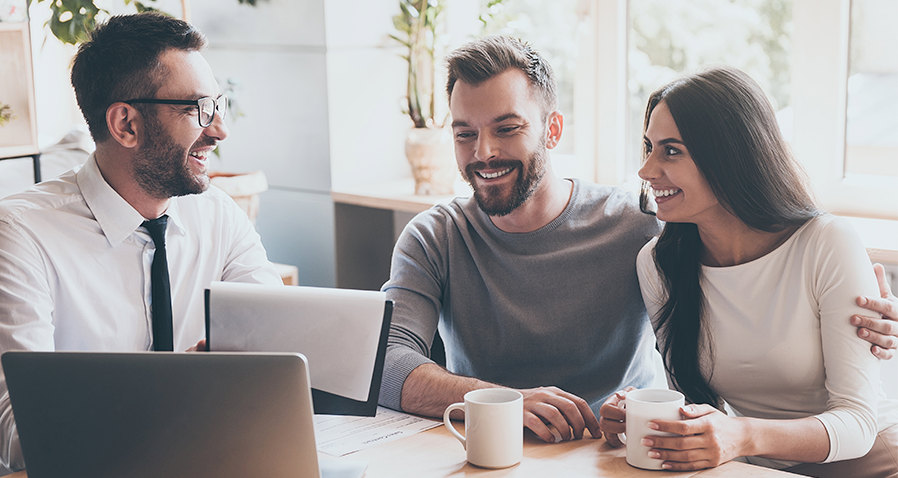 Step 4.

Choose the Right Loan Product

There are benefits to every refinance loan product.

We'll help you understand the differences between the products so you can choose the best loan for you."

Most refinance products can be categorized as the following two categories:
Fixed-Rate Mortgage
Adjustable-Rate Mortgage (ARM)
The main difference between the two is that a fixed-rate loan has a consistent payment through the entire term of the loan, whereas an ARM has a fixed rate for a certain period (e.g. a 5/1 ARM is fixed for the first 5 years of the term) and then is adjustable after the fixed period is over.
Deciding which option to go with should depend on two key factors: 1) How long you plan on living in the home, and 2) The current interest rates.

If you plan on living in your home for the long term, you may want to consider refinancing to a fixed-rate mortgage as it will have consistent payments for the life of the loan – protecting you from rising rates.

If you plan on selling your home soon, within the next seven years or so, an ARM may be more beneficial to you as it has a lower interest rate and lower payment than a fixed-rate loan. This can save you money if you're not planning on living in the home longer than the initial fixed-rate period.

Depending on current interest rates, the difference in monthly payments between a fixed-rate loan and an ARM can be minimal or significant. Work with your loan officer to figure out which is best for you.
Here are all the refinance options we offer:

Step 5.

Required Docs & Disclosures

The lender will require you to submit the following documents to verify the information that you have submitted on your application:
Signed Disclosures

Full Federal Tax Returns (last two years)

W-2s (last two years)

Two to five of your most recent pay stubs (30 days of consecutive earnings)

Copy of Mortgage Statement

Homeowners association info (if applicable)

Homeowners insurance info (name, agent, phone #)

Copy of ID/Driver's License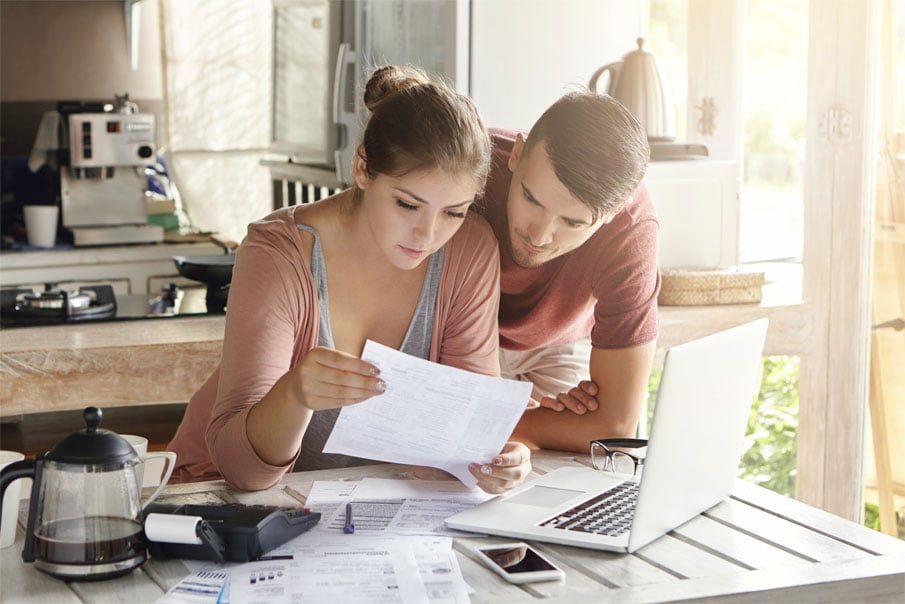 Step 6.

Review the Loan Estimate

Your lender must provide you with is the Loan Estimate, as this is one of the forms required by law for your protection.

Your lender will provide you with a Loan Estimate within three business days of submitting a full mortgage loan application. The Loan Estimate has important information about your loan, including an estimate for the interest rate, monthly payment amount, and total closing costs for the loan.

To learn more about the Loan Estimate Form and become familiar with the definitions of important terms used, check out the CFPB's Loan Estimate Explainer.

Keep in mind that the Loan Estimate is only an estimate.

At closing, you will receive a Closing Disclosure listing the final charges.

Step 7.

Appraisal

Before you are approved for a refinance, your lender must order a home appraisal to get the estimated market value for your home.

There are several factors that the appraised value is based on, such as the number and size of rooms in the home, comparable properties recently sold in the area, and amenities or characteristics that could affect your home's value.

The appraised value is used by your lender to determine the loan amount and terms for your refinance.

Step 8.

Underwriting

After you submit your complete mortgage application and supply the required documentation, your loan officer will forward your paperwork to a processor.

The processor will review and prepare your loan file for underwriting.

An underwriter will review your completed application and request any additional documentation needed to proceed with your loan and get approvals needed for closing.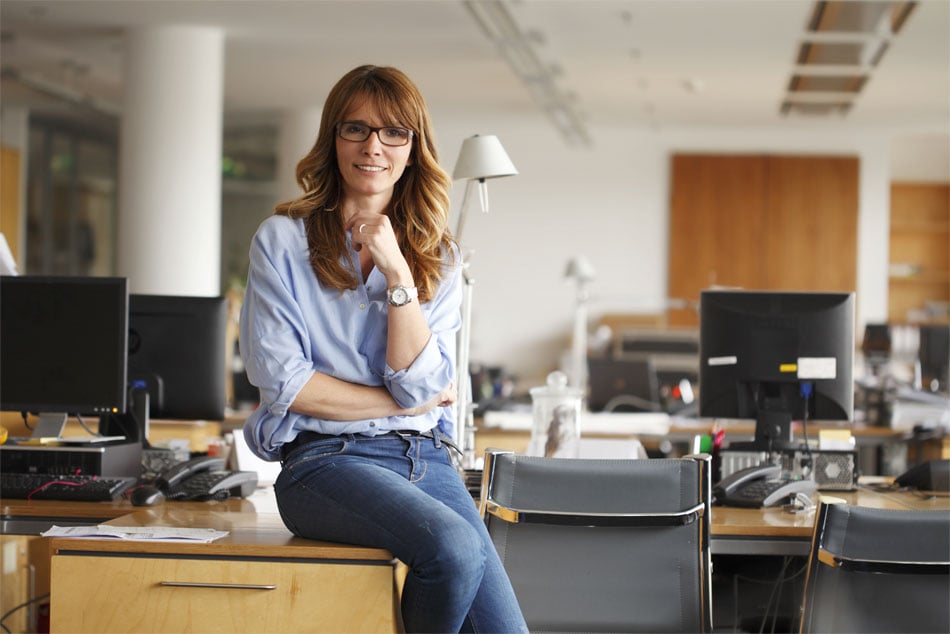 Step 9.

Conditional Approval

This means that your loan is approved by the underwriter, on the basis that you satisfy specific underwriting conditions before scheduling a closing.

You cannot receive a Clear-to-Close (CTC) until you satisfy all the conditions with the underwriter.

Be prepared to submit all requested conditions immediately, as we do not want the rate lock to expire.

If you have any questions regarding the conditional approval or status of your loan, do not hesitate to reach out to your loan officer and ask them to clarify.

Step 10.

Review & Sign the Closing Disclosure

Your lender will provide with the Closing Disclosure, this is similar to the loan estimate and another form required by law for your protection.

You will be provided with the Closing Disclosure at least three business days before your closing date.

The Closing Disclosure has important details about the loan program you selected and was designed to help you understand all the costs in the transaction along with the date of the closing.

If the information on the Closing Disclosure is inaccurate or the figures aren't what was agreed on, ask your lender for an explanation of why.

To learn more about the Closing Disclosure Form and become familiar with the definitions of important terms used, check out the CFPB's Closing Disclosure Explainer.

Step 11.

Closing Your Loan

Once all your loan approval contingencies are met, your lender will contact you to authorize the scheduling of a closing date.

At the closing, you will sign the final documents and pay the costs and fees required to close.
Documents Requiring Your Signature Before Closing
Promissory Note
This indicates that you accepted the loan terms offered by your lender and agree to repay the amount borrowed, plus the stated interest.

The document will include the dates that payments need to be made and the place where they are sent.

The Note also explains the consequences of failing to make your mortgage payments.

Mortgage, Security Instrument, or Deed of Trust
This document may be called a Mortgage, Security Instrument, or a Deed of Trust and will require your signature at closing, which pledges your home as collateral for the loan.

By signing this document, you are giving the lender of your mortgage the right to seize your property by foreclosure if you fail to make mortgage payments consistently. Once the loan is paid in full, the lien will be removed from your property.

Initial Escrow Disclosure
The Initial Escrow Disclosure Statement breaks down the specific charges that you will pay into escrow each month as part of a mortgage agreement. These funds will be used to pay taxes and insurance.

Affidavits and Declarations
These are legally binding documents that discuss the financial obligation you are taking on and your legal rights as a homeowner.

Right to Cancel form
You are given up to three business days after closing on your refinance to cancel/rescind the loan.
This document explains the rules for when and how to cancel the loan and if there are any consequences.

**Be sure to read the documents carefully and ask questions if you don't understand something from any of these documents**

Step 12.

Funding Period

When all final closing documents have been signed, your lender's closing department will review and approve the funding of your loan.

The funding of your loan will take up to three business days.