Average Rent in Illinois
December 21, 2021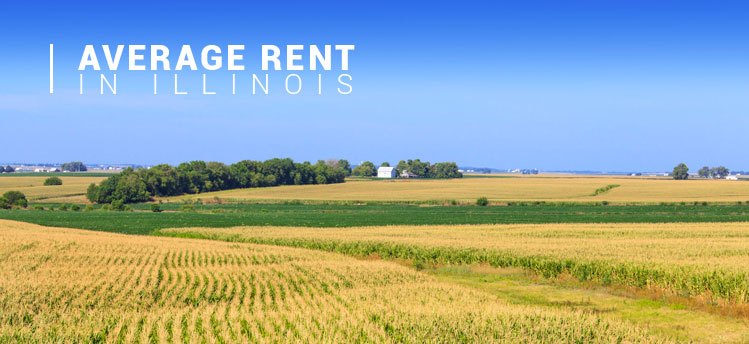 If you're looking to rent an apartment or home in the state of Illinois – you can expect a few different price points based on your location. The closer you get to the city – the more you will pay each month in rent. Just because a certain location is more expensive than another, doesn't necessarily mean that the area or property is worse. Renting is usually the first step to becoming a homeowner and can teach you
almost everything you need to know about keeping up with a home. Because there are plenty of urban, suburban, and rural areas scattered across Illinois – the rent will have a different average depending on where you live.
Urban Areas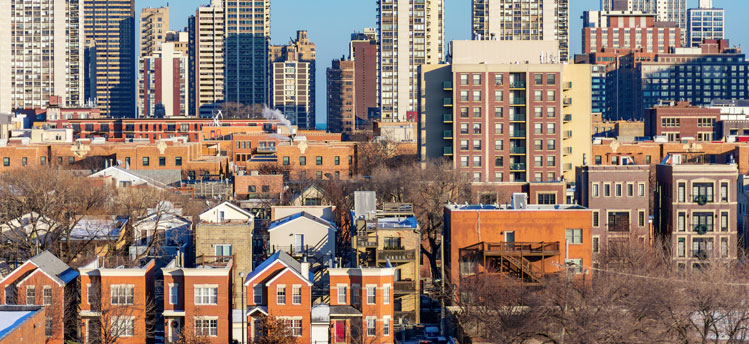 Chicago is one of the largest cities in the country and is a great place to live (if you can afford it). The average rent in some of the most popular parts of the city is four times higher than in rural areas. For a two-bedroom apartment in Chicago, you might have to pay up to $2500 or more in some places. One of the most popular neighborhoods in the city is Lakeview – their average rent is a little lower (around $1600) and many young professionals are renting in that area. The benefit of renting in the city is that you will usually have access to everything you need within walking distance.
Chicago is also known for its public transportation – with some of the best trains and busses around. The city is full of culture, amazing food, and never-ending entertainment. If your heart is set on living in a big city – Chicago is one of the best ones to do so. Most of Chicago's residents' rent and the options for housing are endless.
If you're planning on living in the city for a while and are looking for some extra funds – consider selling your vehicle. The public transportation and your feet can get you everywhere you need to go. If you're comfortable with the idea, consider living with a roommate to help cut your housing expenses in half.
Suburban Areas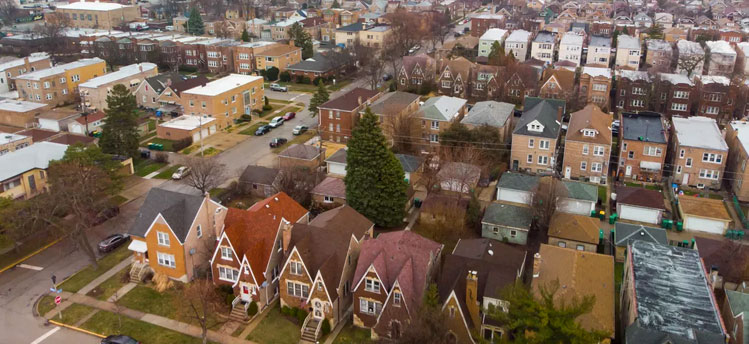 There are many neighborhoods located 20 to 30 miles outside of Chicago that offer apartments at half of the price. They usually have more space at a fraction of the cost, and still include the luxuries of an apartment building. If you look in popular neighborhoods such as Naperville, Aurora, Hinsdale, Downers Grove, or others like these – you can find all sorts of affordable homes and apartments for rent.
These towns tend to have a population of 20,000-50,000 or more, and all of the areas are well known for being safe, having great school districts, and good nightlife. There should be shopping centers and other necessities located just a few miles from where you're living. The average rent of an apartment or home in these areas ranges from roughly $1,000-$1,500. You'll find all walks of life living in these dense suburban areas and there are plenty of options for renting.
Rural Areas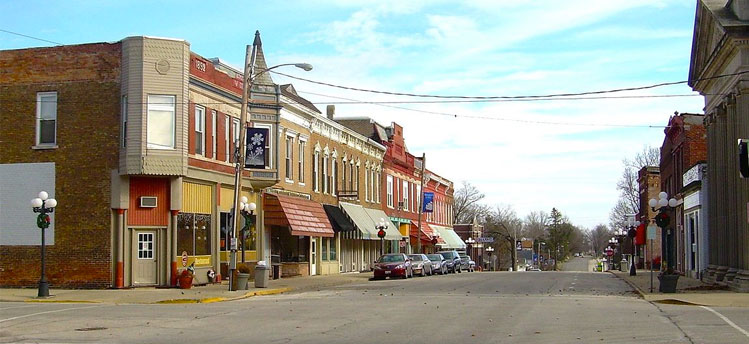 If you've traveled around or driven through the state of Illinois, you'll notice that most of it is farmland! Towards Southern Illinois, and next door to St. Louis, there are many smaller neighborhoods that come with a very cheap price tag. If you're okay living in or near a more rural area, you can find apartments or homes for rent with a price tag as low as $500-$1000 a month. These areas are much smaller in population and you might have to drive a few extra miles to reach the nearest grocery store – but the property is cheap and there is plenty of it to go around. There are a lot of large families that move out to these areas to get the most space for their dollar. The further south you go into Illinois, the more farmland you'll see, and the lower the rent prices will be.
Renting a home or apartment can feel expensive but it does come with many perks. There are usually great amenities included in the price of your rent. Amenities like a fitness center, pool, free community events, and access to exclusive public spaces like dog parks. You also don't have to worry about repairing any broken appliances. and most rentable buildings are located within a close distance to shopping areas. It's a great way to learn the ropes of maintaining a property and can prepare you well for homeownership.
One of the major downsides to renting an apartment or home is that you aren't investing in property. You don't see any of the money spent on rent returned to you. Believe it or not – some mortgage payments can be less than the average rent payment – this depends on the price and location of your home (and comes with much more responsibility). You'll have to pay for any repairs out of pocket – but when you start your home search, the inspector will spot out any faulty appliances for you. Owning a home is one of the best ways to start building equity and preparing for the future.
Renting is great in many situations, but if you're thinking about buying a home, now could be the right time! There are new programs for 2021 and mortgage rates continue to stay at all-time lows. If you have any questions about renting or home buying, reach out to Neighborhood Loans today.