Best Family Neighborhoods in Chicago [Updated 2021]
December 21, 2021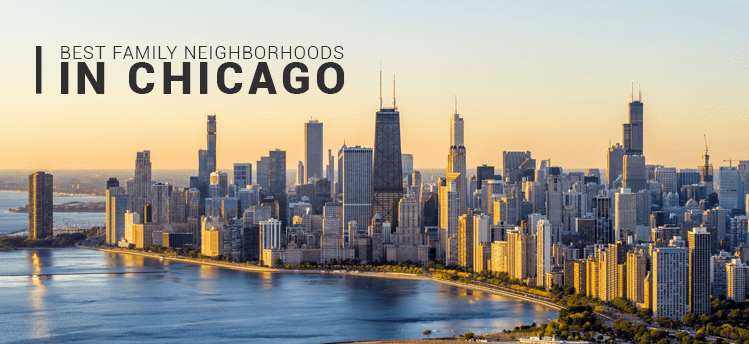 While some areas of Chicago may not seem suitable for kids, there are plenty of places in the Windy City that can serve as a wonderful place to raise a family. The City of Chicago is the third most populated city in the U.S. and home to around 3,000,000 people at any given time. Resting against Lake Michigan, Chicago is a hub for business, education, technology, culture, and entertainment, providing opportunity to all those who reside there.
Printers Row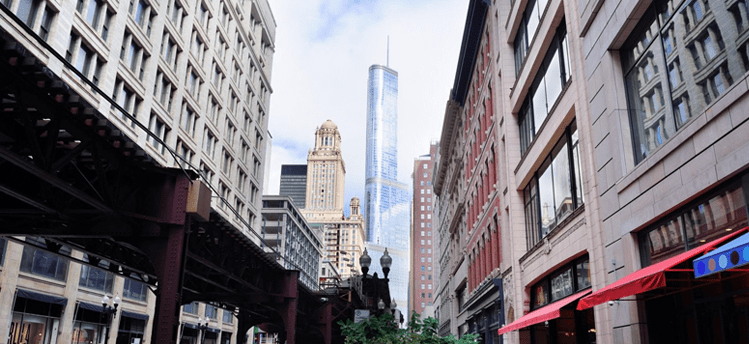 Located South of the Loop, between Congress Parkway and Polk Street, Printers Row used to be the center for publishing and printing in the 1880's. As technology advanced, the industry crumbled by 1950 and the old buildings have since been renovated for residential use. There is a housing option for everyone as Printers Row has everything from affordable apartments to luxury houses. This neighborhood is conveniently located within walking distance around many grocery stores, restaurants, museums, and even has a shopping area that was once the first train station in the city. Printers Row is considered one of the best family neighborhoods in Chicago.
North Center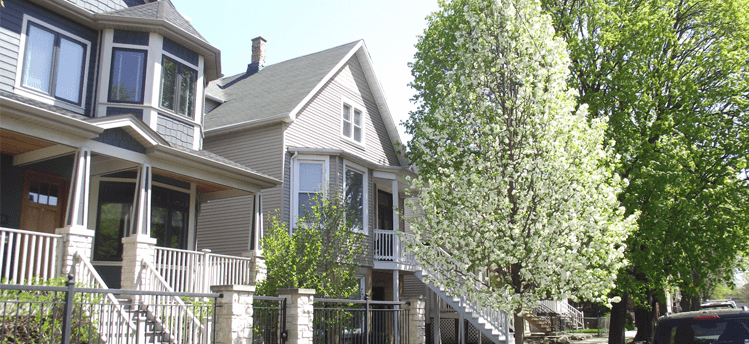 North Center is known as of the best neighborhoods in Chicago to raise a family! With a population of under 32,000 – the area is known for being relaxed, filled with local restaurants and entertainment, and provides both an urban and suburban feel. The neighborhood is known for its strong community – with consistent local events and all types of programs for kids and adults, there is plenty of opportunity to engage with your neighbors.
Hyde Park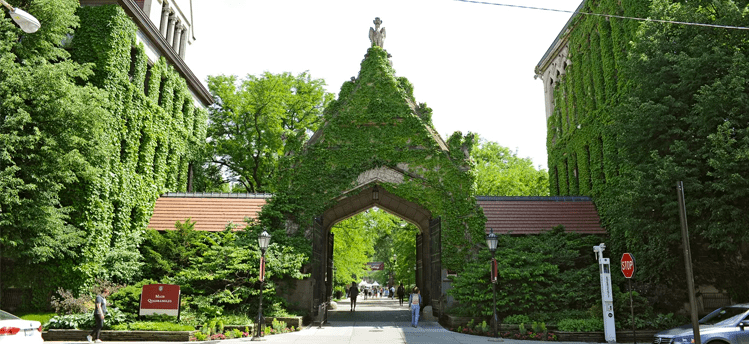 Located next to the Museum of Science and Industry, Hyde Park is a family-friendly area with a population of around 25,000. Surprisingly, most people rent their homes in this area, but there are plenty of affordable properties to choose from. On top of the local activities in the neighborhood, there are many parks and waterfront spaces to enjoy. Hyde Park is also home to the University of Chicago, were you can continue your education if desired.
Lincoln Park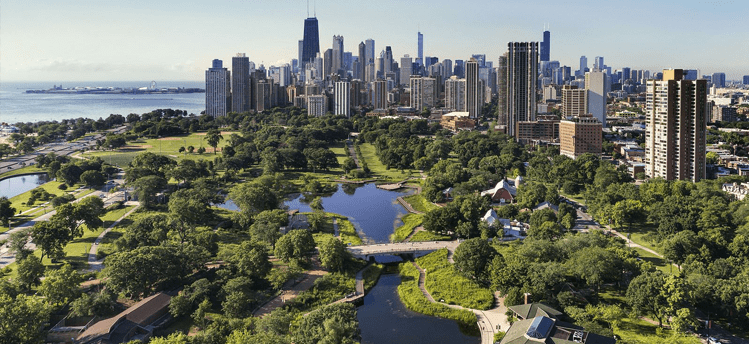 Lincoln Park is one of the most famous areas of Chicago with just under 70,000 residents and it boasts a rich history. Lincoln Park features a lakefront trail, zoo, conservatory, beaches, museums, theaters, and many other options for activities and entertainment. The town lives up to its name, offering many parks, green spaces, and paths for its residents to take advantage of. Lincoln Park could be considered pricy for families depending on their size and salary, but there are affordable options in this great ever-growing part of Chicago.
Old Town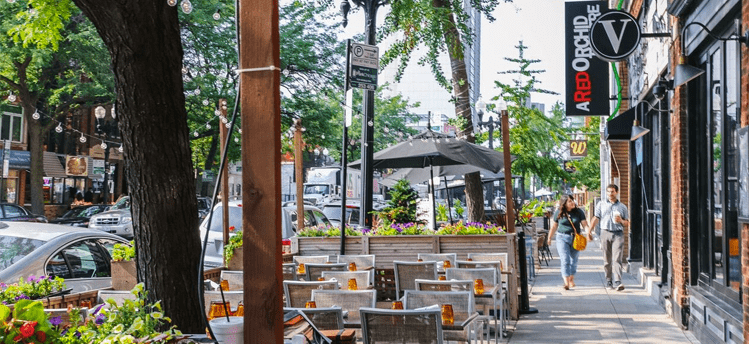 Resting along the Lincoln Park Zoo, Old Town is a neighborhood with a population under 25,000. Walking around, you'll notice the Victorian style buildings and relaxed environment the neighborhood radiates. There are plenty of unique shops, places to eat, and local events to take advantage of around every corner. If you're looking for a quiet corner of the city that can feel a little more suburban, Old Town could be the place for you.
Lakeview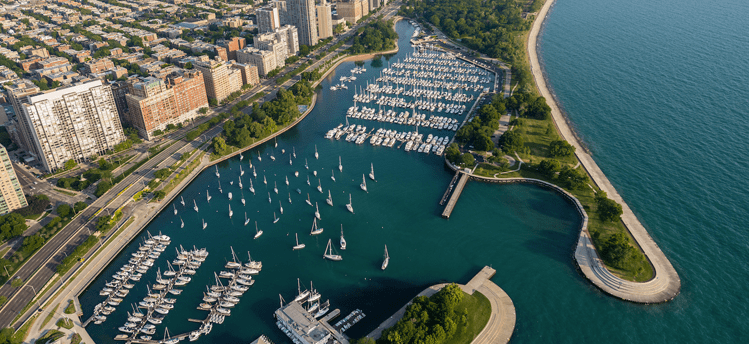 Lakeview is a rapidly growing area that currently has a population of over 85,000. The neighborhood includes notable places like Wrigley Field (Home of the Chicago Cubs) and the Belmont Theater District (which has over 30 theaters and venues). Like the name states, part of this town is right next to the lake! Creating great views for families looking to rent apartments in the area.
Gold Coast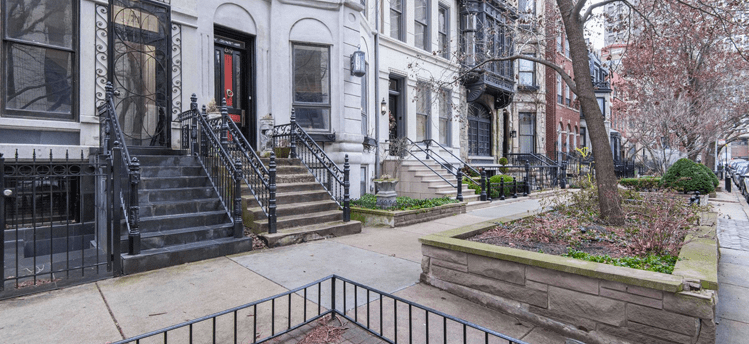 Once known as the Astor Street District and now full of historic landmarks, the Gold Coast is another premier neighborhood in Chicago. The area didn't become noteworthy until Potter Palmer, a businessman who helped establish the department store chain Marshal Field's, built a 42-room mansion in 1885. Unfortunately, it was demolished in 1950 to make room for more housing. Currently, you can find reasonably priced apartments along with housing options just below $500,000. Gold Coast is family-friendly, has great transportation options, and useful amenities within walking distance.
Andersonville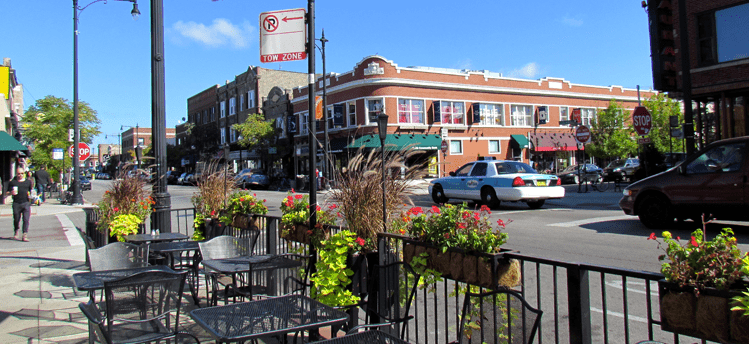 Located on Chicago's north side, Andersonville's neighborhood is known for is Swedish heritage and local shopping options (there are over 300 registered businesses). The population is under 7,000 and there are many things to learn about the area's history. While known for its shopping, Andersonville is also known for its local food! There are many hole-in-the-wall eateries where you can find one of a kind meals. There are many different housing options for families throughout Andersonville and they all come with a reasonable price tag.
Streeterville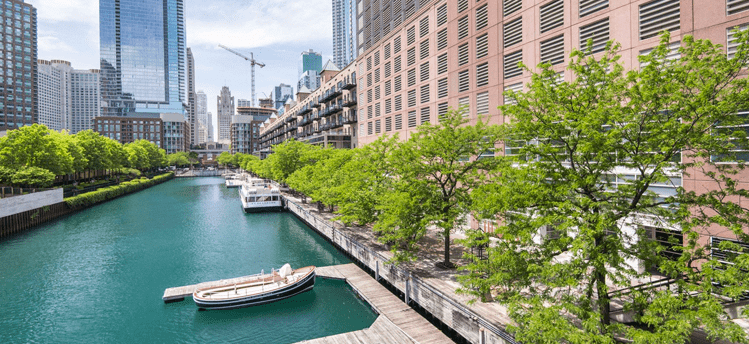 In-between the Magnificent Mile and Lake Michigan, Streeterville will always have activities to keep you entertained. Home to Chicago's most visited attraction, Navy Pier, this area is a great place for families to live. Filled with medical facilities, corporate offices, and even the campus for Northwestern's Feinberg School of Medicine, there is opportunity everywhere. The neighborhood is known for having a close-knit community and even has a group called the Streeterville Organization of Active Residents (SOAR) to help build and celebrate those who reside here. The cost of living might seem a little higher, but it's very reasonable and comes with many perks.
There are hundreds of places to live around Chicago and these are just a few of the great ones. Search thoroughly and you can find the home of your dreams. If you're ready to get pre-approved and start the homebuying process, reach out to Neighborhood Loans today.