Best Places to Retire to in Illinois 
December 23, 2021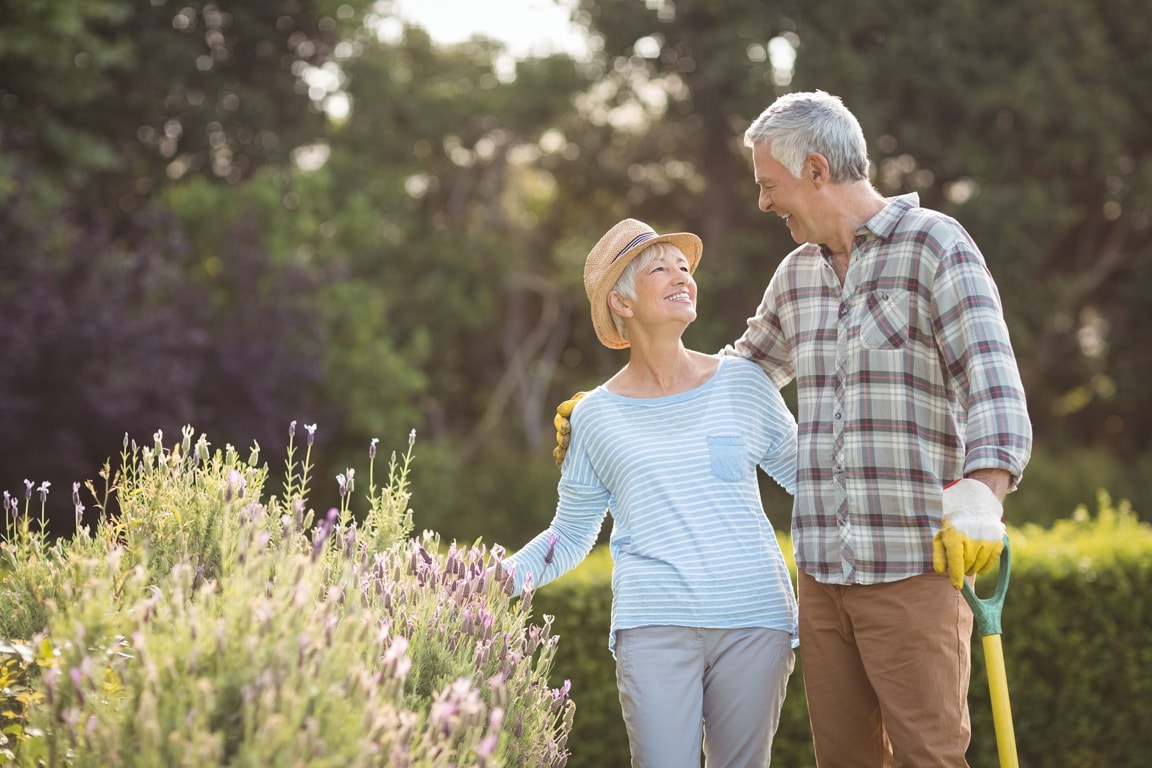 Everybody looks forward to retiring, but making it to retirement is a different story. Since you're searching for the best places to retire, congratulations, it's time to relax. There is an endless number of small, medium, and large neighborhoods throughout Illinois and many of them make for a great place to
start the next chapter of your life. If you're looking to anchor the roots of your family in Illinois, the list below will give you some of the best towns to do so.
Lake Forest, IL
Located along the shore of Lake Michigan, Lake Forest is one of the highest-rated towns in the Chicago metro area. This sparse suburban area is considered one of the best places to raise a family and retire. It has a population of under 30,000 and is located just 30 miles from the city, making day trips quick and easy. Part of the appeal to Lake Forest is the vast area of green spaces. For nearly 50 years, there has been an effort to protect the undeveloped spaces that surround the village. It's home to Market Square, completed in 1916 and known as the first planned shopping center in the United States. Most of the residents (85%) who live in Lake Forest own their homes while the remainder rent. The median home value is well above the national average at $850,000. While expensive it does come with perks like extremely low crime rates, great school districts, and town amenities that make it worthwhile. On top of that, Lake Forest has some of the lowest property taxes in the county.
Leland Grove
Leland Grove is a suburb of the state capitol, Springfield, and only has a population of 1,500. This small town provides a very rural feel and almost all residents own their homes. The median home value is right on par with the average for Illinois, sitting at just over $222,000. Even though the town is in a rural area, there are still plenty of restaurants, bars, shops, and other amenities to enjoy. There is almost no criminal activity in the neighborhood and the median household income is a little over $100,000. Being so close to the state capitol, there is always going to be rich history and architecture to explore in the area. If you like small, peaceful places, look to retire here.
Northbrook
Incorporated in 1901, this town used to be known as Shermerville, named after Frederick Schermer, the man who donated the land for the first train station. In 1923, the name was changed to Northbrook since the northern end of the Chicago River runs through the village. It now has a population of over 30,000 and offers a dense suburban feel. The median home value is double the average of Illinois at $530,000 and the median household income is $120,000. Residents say that it's a wonderful place to raise a family and anchor your roots.
Highland Park
Directly under Lake Forest and located on the lake, rests Highland Park. It's a little closer to the city and has a population of around 29,000. In 1867, the original stockholders of the Highland Park Building Company purchased the town for just $39,198.70. You'll never get bored in this town with a plethora of activities available. Make sure to check out the Ravinia Festival, an open pavilion that seats over 3,000 and hosts all sorts of concerts in the Summer. It also has several landmarks that are listed in the National Register of Historic Places and is the home of many famous movie scenes.
Riverwoods
Over the river and through the woods, to see a small suburban town with about 3,500 people. Nearly all the residents own their homes (96%) and the median home value is $700,000. Riverwoods sits in between the Ryerson Woods Conservation area and the Deerfield Gold Club, giving residents places to explore and activities to immerse themselves in. If you love animals and are looking to volunteer, Orphans of the Storm is an animal shelter founded in 1928 by famous dancer Irene Castle. This quiet little town is loved by the handful who live there.
Naperville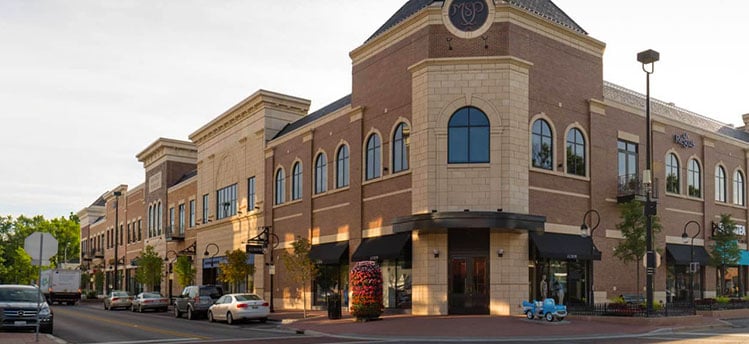 One of the largest and most well-known towns and Illinois, Naperville has a population of over 140,000. With a perfectly placed train station, you can commute to the city in under an hour. The median home value is slightly over $400,000 and there are plenty of housing options in the neighborhood. With restaurants and parks stationed along a riverwalk, Naperville offers a variety of nightlife and events. Full of good education systems for all levels, this suburb is constantly growing as a community. It's considered one of the best places to live in America.
Indian Head Park
Indian Head Park is a small town with just under 4,000 people and located 30 minutes outside of Chicago. The median home value is in line with the average of Illinois at $236,000. Residents over the age of 65 make up a third of the population here. Before the village was incorporated, it was one of the last campsites for the Native American tribe, the Potawatomie. The town offers great natural landscapes while providing a suburban feel. There are both public and private schools in the area that are highly rated by the residents.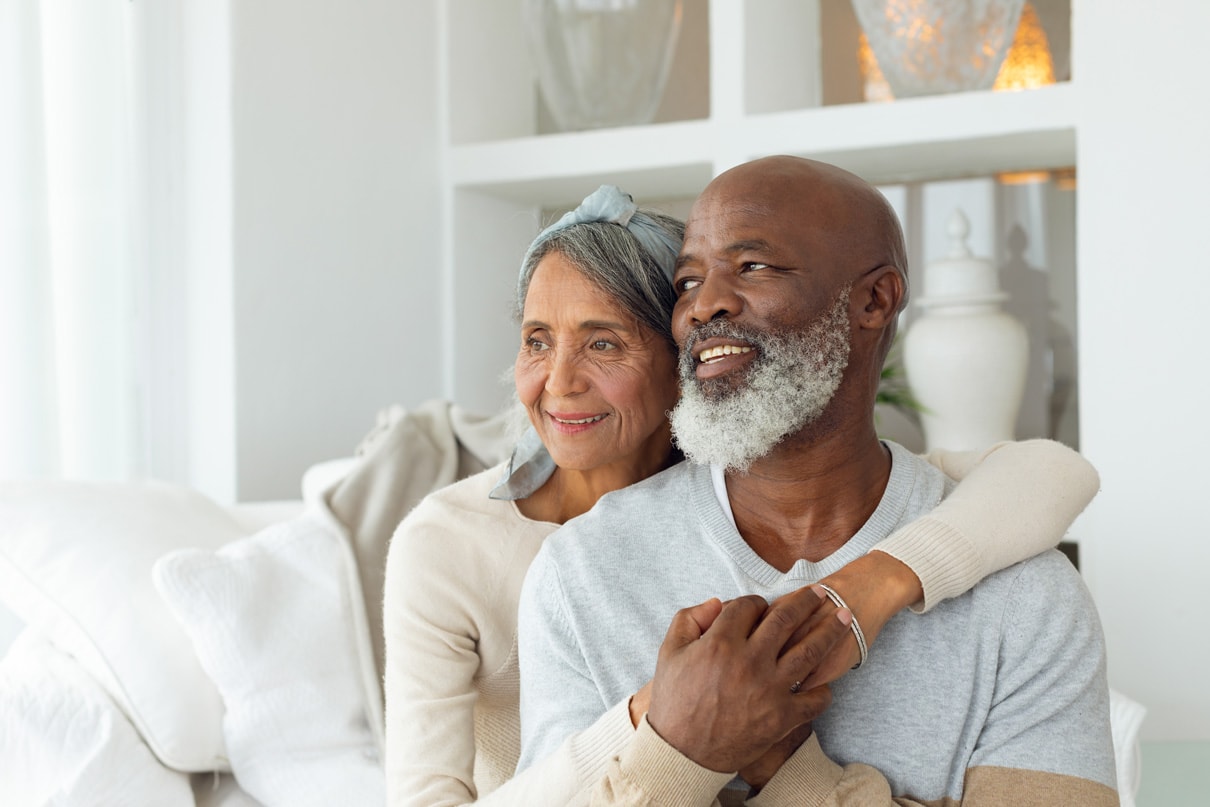 Other States For Retirement
If you don't think Illinois is the right place for your retirement plan – and are interested in moving out of state – here are two of the top-rated places to retire in the United States!
The most well-known place for retirement is Florida. There are many popular retirement communities in the state and some of the most common places people move to are Sarasota, Fort Myers, Ocala, and Naples. If you're tired of the cold winters, moving south could be your best bet. There are plenty of beaches and outdoor activities to take advantage of all year. The average cost of living here can vary depending on your needs and wants, but there should be an affordable option in most places for those who are ready for retirement.
If you'd still like to experience all four seasons and don't want to move too far away – Ann Arbor, Michigan is another great spot to retire. The state is popular for its waterfronts and green spaces and there are plenty in Ann Arbor. The average home price is around $260,000 and there are options for all lifestyles. There is an endless number of activities in this town – like summer festivals and winter ice
skating. It's roughly five hours from Chicago, so if you ever want to visit again, you can do so easily.
All the towns above will provide a great community experience. It comes down to personal preference when choosing the neighborhood that is right for you. If you have any home buying questions, Neighborhood Loans would be happy to answer all of them.