Cheapest Places to Live in Illinois
December 21, 2021
Illinois has housing for individuals or families at all income levels. While Chicago is going to be more expensive, there are many cheap and affordable places to settle down outside of the city limits. It's no surprise that Illinois has some of the highest property taxes in the United States, but despite that, it is still a wonderful place to live.
This article will list some of the cheapest but best neighborhoods throughout the state of Illinois. To determine which areas are the best, I've looked at factors like average home price and income, crime rates, education, entertainment, and population. Most of these towns have a small population, which helps keep the cost of living low.
Fairmont City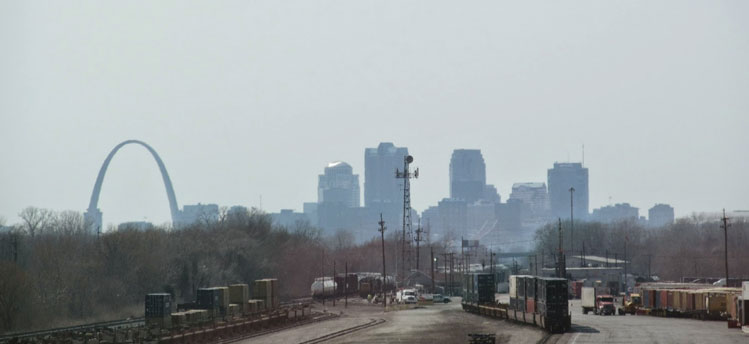 Fairmont City is technically in the state of Illinois, but it is right on the border of St. Louis, Missouri. There are even parts of the town where you can see the famous Gateway Arch across the water. This small town has a population of just over 2,500 and both the average home value and rent are well below the national averages. The average home value is $66,000 and the average rent is $745 a month! This is considered very cheap housing for Illinois and residents still have access to the city life with St. Louis just miles away. Fairmont City is also known for its Hispanic culture and is known for having some of the best Mexican food in the Midwest.
Hartford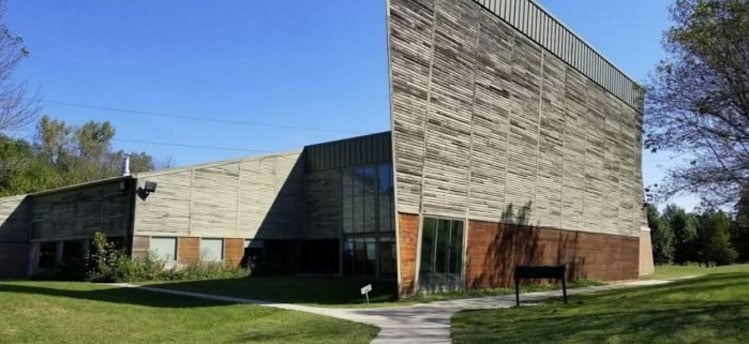 Hartford, like Fairmont City, is considered a suburb of St. Louis (15 miles away) and has a population of under 1,750. Surprisingly, the majority of residents (74%) are renting in the area with an average price of $886. The median home value in Hartford is less than half of the national average at $72,100. Resident reviews discuss low crime rates and property taxes that make everyone feel at home. The town has a Lewis and Clark State Historic Site that is run by the Illinois Department of Natural Resources and offers educational tours of the camp that Lewis and Clark stayed at for a year.
Elmwood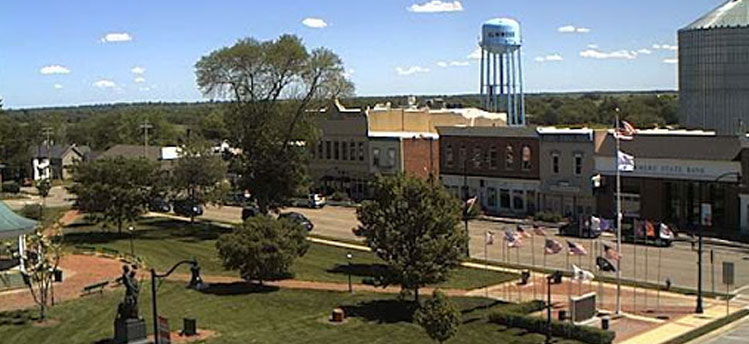 Elmwood is located roughly 30 miles outside of Peoria, IL, and has a population of over 2,000 people. The average price of a home is $130,000 and the median rent is well below the national average at $561. Even though rent is cheap, 80% of residents own their homes and the median household income is right around $65,000. Since 2010, the town has been rebuilding because a tornado struck and destroyed city hall and surrounding areas. Regardless, Elmwood is a family-friendly area and its residents speak highly of its low cost of entry.
Roxana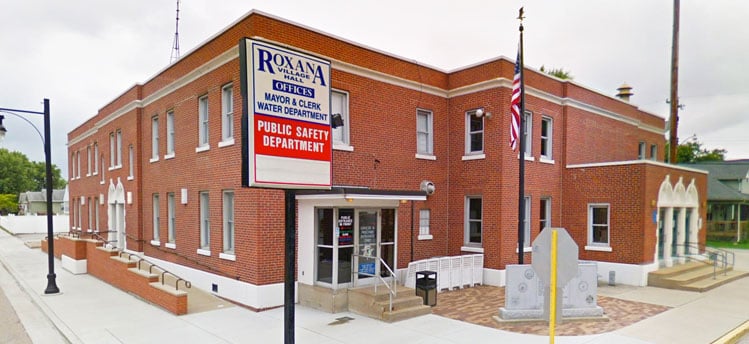 Roxana is another suburb near Southern Illinois and is located 25 miles outside of St. Louis. It has a population of about 1,500 and a median home value of $80,000. The rent in the area rests just under $800.  In 1918, this town started as the Wood River Refinery and as houses were built around it, the neighborhood was incorporated as the Village of Roxana. Even though the town is relatively small, there are many activities to keep you entertained. Throughout Roxana, you'll be able to enjoy multiple museums, restaurants, parks, and local businesses.
Aledo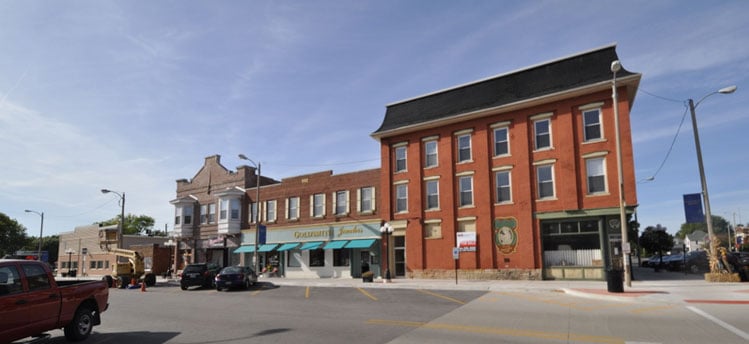 Aledo is a town that is near the border of Iowa and has a population of over 3,500 residents. It's considered one of the best places to retire in Illinois with a median home value just below $100,000 and an average rent of $630. There is little to no crime in the area and residents say it's a great place to raise a family. It's within close distance of the Quad Cities which makes commuting for work hassle-free. Every year the town hosts two festivals, the Rhubarb Fest and Antique Days, both of which offer a citywide selection of food and music.
Petersburg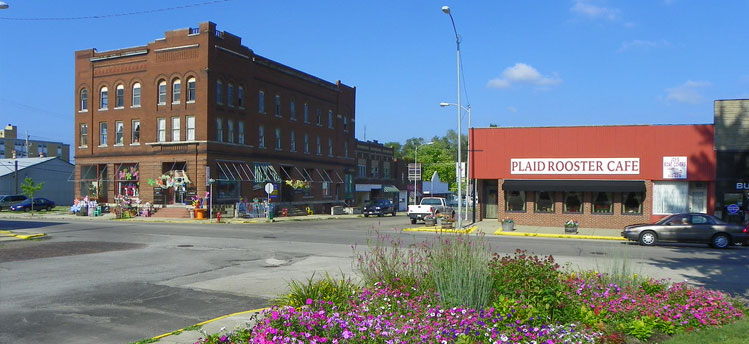 Petersburg, which is known for being near Abraham Lincoln's first settlement when he started his career, is a small town with a population of around 2,000 people. There is a wonderful river that runs right along the border of the town and the average home price rests under $100,000. The rent is low as well with the median at $620 and there is almost a 50/50 split between those who own and rent. The town features museums, breweries, historic sites, and local businesses to keep residents entertained.
Virden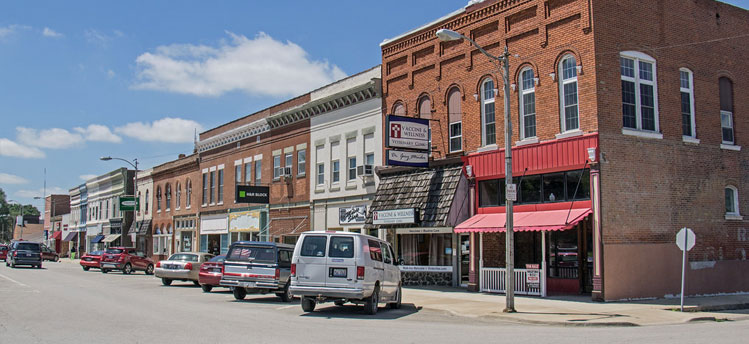 Virden, in the 1800s, was once the home of a large coal mine. The population of this town is around 3,500 and has a similar median home price and rent to the others at $91,800 and $628, respectively. There are many open spaces, gardens, and trails in the surrounding areas and Virden is only a few miles away from the state capitol. If you're looking for a nice, quiet town, Virden could be the place for you.
As you can see, most of the cheapest places in Illinois reside in the Southern portion of the state. There are housing options for every individual scattered throughout the entire state. If you have any home buying questions or would like to start the mortgage process, please reach out to us and we will be happy to assist you!
*Housing prices according to Niche.com