Cost of Living in Chicago
December 21, 2021
When people start thinking about moving to a new city, they are worried about the high cost of living that comes with it. While city living will always be a little more expensive than the suburbs (due to the supply and demand for housing), there are many perks that can help justify the additional costs. Chicago and the surrounding suburbs are no exception, read below to learn more about the cost of living in Chicago.
The cost of living in Chicago can vary greatly depending on what part of the city you live in, if you're renting or buying, if you use public or private transportation, if you plan to live alone or with others… the list goes on and on.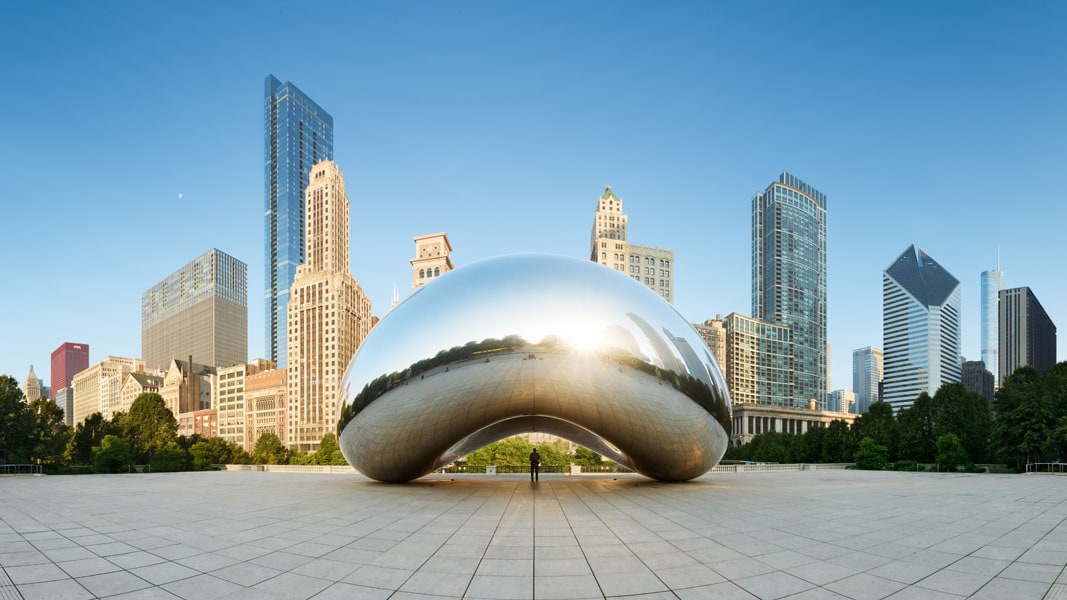 Depending on what part of Chicago you live in, the rent for an apartment or the purchase price of a home will change. For example, if you're living in a highly-populated area of the city, like Lincoln Park, a two-bedroom apartment could cost you over $4,000 a month and the average purchase price of a home is over $500,000. But less populated areas of Chicago, like Uptown, offer similar apartments and homes for half of the price. Having multiple incomes under one roof will always make splitting costs easier but finding the place the best fits your budget might be easier than you think. Renting in Chicago also comes with the bonus of no home maintenance. There are many neighborhoods in Chicago like Uptown, all still within a close distance of everything you want and need.
One of the biggest perks of living in a city is the accessibility to public transportation and the convenience of being able to walk almost anywhere you need to. Chicago's public transportation is run through the Chicago Transit Authority (CTA). It's the second-largest public transportation system in the U.S. and they operate the eight 'L' (elevated) train lines and over 100 bus routes.
If you have a car and plan to move to the city for an extended period, it might be worthwhile to sell it! You won't have to worry about auto insurance or overpriced parking. With access to cheap public transportation, rideshares, and necessities within walking distance, that money could be used towards other expenses. Chicago roads were designed with cyclers in mind and there are over 200 miles of safe biking lanes throughout the city. The city also has a bike-share program that is available 24/7 so you don't have to purchase one yourself. If you're feeling adventurous, you can even take one of Chicago's Water Taxi's to the hottest spots in the city.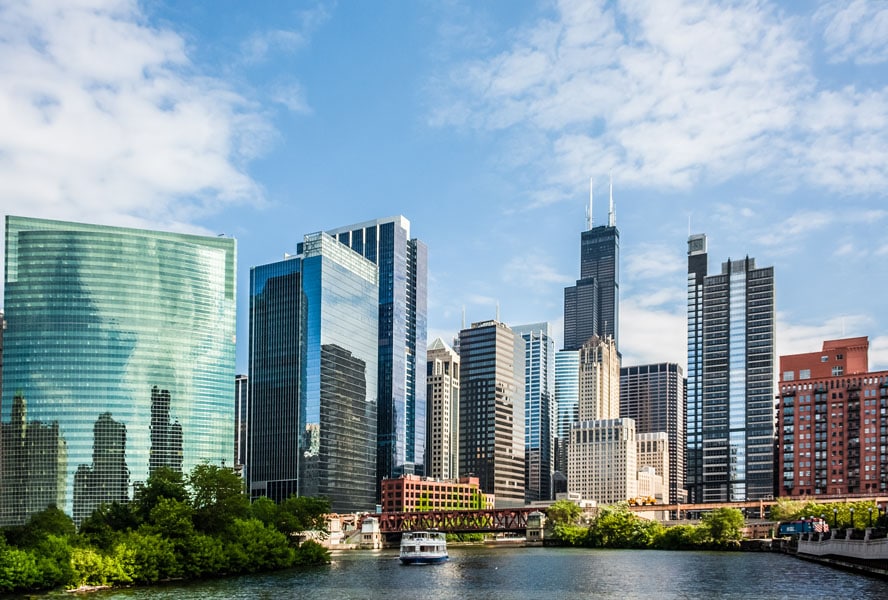 Even though Chicago is the third most populated city in the U.S. it's cost of living ranks outside of the top 15 most expensive cities to live in.* Since the population isn't growing throughout the Midwest,
there is a surprising amount of housing in Chicago and new complexes are always being built.
Overall, Chicago is a fantastic place to live and most of its residents will say the same. There is a rich history, waiting opportunity, and deep culture around every corner.
To help make your search even easier, we've compiled a list of the best and affordable neighborhoods in Chicago. Click here learn even more.
*according to a survey conducted by Quicken Loans – based on data collected by the Council for Community and Economic Research. They analyzed prices of housing, utilities, groceries, transportation, healthcare, and other miscellaneous goods and services in 255 urban areas.