First Time Home Buyer Programs in Chicago, Illinois
January 4, 2021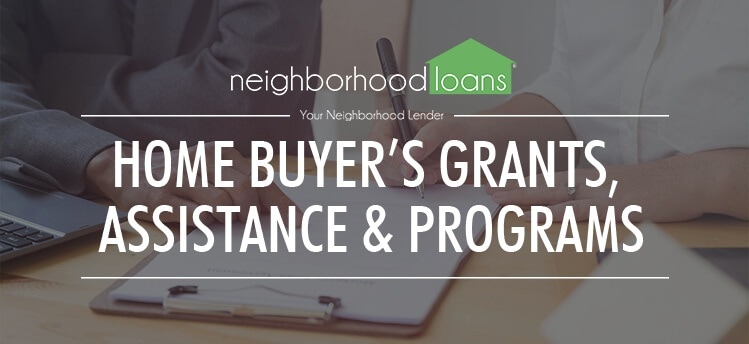 So, you broke open your piggy bank, saved up some serious money over the past few years, and pooled everything you have together. You finally have enough for your down payment on the home of your dreams.
But wait, don't forget there are other fees and finances to take care of, such as closing costs, transaction fees, and potential maintenance repairs.
Don't freak out and back out of your plans. There are many ways to earn some extra money to help with your mortgage.
Across the United States, there are home buying grants, assistance options, and programs to take advantage of.
The most frequently used and known mortgage loans include the following: FHA Loan Illinois, 203k, VA, or jumbo.
To refresh your memory on the classic mortgage loans, read this article, here.
However, did you know there are other options available?
Depending on the state and town you live in, there are specific local programs you may be eligible for.
To keep it simple, here are some common loans, grants, and programs available throughout the United States and Illinois.
USDA Loan
The U.S. Department of Agriculture (USDA) offers homebuyers an assistance program that primarily focuses on specific rural areas and suburban buyers.
Although the word 'agriculture' is mentioned, you don't need to purchase or manage a farm to be eligible.
However, metropolitan areas are usually overlooked, while rural areas are almost always eligible.
A USDA loan is similar to an FHA or VA loan. This program allows buyers to get low mortgage interest rates, with little to no down payment.
The USDA program takes risk off the lender in case the borrower defaults on the home. Meaning, the borrowers pay a loan guarantee fee for this insurance.
Like mentioned before, the key limitations include your income and location.
For this loan, the minimum credit score required is 620.
This program is attractive to people because they can secure funding with little to no down payment.
Good Neighbor Next Door
The Good Neighbor Next Door (GNND) isn't determined if you bring cookies, flowers, or the newspaper to your neighbor during a winter storm. Although this would make you an amazing neighbor, there are other requirements to be eligible for this program.
This loan is sponsored by the U.S. Department of Housing and Urban Development (HUD).
The HUD offers assistance to homes in revitalization areas around the United States.
The GNND focuses on providing housing assistance for civil service workers, such as law enforcement officers, firefighters, emergency medical technicians, and pre-kindergarten through 12th-grade teachers.
People who specialize in those areas are eligible for this program and can receive up to 50% off a home's listed price in specific areas, known as "revitalization areas."
This program is issued through FA, VA, or conventional mortgage loans, or cash.
However, the HUD requires applicants to sign a Second Mortgage and Note on the discounted amount. If the buyer plans to live in the property for the full 36 months, no interest or payments are required for the second mortgage.
If the buyer fails to live in the home for the full three-year requirement, the HUD can demand repayment of the discounted amount reflected in the second mortgage.
If the buyer leaves their employment during the 36-month stay, nothing will happen. However, if they decide to move during that duration, buyers must repay the HUD on a prorated schedule.
Interested in looking for available HUD homes? Check out current listings, here.
Fannie Mae or Freddie Mac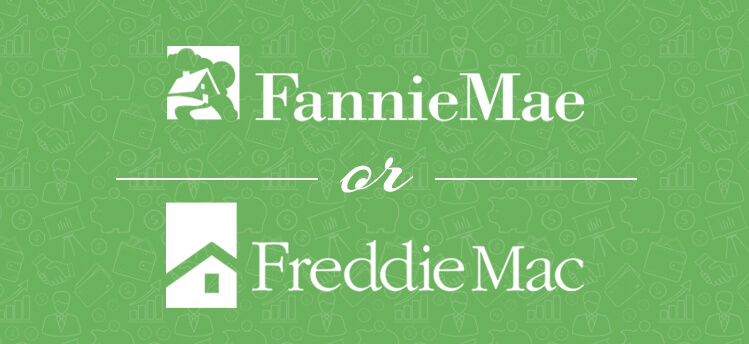 This option is considered a Government Sponsored Enterprise (GSE), primarily because the loan is provided by the government.
GSE's work with local lenders to offer mortgage options for low to moderate-income families.
Lenders can offer down payments as low as 3% of the purchase price.
The primary purpose of Fannie Mae and Freddie Mac is to provide liquidity, stability, and affordability to the mortgage market.
How does it work, exactly?
Well, GSEs buy mortgages from lenders and either save purchased mortgages in their portfolio or package loans into mortgage-backed securities (MBS) that can be sold.
MBS packaging guarantees timely payment of the principal and interest on underlying mortgages to the GSE's.
This attracts secondary mortgage market investors, which helps provide and expand available housing to those who wouldn't invest in mortgages.
Fannie Mae and Freddie Mac provide security and stability by protecting housing during economical downfalls.
Energy Efficient Mortgage
The Energy Efficient Mortgage (EEM) was created to help a home's energy efficiency and make it more environmentally friendly.
The costs related to making the property more energy efficient can be added to your loan balance, which is appealing to buyers who are investors and are ecological enthusiasts.
The Federal Government supports EEM loans by insuring them through FHA or VA programs.
Why does this attract buyers?
Simply put, it allows people to make their homes more energy-efficient without a large down payment; the amount is combined with your primary loan.
Since your lender can increase your loan to cover costs, your monthly mortgage payment will increase slightly. However, the energy bills will cost less, and you will end up saving money in the long run.
People are drawn to this option because they can make their homes cost-effective and energy-friendly. It also has the potential to increase their home value.
Before granting eligibility, borrowers need to go through a home energy assessment, which requires the following:
Recommendations for energy-saving improvements
Estimation of the amount of money will be saved by each improvement
Estimation of the cost of each improvement
Local First-Time Home Buyer Grants and Programs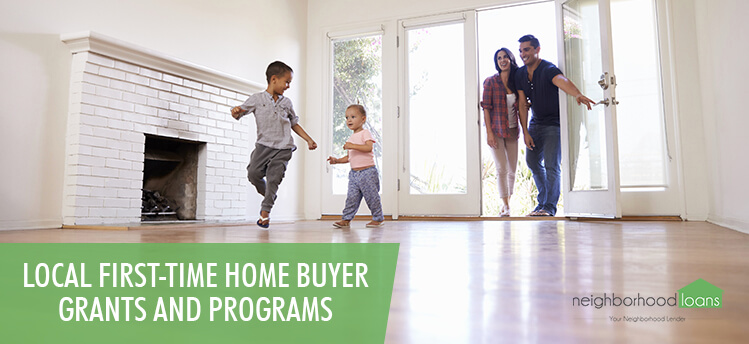 Aside from government financial aid, many states and cities offer help to first-time home buyers.
This ultimately depends on where you live and what town you reside in.
Before purchasing a home, check out your city's website to see if they offer any housing aid.
For readers buying a home in Illinois, check out this link to down payment assistance programs and other home-buying programs.
Illinois Housing Development Authority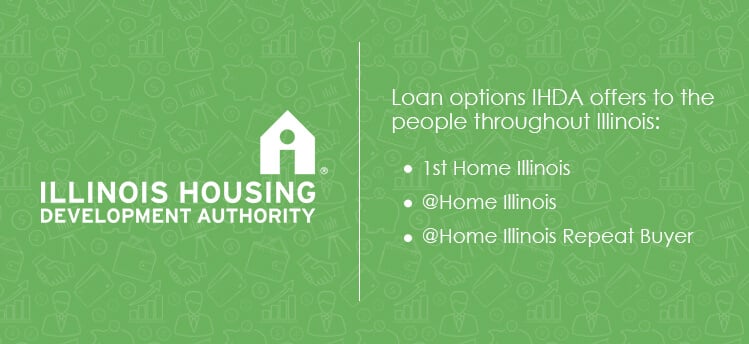 The Illinois Housing Development Authority (IHDA) operates through approved lenders.
Below are several options available for homebuyers in Illinois:
@Home Illinois
This option is available throughout the state for first-time home buyers, repeat buyers, or people looking to refinance.
@Home Illinois also combines a 30-year and fixed-rate mortgage for potential borrowers.
Borrowers can receive up to $5,000 in down payment or closing cost assistance.
Similar to other programs, borrowers have to live in the home as their primary residence.
All buyers need to complete a homeownership counseling course (either online or in-person).
@Home Illinois Repeat Buyer
The IHDA can offer up to $5,000 in down payment or closing cost assistance for repeat buyers.
This is attractive because interest rates are extremely low.
However, home buyers must contribute $1,000 or 1% of the purchase price (whichever is great) to the transaction.
Buyers have the choice of an FHA or Conventional loan.
In addition, lender paid mortgage insurance options are available.
Just like the other options, all buyers need to complete a homeownership counseling course (either online or in-person).
Down Payment Assistance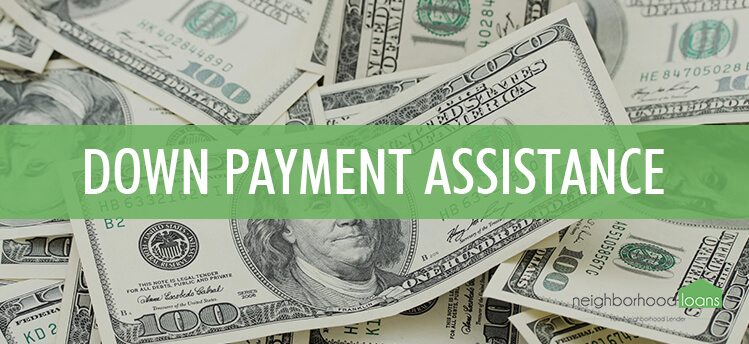 According to the National Association of Realtors (NAR), homebuyers said the most difficult step in the home buying process was saving for a down payment.
Luckily, the National Homebuyers Fund (NHF) offers a Down Payment Assistance (DPA) program that gives out non-repayable grants.
How is this possible?
Well, the down payment and or closing cost assistance grant can be up to 5% of the loan amount.
The program offers affordable interest rates and multiple options for levels of the DPA.
Buyers have the choice of FHA, VA, USDA, and conventional mortgage loans.
Fortunately, this program is not limited to first-time home buyers.
Chicago's Home Buyer Assistance Program
Mayor Rahm Emanuel and the Chicago City Council established a home buyer's assistance program to help with down payments and closing costs.
This program is open and designed to help individuals or single families who are buying a home or refinancing a mortgage loan.
First-time home buyers must complete a home buyer education course if using this program.
Eligible buyers can receive a grant up to 7% of the mortgage loan based on income, which is mainly targeted to help low to moderate-income families.
This resourceful program is sponsored through the Chicago Infrastructure Trust.
However, the loan is granted and accepted on a first-come, first-serve basis.
The minimum credit score required is 580, with an FHA, VA, or USDA loan.
If using a Fannie Mae or Freddie Mac loan, the minimum credit score required is 620.
Neighborhood Stabilization Program Grant
The main purpose of the Neighborhood Stabilization Program Grant (NSP) is to help communities in areas that have suffered foreclosures and abandonment.
The beauty of this grant is aimed to help neighborhoods enhance and increase the quality of life and appearance of the area.
These grants aid people to fix up their home so they and the entire community can benefit from.
NSP grants are also provided by the HUD, then processed through certain states, cities, and areas.
If interested in cleaning up your home or community, research which area and lender the NSP grant is available.
Housing Counseling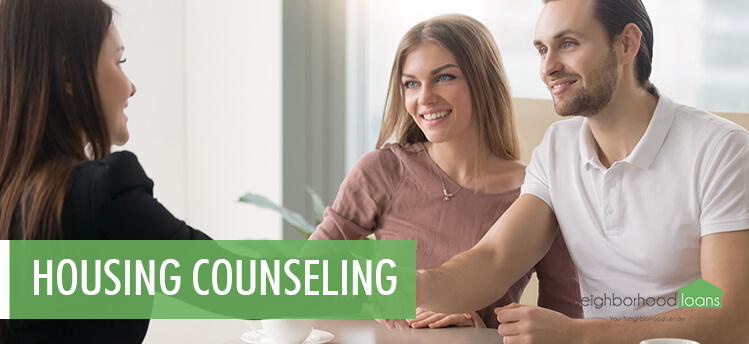 Housing counseling is available across the country and provided by the HUD.
For little to no cost, they can offer beneficial, valuable, and trustworthy information regarding your mortgage situation.
Find an agency near you by calling the toll free number at 1-800-569-4287 or research online.
Don't forget to utilize these options available to help you finance your home. Do your research, ask your loan officer or realtor for assistance, and find out if you're eligible for any program. Odds are, you can qualify for a grant, which can help make your mortgage process less costly out of pocket.