Happy Thanksgiving!
November 22, 2017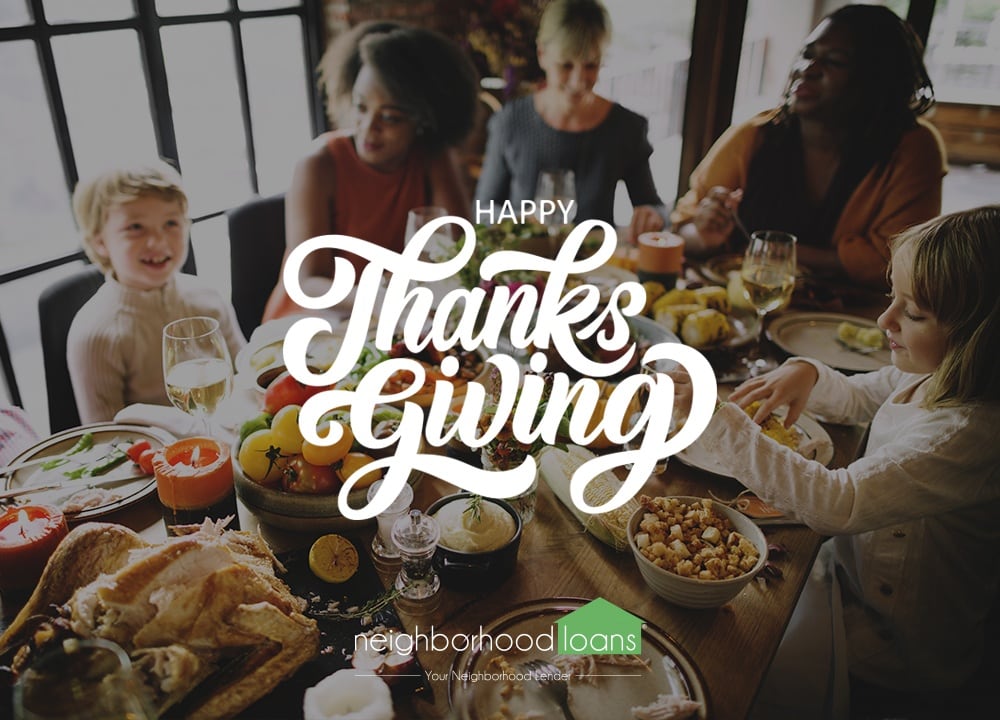 It's the day we've all been waiting for since the leaves started changing colors and the cold, windy nights began.
Thanksgiving is finally here!
Not only is this a reason to wear our stretchy pants and gobble until we wobble, it's a time to be thankful.
Be thankful to be surrounded by your friends, family and loved ones.
To be happy, healthy and grateful to celebrate it with such special people and eat delicious homecooked food.
Remember to give thanks and appreciate all those around you during this holiday season.
If you want to show that you truly care, try cooking one of these easy Thanksgiving recipes!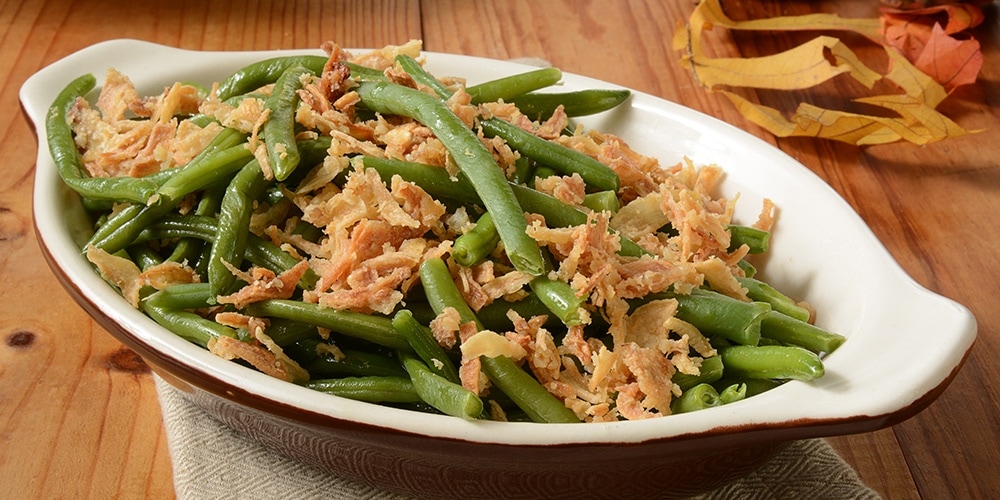 Creamy Green Bean Casserole
A homemade crowd favorite!
All fresh ingredients used that is accompanied by a flavorful mushroom cream topped with crispy fried onions.
Prep time: 25 minutes
Cook time: 25 minutes
Ingredients
1 1/2 pounds fresh green beans, rinsed, trimmed, then halved
2 Tablespoons butter
2 cloves garlic, minced
2 Tablespoons all-purpose flour
3/4 cup chicken broth
1 1/4 cups half-and-half (or use whole milk)
1/2 teaspoon salt
1/2 teaspoon black pepper
1 cup French fried onions
Directions
Pre-heat oven to 400 degrees˚F. Grease a 9×13-inch baking dish with cooking spray.
In a large pot of salted boiling water, cook green beans for 5 to 7 minutes. Drain water. Pour cooked green beans in the prepared dish in an even layer.
In a medium saucepan, over medium heat, melt butter. Once melted add garlic and stir for 30 seconds. Whisk in flour until smooth. Cook for 1 minute while constantly stirring.
Pour in chicken broth. Stir and cook for 3 minutes.
Next, pour in half-and-half or whole milk. Decrease heat to low and continue to stir and cook until sauce thickens. About 10 minutes. Season sauce with salt and pepper.
Pour sauce evenly over the green beans in dish. Sprinkle the fried onions on top.
Bake in preheated oven for 25 minutes. *Place a piece of tinfoil over the top the last 10 minutes to prevent onions from burning.*
Remove from oven and let rest 5 minutes or so before serving. Enjoy!
(Source: The Best Green Casserole; November 18, 2016, 2016; Holly)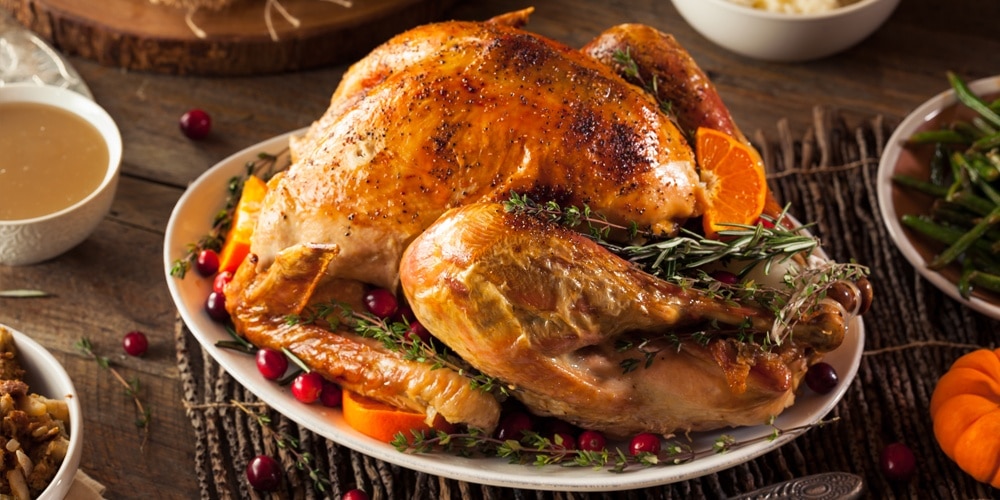 Juicy Roasted Turkey
This turkey is juicy, tender and bursting with flavor.
The skin is cooked to perfect crispy, golden brown.
Your turkey will be something your guests won't stop gobblin'.
Prep time: 30 minutes
Cook time: 4 hours, 30 minutes
Ingredients
12 lb turkey (anything from 11-15 lbs will work, but bake times will vary)
Salt and pepper for the inside and outside of the bird
For the flavored butter:
1 cup (2 sticks) unsalted butter, softened
2 Tablespoons olive oil (not extra virgin)
4 Tablespoons fresh lemon juice
3 large garlic cloves, pressed
1/4 cup freshly chopped parsley
1/2 Tablespoon salt
1/2 teaspoon black pepper
For the stuffing:
1 large onion, quartered (no peeling)
4 garlic cloves, halved (no peeling)
1/2 bunch parsley
1 lemon, quartered
Directions
For seasoning, stuffing and tying up a turkey:
Season inside of turkey cavity generously with about 1 tsp salt and 1/4 tsp pepper.
In a medium bowl, combine: 2 sticks softened butter, 2 Tbsp olive oil, 1/2 Tbsp lemon zest, 4 Tbsp lemon juice, 3 pressed garlic cloves, 1/4 cup chopped parsley, 1/2 Tbsp salt, 1/2 tsp pepper.
Mash with fork until well combined (the lemon juice doesn't easily stir into butter but keep mixing and it will happen after a few minutes).
Separate the skin from the turkey breast by pushing your fingers under the skin. Do this from the front and the back of the turkey; being careful not to tear the skin.
Stuff 2/3 of the butter mixture under skin then spread the butter around by massaging over the top of the skin. This butter keeps the turkey breast tender, juicy and provides rich flavor.
Rub remaining butter over the outside of the turkey (breast, legs, wings). Drizzle all over the top of the turkey with olive oil and generously season with salt and pepper.
Stuff turkey with quartered onion, 4 halved garlic cloves, 1/2 bunch parsley and quartered lemon. Tie turkey base and legs together; crossing the legs to better close up the turkey cavity.
How to roast a turkey:
*Pre-heat oven to 430˚F on bake mode*
Fold a large square sheet of foil into a triangle. Rub one side of your triangle with olive oil and shape the foil (oil-side-down) over the turkey breast, then remove foil; it will shield your turkey breast and keep it from getting dry.
Place a meat thermometer into the bird; beneath the drum stick deep into the dark meat. Start roasting at 430˚F for 20 minutes.
Remove from oven, quickly baste with butter from the bottom of the dish. You can use a baster or foil one side of the pan and collect drippings with a large spoon. Now apply prepared foil triangle turkey breast area.
Reduce oven to 350˚F and bake from another 2 hours 30 minutes for a 12 lb bird. The turkey thigh should register at 170˚F on the temperature probe and the breast at 160˚F to make sure it's fully cooked through then remove from the oven.
Transfer turkey to serving platter and cover loosely but fully with foil. Let turkey rest for at least 1 hour. It will become more tender and easier to carve, the longer it sits.
(Source: Juicy Roast Turkey Recipe; November 6, 2014; Natasha)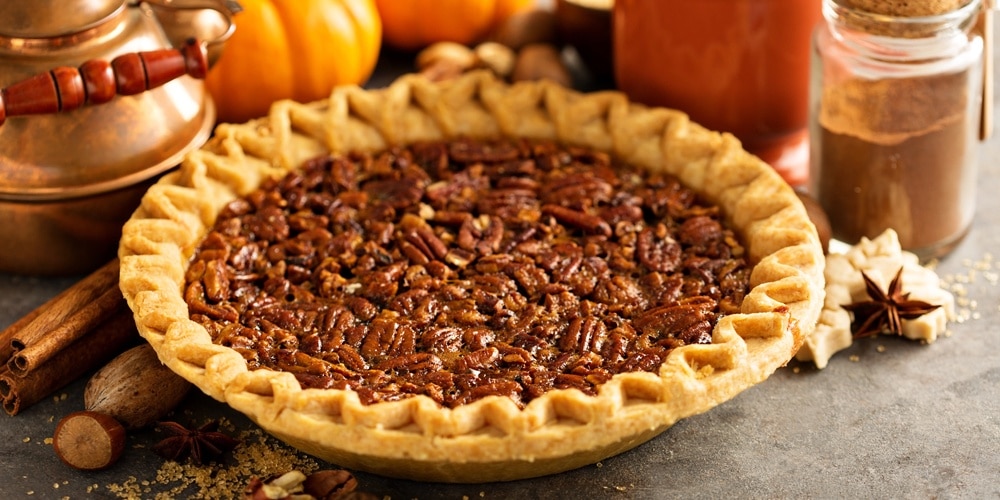 Southern Pecan Pie
Finally, if you have enough room for dessert, try making this delicious, mouth-watering Southern Pecan Pie!
It's simple and will easily impress your guests.
Prep time: 10 minutes
Cook time: 50 minutes
Ingredients
1 9-inch frozen pie crust or make your own
1 1/2 cups chopped pecans or pecan halves
3 eggs beaten
1/2 cup white granulated sugar
3 Tablespoons salted butter melted
1 cup dark corn syrup
1/4 teaspoon ground cinnamon
1 teaspoon vanilla extract
Directions
*Pre-heat oven to 350˚F*
Take frozen pie crust out of the freezer and place it on a baking sheet while preparing the filling.
In a medium bowl, whisk together beaten eggs, sugar, melted butter, corn syrup, ground cinnamon and vanilla extract until thoroughly combined.
Place the pecans into the bottom of your pie crust.
Then pour the filling on top of the pecans.
Bake for about 45-50 minutes.
Around the 20 minute mark, you may want to add some aluminum foil around the edges of your pie crust to keep it from getting too browned.
Oven times do vary, but the middle of the pie should be set when done (not overly jiggly) and the center will puff up a bit.
(Source: Southern Pecan Pie; May 23, 2012; Brandie)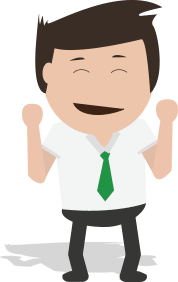 Did you enjoy this article?
There's more where that came from!
We hate spam just as much as you do. We promise we will only send content worth your time!