Housing Market Predictions for 2022
January 25, 2022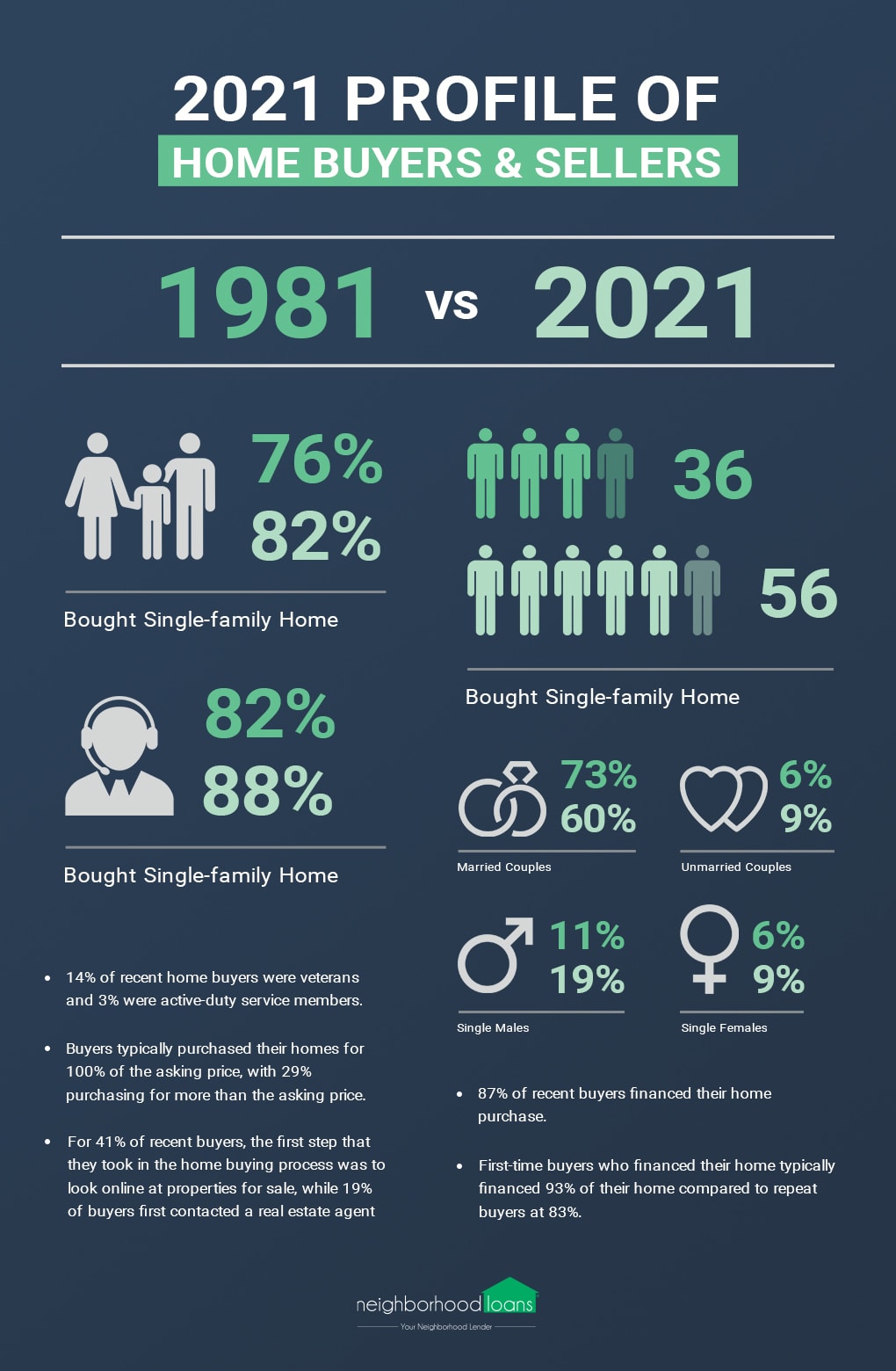 Since the start of the pandemic two years ago, the housing market (and the world) has taken a lot of twists and turns! It has been naturally unpredictable with rates hitting and maintaining record lows, and home prices rapidly rising due to availability and inflation. For those on the outside looking in, it's been hectic ups and downs and a rush to take advantage of the market before it returns to and exceeds recent numbers.
There are a lot of predictions being made for the housing market for the next couple of years, but it's hard to predict anything with perfect accuracy. Take a look at what some of the experts across the industry are expecting for the next year and beyond.
Mortgage Rates Continue Increasing
The industry has already started to see mortgage interest rates rise at the end of 2021, and it will only continue into the new year. Selma Hepp, the deputy chief economist for CoreLogic stated, "Inflation, government intervention in the housing market, the supply of homes for sale, and consume debt will all play a part. Further gradual increases in mortgage rates will be driven by the broadening of inflation and inflationary expectations as well as the continued supply shortages of labor, materials, and energy."
There's no telling exactly where rates will land, but we could see them near or above 4% in 2022. But remember, a borrower's individual rate will always be dependent on their personal financial situation. The signs are pointing towards buying sooner rather than later and finding an affordable home with the correct mortgage program.
Home Prices Settle High
The market saw a record number of first-time home buyers enter, but this quickly took up the current supply of houses, increasing their price rapidly. Some might say the market has been at its peak recently due to inflation, but going into 2022, we could see it settle down. While the market may settle, this doesn't mean home prices will come back down to pre-pandemic prices. The number of homes for sale won't increase dramatically but we should see some additional new constructions to help compensate.
The Fannie Mae housing forecast is a good indicator for where home prices and inflation might land. In their November report, Fannie Mae showed that the inflation regression has started, but it won't be until 2023 when we see it return to normal levels. It remains to be seen what will happen with current prices, but if there is another market crash, anything is possible. Affording a home in 2022 could be difficult for a first-time buyer, look for assistance programs from lenders that can make the most of your financials and get you in a mortgage program that's affordable and stable.
Next-Gen Home Buyers
Millennial homebuyers are the next generation, and it won't be simple for them. With skyrocketing home prices and inflation still looming, millennials will need all the help they can get. Thankfully, the COVID-19 pandemic has created a work-from-home culture that has allowed first-time buyers to reside in areas with a lower cost of living. Being able to appeal to the next-gen or first-time homebuyer could prove successful throughout the next two years. Some millennials are even exploring the option of living in a modern tiny home to help cut costs and save resources across the industry.
Rent Increase
It's no surprise that on the back of all the ups and downs, renters will also be affected. As more investors take over the housing market, the consumer has no choice but to comply with their demands and price points. When the pandemic first started, landlords had to lower rent in an effort to get more residents to move in. If you're a renter, you've probably noticed that your rent has jumped within the last year – and that's to make up for the low rate you received when you moved in two years ago. According to a recent housing forecast from realtor.com, "we forecast rent growth of 7.1% in the next 12 months, somewhat ahead of home price growth as rents continue to rebound from slower growth earlier in the pandemic." Unfortunately, it's even more difficult for the average renter to enter the housing market now more than ever, and hopefully, it gets easier in the years to come.
Renovations Across the Nation
Many homes are being bought, renovated, and sold for a profit and this should continue throughout the next few years as more and more people get into the real estate industry. From small to large projects, homeowners are upgrading their property in search of a higher price tag. If you're trying to enter the market for the first time, consider finding a home that needs major renovations – there are many mortgage programs that you can use to buy and fix up a discounted home. Talk with your lender if you're interested in investing in these properties or to see if you qualify for a program that allows planning for renovations.
Seller's Market
If you're planning to sell your current home, 2022 could be one of the best years to do so. With prices predicted to remain high, if you plan it correctly, you could sell your home at a large profit and secure another one at a great rate and somewhat deflated price (inflation won't last forever). Depending on the type of home you're looking for, selling your current home could prove valuable within the next year. With demand dwindling fast, sellers are in a prime spot to capitalize on the current market. Talk with your real estate agent and think about getting your house appraised, it's probably gone up in value recently!
Looking at the predictions, the housing market will continue to twist and turn throughout 2022 and beyond. The quicker the economy recovers; the faster interest rates will rise. Home prices will likely stay inflated unless resources or supply quickly become available – (which would cause home prices to gradually fall back down) – but this isn't predicted to happen within the next year or two. If you're looking to buy next year, sit down with multiple lenders and see what terms each can offer. If it makes financial sense for you to buy now, it's never a bad time to start investing in your future.
If you have any questions or would like to start the home buying process, reach out to Neighborhood Loans today. You can also visit us online at www.neighborhoodloans.com for more information about us and our lending process!