How to Avoid Overpaying for a House
April 17, 2018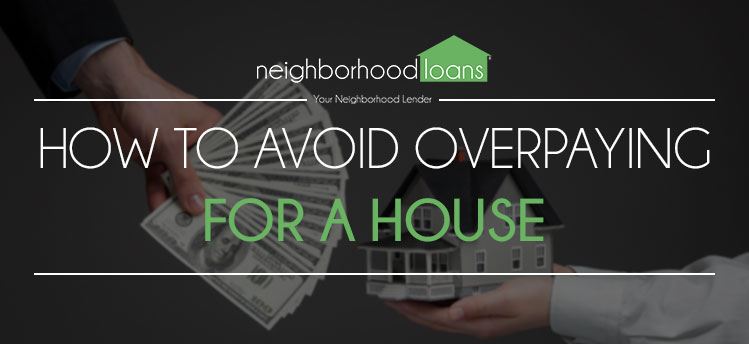 As a first-time homebuyer, repeating buyer or vacation getaway investor, you are carefully following steps on how to buy a home.
You are reading every blog online, asking your realtor every question in the book and watching YouTube tutorials on what could go wrong.
Dealing with figuring out how to finance a mortgage, scheduling various appointments and about a thousand other things, there is a chance some things can get a little complicated.
Finances seem to be the most stressful and confusing part in the mortgage process.
Especially if this is your first time around, how do you know if you are getting a good price on a home?
Don't cash out more than you need to and learn how to avoid overpaying for a house.
What is your "fair price"?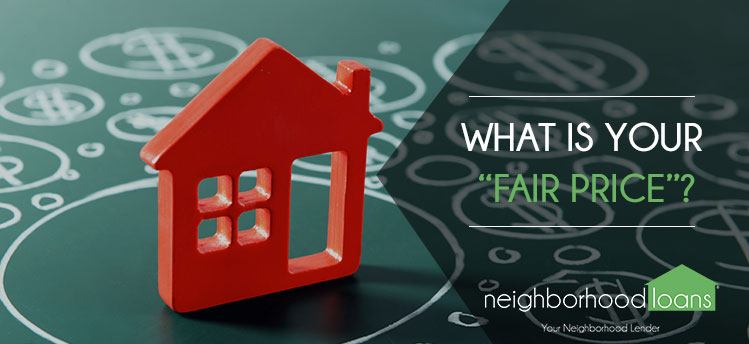 Before falling head over heels with a home, you will need to set a "fair price" on how much you are willing to spend.
This number should be something you are comfortable with and it won't financially set yourself back.
Your dollar amount will reflect off your personal situation, monthly income and current debt. These factors are different for everyone, so do not compare ranges with other prospects.
Your fair price should be determined and influenced only by you.
On the other hand, if you do find your perfect home and it's slightly out of reach, it may be worth to be the few extra thousand dollars.
Analyze your situation and ask yourself if it's worth losing your dream house over a price tag. After all, you are calling the shots, and the answer could be either yes or no.
Look at comparable homes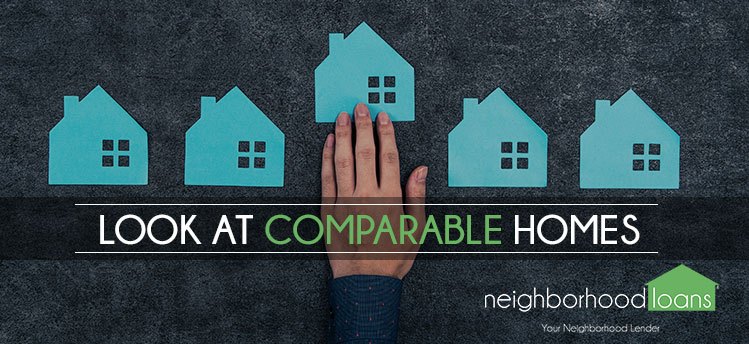 One of the best ways to accurately find out if your desired home is fairly priced is to look at comparable homes.
This evaluation suggests homes in the same area that have similar features and amenities should be in the same price range.
To get an idea of how reasonable your home is priced, look at other homes listed for sale in the neighborhood.
Better yet, look at homes that were recently sold in the area. This will give you a clearer picture of how much people have paid for their homes.
You can use comparable homes as a convincing and supporting factor to agree on a fair price. It may be tricky to find this information out on your own, so have your real estate agent do some digging to get the scoop.
Include an appraisal contingency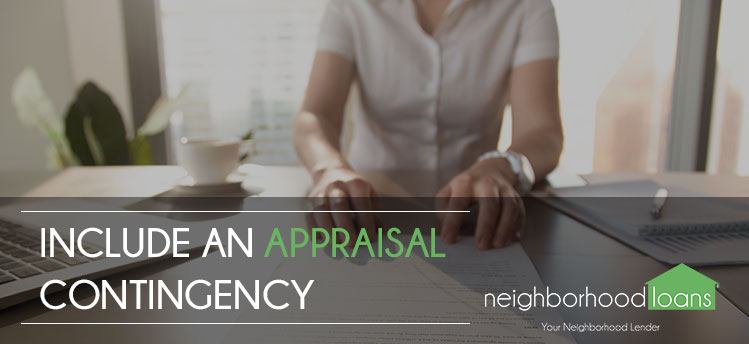 Generally, an appraisal inspection is ordered by your mortgage lender after your offer letter has been accepted by the seller.
An appraisal inspection is an unbiased evaluation done by a professional to determine the home's dollar value.
The appraiser will conclude an appropriate value based off the home's size, condition, function and quality. To ensure you are paying a fair price, include an appraisal contingency in your contract.
An appraisal contingency requires the appraisal to come in at 5% or 10% of the sale price.
If the bank's appraiser concludes you are overpaying by thousands of dollars, you can try to negotiate with the seller to meet you in the middle.
However, you will need to be able to pay the difference because your mortgage lender will most likely not agree to lend more money than the home is worth.
In the end, only you can decide whether you are paying a fair amount for your home.
Take notes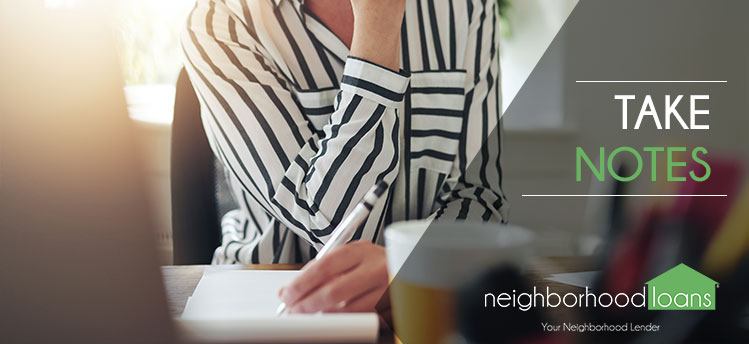 When you are looking to purchase a house, you are not only buying the property, but the entire neighborhood and town.
Which is why evaluating the neighborhood is an important factor to consider when purchasing a home.
Ask yourself if you feel safe and welcomed in the area. If you are always on edge and feel the need to be alert of danger, this may not be the home for you.
This approach can be used to evaluate the town as well. Take note of what stores are in town and how far they are.
If a specific store is not within a reasonable distance, you may want to try looking in a different neighborhood.
If you have children, you will want to know what district your home is in so your kids can attend a good school.
Don't forget to check in with the city's homeowner's association fees; this fee is required for homeowners to pay for communal amenities, such as garbage pickup, snow removal and maintenance care for parks or other local areas.
Buyers need to do their homework and take notes of these elements so they can make an informed decision. During this time, Google will be able to give you all the answers you could ever want.
Hire professional help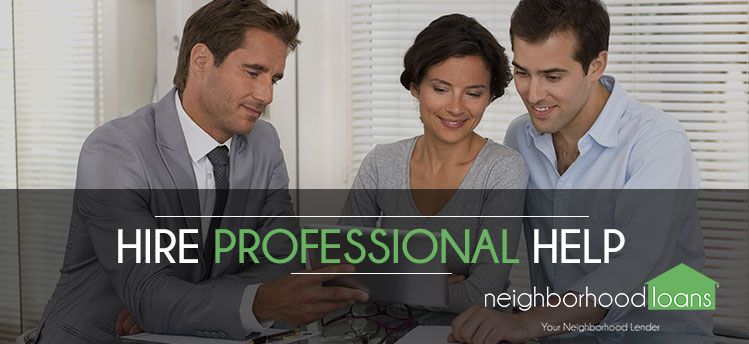 Although doing research on your own is encouraged, don't be fooled by not using a real estate agent.
They can help your homebuying experience in more than one way.
For example, they can help narrow down which neighborhoods and homes fit within your price range and criteria. They can even tell you which homes are about to be listed on the market before it appears on the MLS.
Not only can real estate agents give clients an in-depth market analysis, they can provide their expertise throughout the entire process.
For example, they are familiar with negotiating terms if you had concerns with the contract, offer effective ways to seal the deal and coordinate with other parties within this process so you don't have to lift a finger.
By hiring professional help, you will feel assured they are working in your best interest to get the best bang for your buck.
Their main goal is to close the deal within a reasonable timeframe and close in on the home of your dreams.
Compare lenders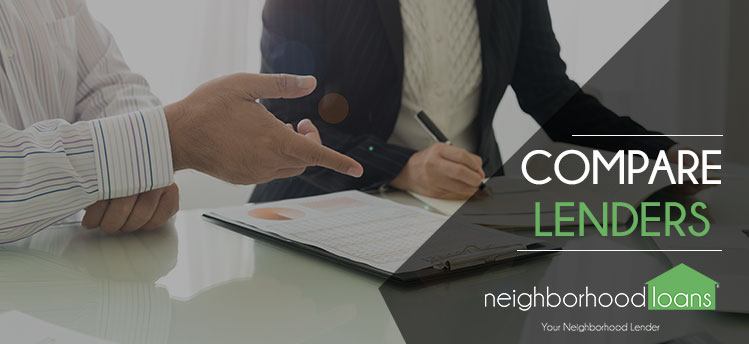 When you shop for shoes, how often do you find yourself comparing stores to see which offers a better deal?
Almost every time.
You are analyzing the store's quality of work, the sale of product and review how satisfied past customers were.
Once you have this information, where you choose to do business becomes an easier choice.
This mentality should be applied when shopping for mortgage lenders.
Financing a mortgage is without a doubt one of the biggest investments of your life. You do not want to blindly choose a lender without doing some background research.
It's important to compare several lenders because each lender charges different fees and offers a variety of interest rates. By comparing lenders, you can save tons of money, so shop smart!
Be aware of bidding wars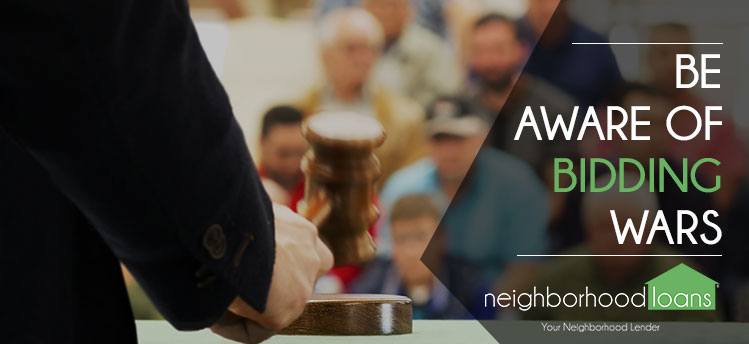 Shopping for houses is easily the best and most fun part of the mortgage process.
You get to tour a handful of beautiful homes that one could one day be yours.
However, if you enter the market with little supply and a big demand, you could potentially encounter a bidding war.
Usually, a bidding war is between two parties that both place an offer on a house. There's no real timeframe on how long these wars can last, but one party eventually steps back when they are out bided.
If you find yourself in a bidding war, it is important to not get too emotionally attached to the home.
Being emotionally invested in a home makes it even harder to walk away and accept the fact this is not the home for you if things don't work out your way.
Remember to logically and rationally weigh the pros and cons before entering a bidding war. You don't want to make an offer on a house with an asking price that is unrealistic.
Luckily, there is a smart and efficient way to dance around this heartache.
Before you start touring homes, get preapproved for a mortgage loan so you can make a strong offer, increasing your chances of locking in on the home.
Being pre-approved will give you a concrete idea of how much you can afford so you can start looking at homes within your price range right away.