How to Buy a Home without Making a Down Payment
March 25, 2022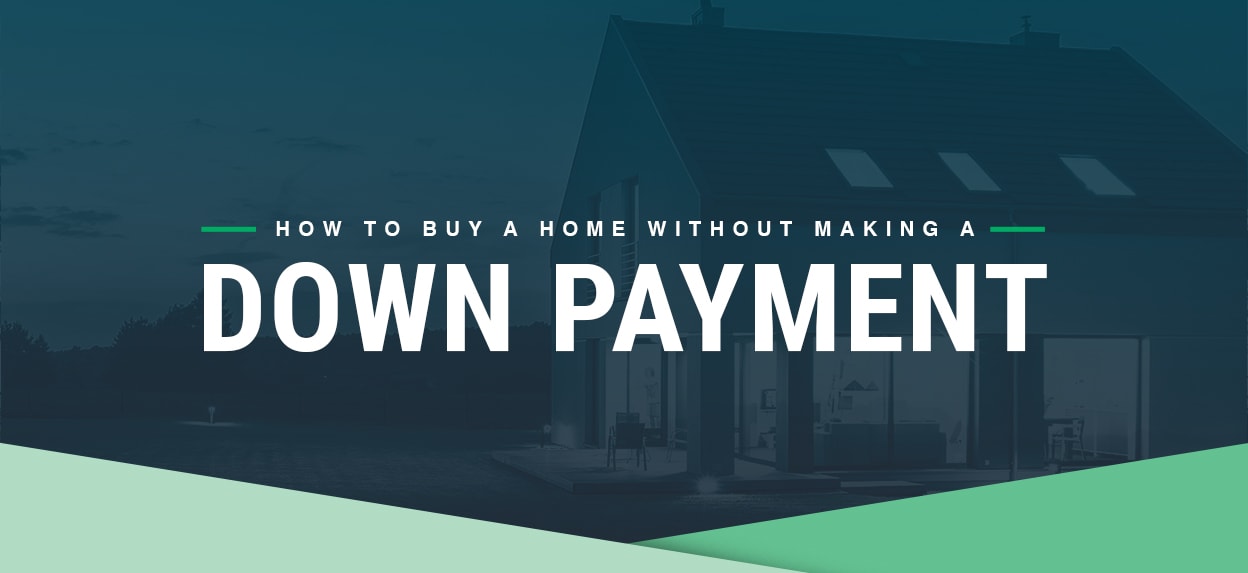 Purchasing a home is a large investment and starting off with some equity in your property is usually required to secure funding. But – believe it or not, there are a couple of ways to secure funding through a lender without making a down payment.
With home prices rapidly rising in the past year, making the traditional down-payment of 20% isn't realistic for most first-time homebuyers. While there are mortgage programs that allow you to make a smaller down payment, there are also programs that you can secure with no down payment.
If you're completely new to the industry – you might not be familiar with down payments. This will technically be the first payment you make on your home – while your monthly payments will be fit to your budget, the down-payment will give you a stake in the home and prove to your lender you're serious about the transaction.
Regardless, there are two main options to get into a home without making a down payment! There will also be information on FHA programs, which offer a low down payment option! Read below to learn more about them.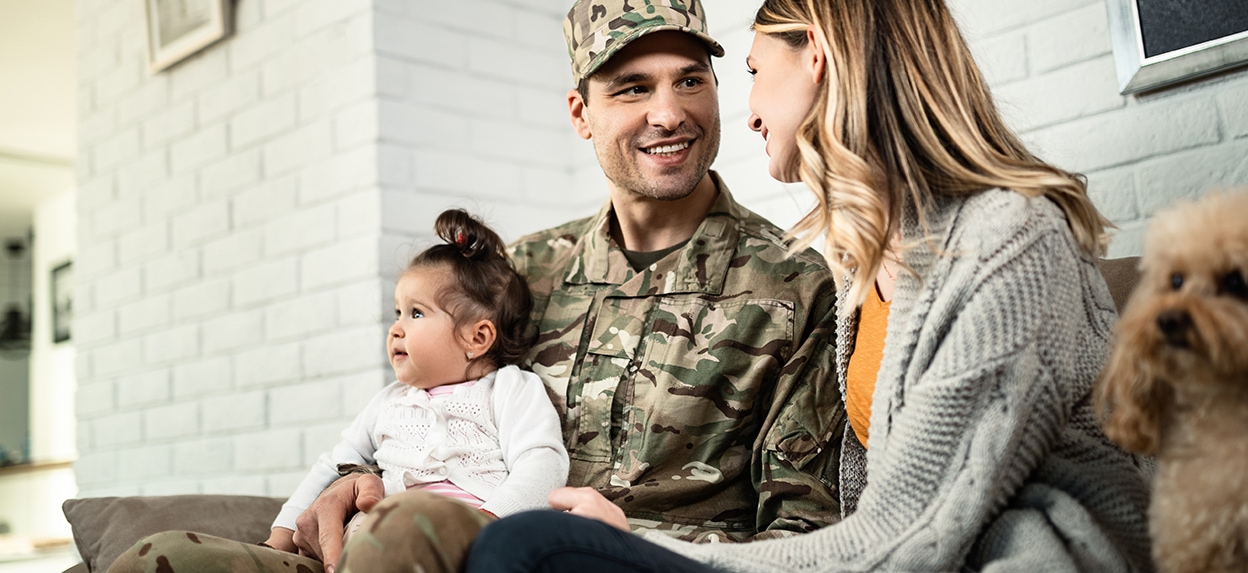 VA Mortgage Programs
The United States Department of Veterans Affairs (VA) created a mortgage loan that provides financial assistance to veterans. This mortgage is guaranteed by the VA, which has helped over 25 million veterans and service personnel obtain a mortgage. The VA was designed to help provide housing and assistance for veterans and their families by issuing easier financial qualifications. For example, if eligible, applicants are not required to make a down payment, and will not get penalized with private mortgage insurance (PMI).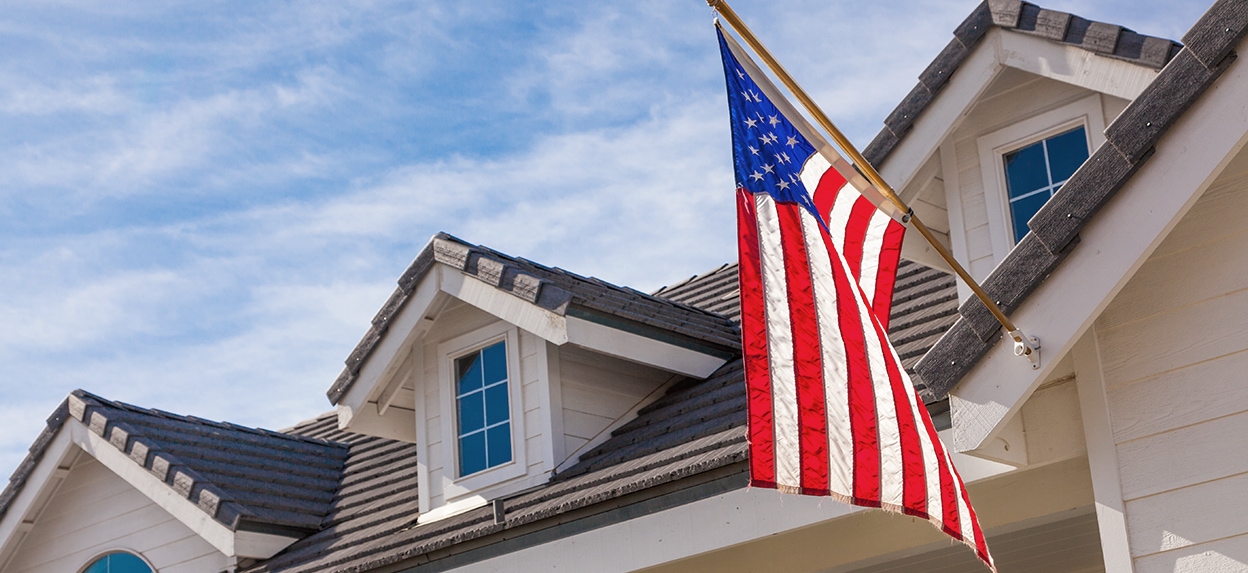 Some of the information below is provided by the Department of Veteran Affairs official website (va.gov)
As of 2022, if you have full entitlement, you don't have a VA loan limit. Eligible Veterans, service members, and survivors with full entitlement no longer have limits on loans over $144,000. This means you won't have to pay a down payment, and we guarantee to your lender that if you default on a loan that's over $144,000, we'll pay them up to 25% of the loan amount. You have full entitlement if you meet either of the requirements listed below.
At least one of these must be true. You've:
Never used your home loan benefit, or
Paid a previous VA loan in full and sold the property (in this case, you'd have your full entitlement restored), or
Used your home loan benefit, but had a foreclosure or compromise claim (also called a short sale) and repaid us in full
Note: You may have heard the terms additional entitlement, bonus entitlement, or tier 2 entitlement. We use these terms when we communicate with lenders about VA-backed loans over $144,000. You won't need to use these terms when applying for a loan.
While this is a great perk of the VA program, it doesn't mean you can secure any size loan you want. Once you provide your lender with the Certificate of Eligibility (this document is provided by the Department of Veteran Affairs and is applied for on their website. It will tell private institutions that you have VA home loan eligibility and entitlement), they will be able to determine your loan size based on your credit history, income, and assets. Depending on the lender you choose, there could be a minimum credit score requirement as well. It's important to visit multiple lenders to make sure you are getting the best deal possible – different lenders can offer you different rates and terms.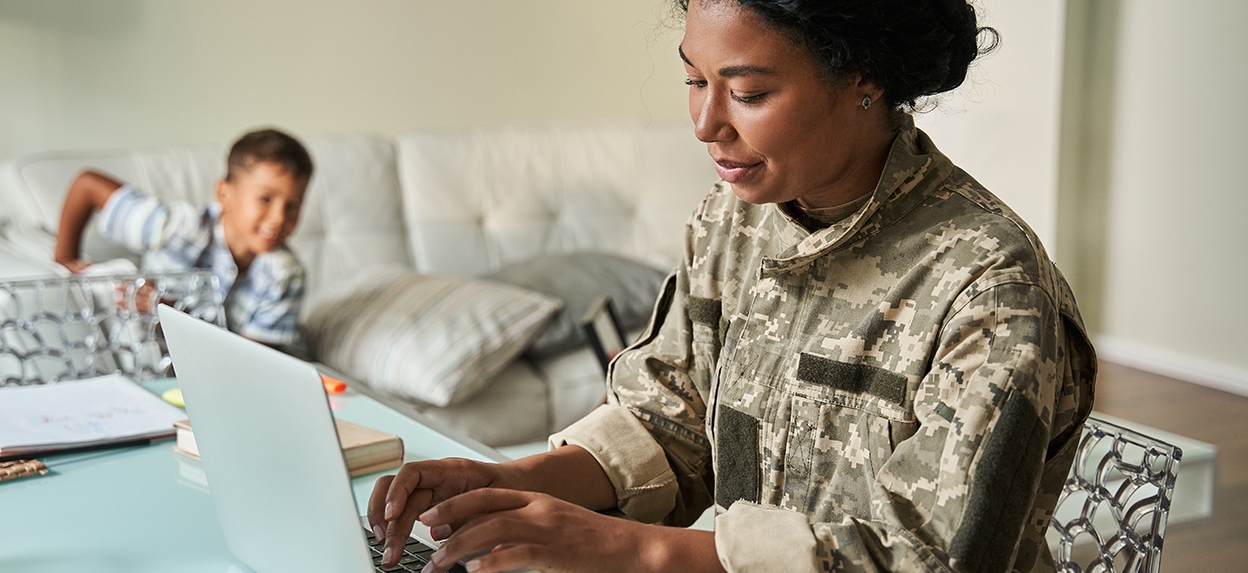 How does a VA loan work?
The VA loan process works like any other conventional mortgage loan. Before lenders can approve applicants, they will ask to verify the following:
Current and past employment history
Credit score
Desired loan amount
Gross monthly income
Assets (bank accounts, retirement savings, etc.)
Debts (credit card, delinquencies, etc.)
Previous homeownership
Since lenders will review your credit report, which includes your payment history and debts. They will be able to calculate your debt-to-income ratio (DTI). DTI ratios give lenders a more realistic idea of a potential borrower's monthly income and their recurring debts. Typically, lenders like to see a borrower's DTI ratio be 41 percent or lower. However, many lenders have different standards to become eligible for a VA loan, and they will be able to determine your eligibility in correlation with your financial status and history.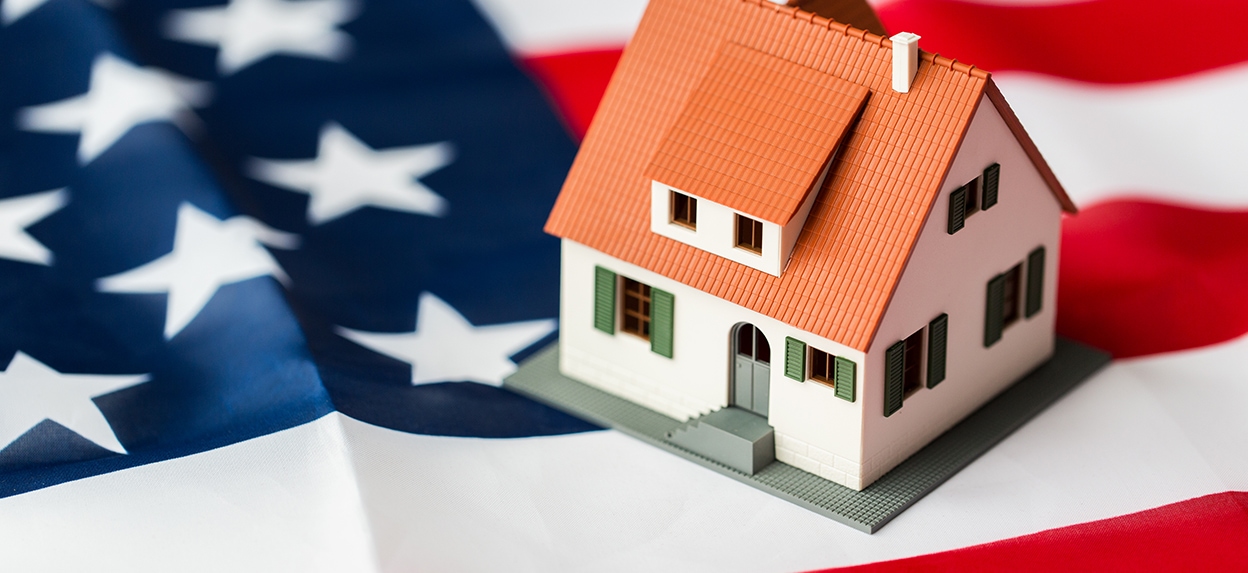 Benefits of a VA Loan
Since the VA loan is guaranteed by the federal government, it helps eligible applicants with the following:
Requires no down payment (unless your lender deems otherwise, or the purchase price of the home exceeds the allowed VA limit).
Lenders offer competitive interest rates.
Allow borrowers to pay off all or part of your loan in advance without penalty.
VA orders an appraisal on your behalf to determine the home's value is
reasonable and matches with current market conditions.
If defects are found, the VA will try to assist you in hiring a contractor to resolve those issues. However, the VA does not guarantee the condition of the home you are purchasing, it guarantees the loan. This is often misinterpreted, so do not get the impression the VA will handle any damages or defects that need to be repaired. This responsibility will need to be taken care of by the potential homeowner.
If you have suspicion or concern about the condition of your home, it is advised to seek professional help from a home inspector or real estate agent. These certified experts will be able to evaluate the home's overall condition and suggest which things should be repaired to avoid any future problems.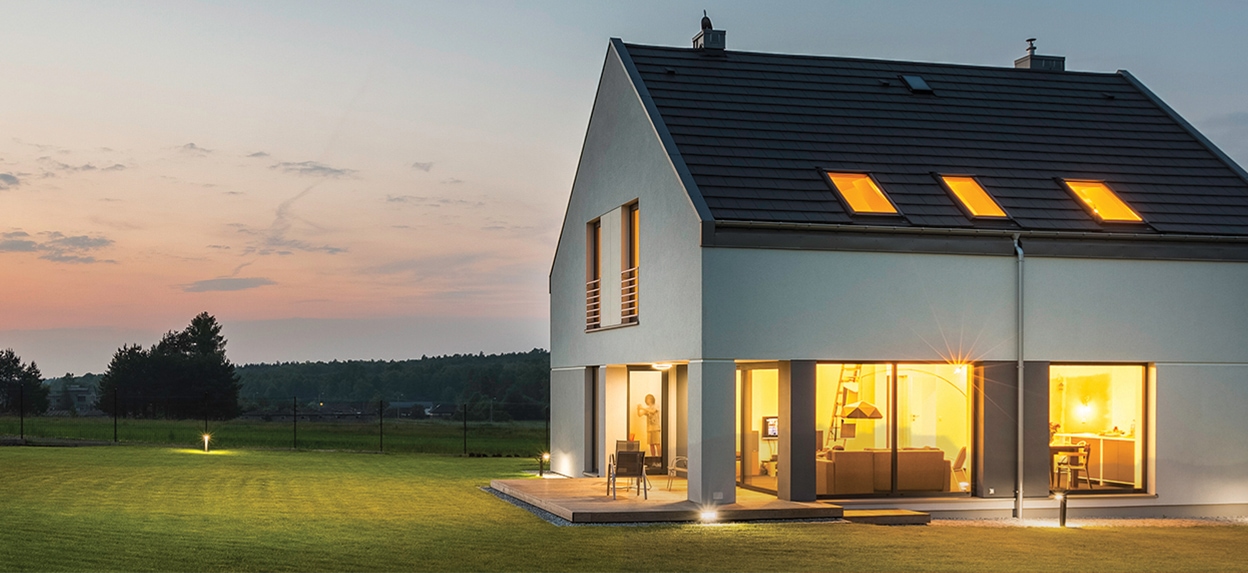 Other Requirements to Obtain a VA Loan
To obtain a VA loan, the law requires applicants to abide by the following:
Applicants must be considered eligible veterans who can prove their service.
The loan must be for an eligible purpose.
Veterans and their families must occupy the home as their primary residency.
The credit risk of the applicant must be satisfactory.
Verification of veteran and spouse's income must be stable and sufficient to handle mortgage payments and pay for other home-related costs.
Just like any other mortgage, the VA also requires applicants to prove they have a consistent and stable income. This verification is used to measure a borrower's ability to handle mortgage payments and other necessities (i.e. food, transportation, etc.) The residual income amount will vary based on family size and the location of their home. You can ask your lender what amount of income is acceptable to obtain a VA loan.
Active-duty members can apply after six months of service. While reservists and National Guard members must wait six years to apply. However, if they are called to begin service earlier, they are eligible to apply after 181 days of active duty. Potential service members must also obtain a certificate of eligibility, which is a document that states the veteran or military member has met the VA's qualifications.
If you're able to take advantage of the assistance provided by the Department of Veteran Affairs, you should do so before, during, and after the home buying process. Your lender will be able to help you throughout the process as well, answering any questions and keeping you informed from start to finish.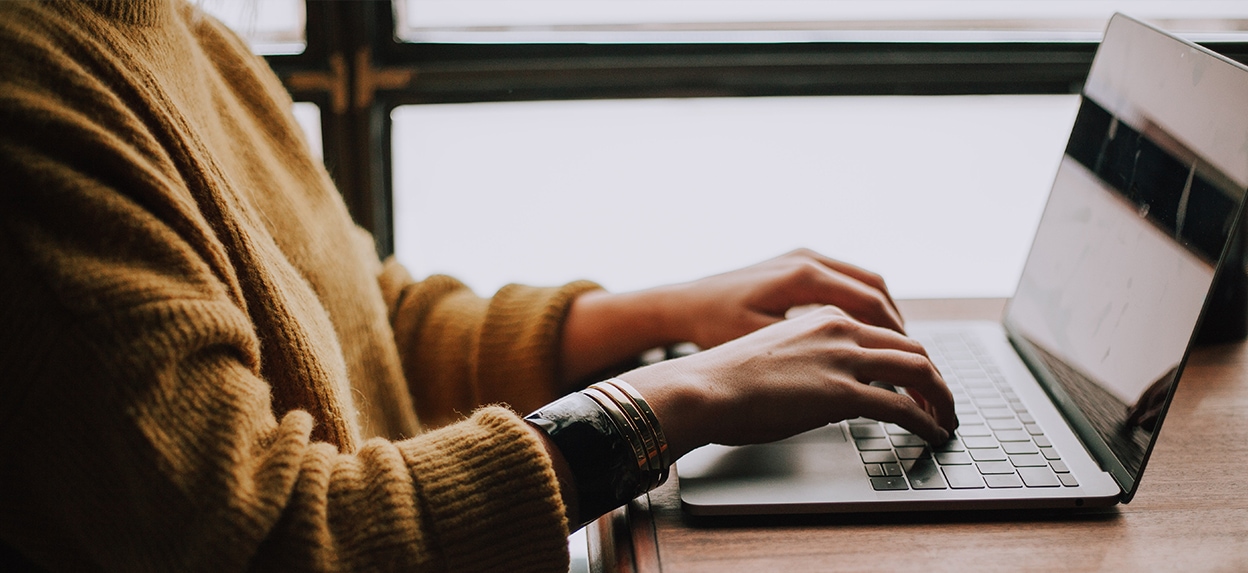 USDA Mortgage Programs
The other option to secure financing without a down payment is through the USDA mortgage programs. The United States Department of Agriculture (USDA) created a loan program that allows borrowers to purchase a home with no down payment. More commonly, this mortgage product is known as the USDA loan program or the Rural Development Guaranteed Housing Loan Program. USDA loans are issued through the USDA loan program and help thousands of families buy and upgrade their homes in rural suburban areas.
The USDA loan program is designed to "improve the economy and quality of life in rural America." The program offers low-interest rates and a zero percent down payment for eligible borrowers. Ultimately, this mortgage product helps people who can't afford a traditional loan purchase a home in rural parts of the country.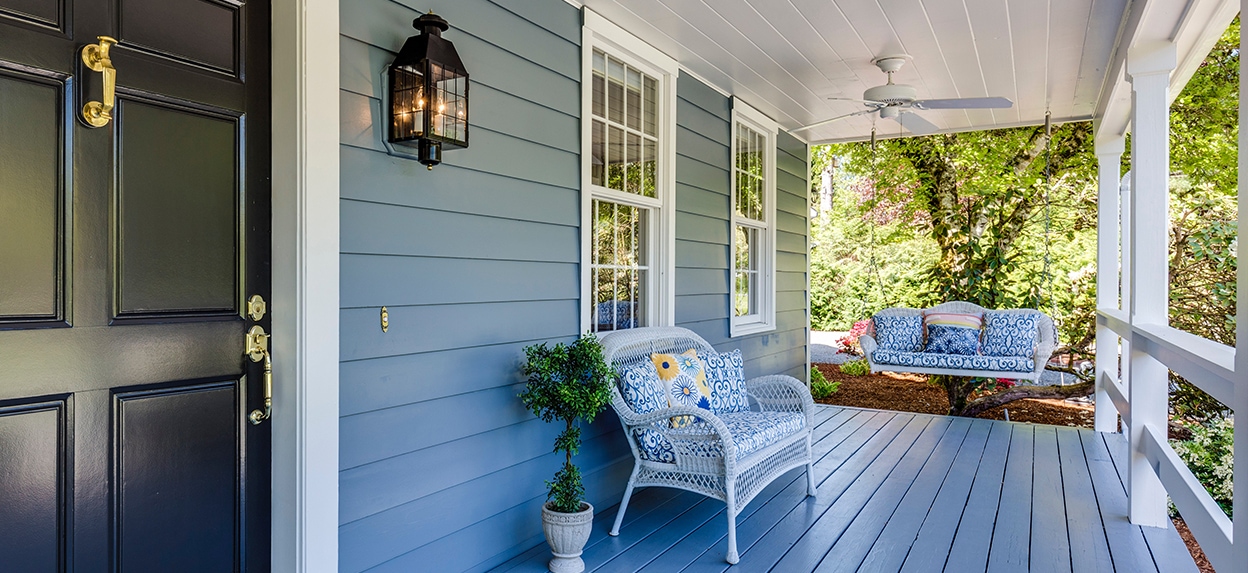 What are USDA loan qualifications?
To be eligible for a USDA loan, there are several qualifications a borrower needs to meet. For example, there are income limits, which vary based on a borrower's property location and household size. To find the most accurate loan guarantee limit, the USDA has created a map that illustrates the allowed loan limit, along with the corresponding geographical area and household size (https://eligibility.sc.egov.usda.gov/eligibility/welcomeAction.do?pageAction=rbs)
The USDA program also requires that the funds must be used toward the owner's primary residency. Because the program gives borrowers the option to make no down payment, they are required to purchase mortgage insurance (MI). MI is an insurance premium that only protects the lender if the borrower defaults on the loan
The USDA loan program deems applicants eligible if an individual or family is:
1. Without "decent, safe and sanitary housing"
2. Unable to secure a home loan from traditional sources
3. Making an income at or below the low-income limit for the area where they live
The USDA loan program does not require borrowers to provide a history of employment. However, it does require borrowers to show lenders a history of earning a stable income for at least two years. This means borrowers must prove to lenders they have a stable income of two years through either employment, child support, or contract income. Lastly, to qualify for a USDA loan, your home must be in an eligible region. Most locations include rural areas, and even some suburbs are eligible. Your lender can help review which areas are eligible for a USDA loan.
What are USDA credit score requirements?
Not all lenders offer USDA loans, you must find a qualified lender that specializes in underwriting USDA home loans. Most commonly, the lowest credit score the USDA loan program can permit is 640. However, if borrowers have a credit score of 660 or higher, they are likely to get lower rates and better terms.
What are USDA loan limits?
The USDA program has two sets of eligibility requirements – one regarding property eligibility and the other focusing on the applicant's financial and credit eligibility. Both sets of requirements help determine a borrower's loan income limit.
A lender will evaluate an applicant's gross income to determine their eligibility. According to USDA guidelines, if a borrower's income exceeds the maximum mark, they can adjust their gross income to help qualify. Your lender will require you to provide at least two years of tax returns to paint a clear picture of your income.
Usually, USDA loan limits are very generous. The goal of the USDA mortgage program is to help low to moderate-income families purchase a home in rural areas. A borrower's loan limit varies depending on their income and property location. To find out your USDA home loan eligibility, contact a specialized lender that offers USDA financing.
The benefits of homeownership come with the home, regardless of the program you use. Making each monthly payment is part of your investment and the equity you build stays with you until you sell the home or pay it off in full – granting you full ownership.
FHA Mortgage Programs
While you may be looking to secure a home without making a down payment, there are other mortgage programs that can be secured with a down payment of only 3-10%.
Since 1934, the Federal Housing Administration (FHA), which is a part of the Department of Housing and Urban Development (HUD), has been helping people achieve the dream of homeownership. By offering mortgage insurance that protects lenders in the case of default, having less strict qualifications, and assisting with down payments and closing costs, the FHA has been able to help millions secure housing through approve lenders like us.
Benefits of Choosing FHA
There are many reasons to choose a mortgage program backed by the FHA over a classic conventional loan. Due to the low risk and stability of the FHA program, lenders can offer flexible qualifying guidelines, competitive interest rates, and no prepayment penalties. On top of that, homebuyers can use gift funds or have sellers contribute to closing costs. While FHA loans are fantastic for first-time homebuyers, you don't have to be one to take advantage of the program.
Qualifying for an FHA Loan
Many factors go into qualifying for a mortgage loan, but there are a few that stand out above the rest. Lenders will look closely at the borrowers' credit score, how current debts are managed, the ability to repay the loan, current assets, and the value of the home being purchased.
According to the FHA guidelines, the lowest possible credit score any borrower can be qualified with is 500. But – that's only if the homeowner can make a down payment of 10% without an assistance program. The guidelines also state that if you have a credit score of at least 580, you can qualify with a down payment of 3.5%.
When lenders look at a potential homeowner's income, they generally like to see stability going back two years, how much they are currently earning, and how likely is it to continue over the next few years. If borrowers are interested in using a down payment assistance program, they could be restricted by an income limit.
The FHA mortgage programs offered by Neighborhood Loans are a fantastic option for anybody who is looking to purchase a home while making a down payment that fits their budget.
The Next Steps
The mortgage programs offered through the VA, USDA, and FHA were created to help people achieve their dream of owning a home. Neighborhood Loans believes that homeownership is for everyone, and we would love to help you secure funding for your dream home! If you have any questions or are interested in getting started, reach out to Neighborhood Loans, or visit us online today! (www.neighborhoodloans.com)