So the home you live in no longer suits you.
Or maybe you have to move for family reasons or a job.
Or perhaps you're ready to buy your very first home.
Either way it's time to make the move, and you've come to the right place place to take the proper steps of action.
Where do I start?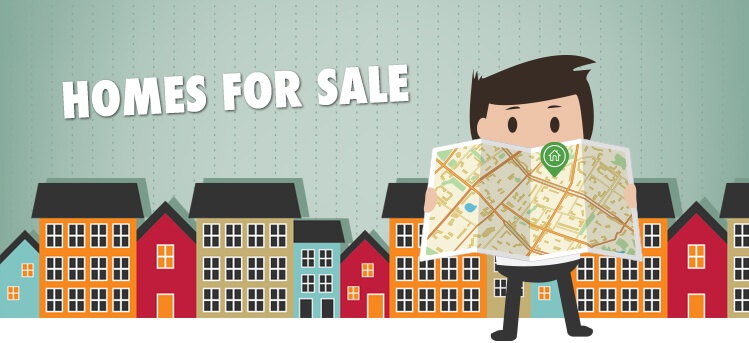 As the tech savvy home buyer you are, you'll begin your search long before you plan to buy, and right from your most comfortable couch.
That's right.
Approximately 90% of home buyers search online during their home buying process.
Real estate is all over the web, and the numerous sites available allow you to search for prices, check out taxes, learn about the area and so much more. It's a perfect place to begin your search so you can have a better idea of what you're looking at.
With that said, grab your laptop and get comfy. Here are a few great real estate sites to get you started.
Zillow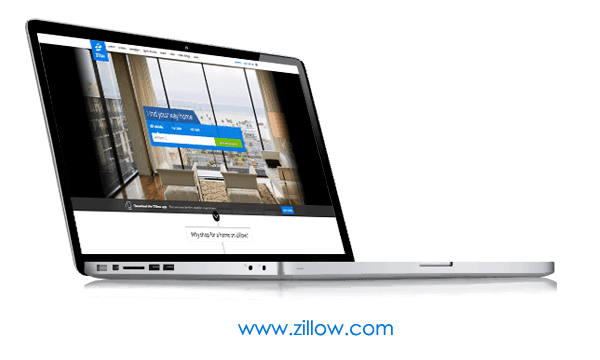 As soon as you arrive at the home page, you can enter your desired location and tailor your search to homes for sale.
What's great about Zillow is that most listings include numerous photos, an estimated monthly mortgage cost, property taxes, local schools and basically any other detail you'd want to know about a listing.
In addition, Zillow makes it easy to contact an agent for further information.
Trulia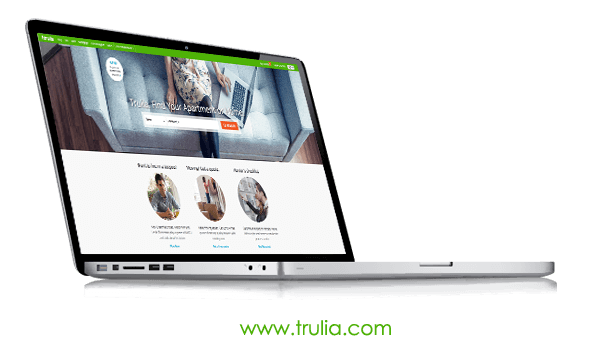 When you get onto Trulia's homepage, you instantly have the option to search for your home by neighborhood, city, zip or address and can refine your search to buy, rent, or checkout homes that have recently been sold.
Once you choose your neighborhood, you can then check out the featured listing for your area, and select any homes that catch your eye for more information like photos, features, affordability, schools and crime for the area.
Realtor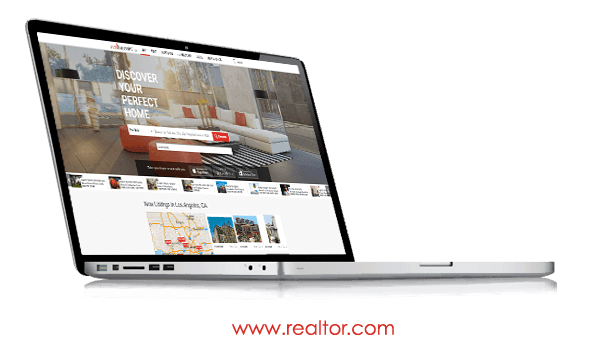 Right from the homepage, Realtor allows you to check out homes for sale, rent, recently sold and property records.
After entering your location, you can then view featured listings for that particular area. Each featured listing includes an overview, photos, information about the schools and neighborhood, property history and payment options.
Many of these sites have a mobile app as well, so if you're partial to searching through your smartphone, be sure to check them out as well.
Take a lot of time with your online search because, hey, it's a huge investment you're planning for.
How's my credit score?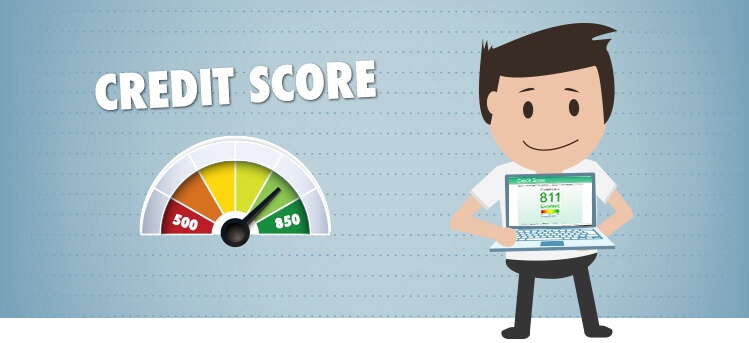 Unless you spend your free time rolling in cash, then you'll likely have to take out a mortgage for your new home.
If that's the case, then your credit score needs to be squeaky clean.
Get a copy of your credit report (many sites will send you one for free) and make sure that all of the facts are correct. If you discover any problems, you'll need to fix them promptly.
If you're unsure of what constitutes a good score, here's something to know:
Excellent Credit: 781-850
Good Credit: 661-780
Fair Credit: 601-660
Poor Credit: 501-600
Bad credit: Below 500
Even if your credit score is one to be proud of, you're getting ready to buy a home so it needs to stay this way until your purchase.
This means:
No other major purchases at this time: That shiny new truck or car will have to wait.
No new credit: You might think opening up new accounts will help to build your score. Think again.
No closing credit: Closing credit accounts could actually cause your credit score to drop. Let's avoid that.
No job switches: Changing jobs signifies to your lender that your income is unstable and could have a negative effect on your approval.
No moving money around without documentation: Your lender will want your most recent bank statements and this could lengthen the process.
You'll spend a lot of money on your new home, so make it easier on yourself later by keeping your credit score as high as possible.
With an excellent credit score, you'll be able to score the best mortgage rates and ultimately save a lot of money. (Tips and tricks on how to repair your credit)
How much should I save?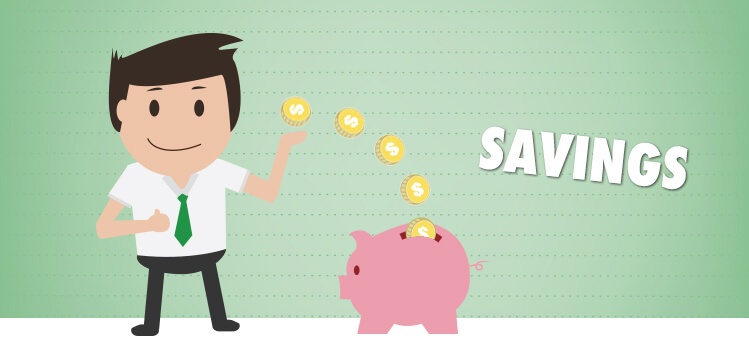 Hopefully you've already been saving up your money if you're planning to buy a home.
And if you want to avoid paying private mortgage insurance each month (PMI), then you'll want to save up 20% of the price of the home you're looking to buy. And then some.
The thing about owning a home is that there are more costs involved with homeownership than you might think.
In addition to the down payment, you'll be responsible for:
closing costs
taxes
home inspection costs
moving costs
repairs
other fees that come with buying a home
This means that all of your savings shouldn't go toward a down payment alone.
Don't forget you'll need some money for an emergency fund because your car could suddenly breakdown on the highway or your child could fall and need stitches.
Be ready for anything. And if you didn't already know: when it rains, it pours.
Take some time to build your savings, and if you want to do some serious saving, it might be wise to cut back on eating out and stopping for a coffee on your way to work every morning.
Don't panic. It is possible to make meals at home and plus, it'll only be until you can grow your savings account.
Keep your ultimate goal in mind: Buying that dream home!
Once you have a general idea of what the housing market, your credit score and finances look like, you're ready to get serious.
So … how much can I buy?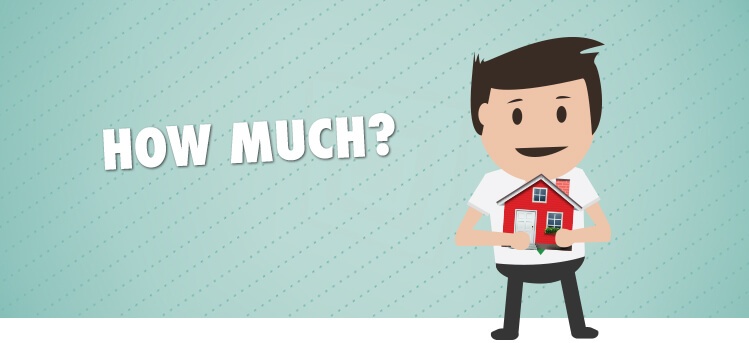 You have a pretty good idea of your funds, but what can they comfortably afford you as far as a home goes?
Even if you know you can afford a mortgage and down payment, there are more costs involved with homeownership.
Consider this scenario:
You find a home with everything you've been looking for: 3 bedrooms, 2 ½ baths, a finished basement, hardwood floors, AND the perfect location.
But, after you've pictured your family growing in this home and the endless opportunities, your happiness begins to fade.
Why? Because you realize it's way out of your price range.
A real downer, huh?
Well, guess what? You can prevent this scenario from becoming a reality with one simple piece of paper: a pre-approval.
Before you even begin a serious home search, you'll want to obtain a pre-approval. A pre-approval is a letter written on your behalf by your lender or broker that states they have reviewed your finances and are willing to lend you the necessary funds to buy a home (when you find one).
It's a great idea to get your pre-approval for a loan early in your home buying process.
Here's why:
It will show what homes you can comfortably afford, and help you to avoid falling in love with the wrong ones (like the scenario above)
You'll be able to make an offer more quickly when the opportunity arises
You can narrow down your home search and find the right home sooner
Sellers will most often choose a buyer with a pre-approval in hand over one that doesn't
Save yourself some time and make your home buying process simpler with a pre-approval in hand. It's easy to get and your lender will be more than happy to be of assistance.
Which loan program do I choose?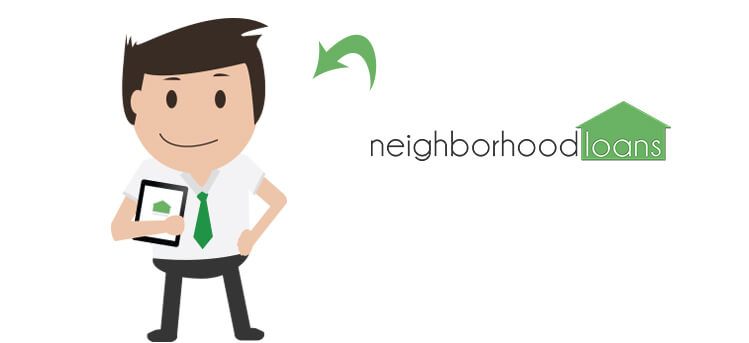 So you have your finances in order (for the most part) and are ready to choose a loan program.
You go over your options and see a 30-year Fixed Rate, 15-year Fixed Rate, FHA, Adjustable Rate, Jumbo, VA and other loan programs you aren't familiar with.
Not to worry, because your lender will have all of the necessary knowledge of these programs and will pair you with the perfect program for your needs. After all, it's their job.
Whether you can't afford a 20% down payment and need an FHA, or need more time to pay off your mortgage and choose a 30-year fixed rate, your lender will match you with the right program to make your life in your new home comfortable.
Who do I call?
When you do anything for the first time, you'd happily avoid going it alone if you could, right?
As a first-time homebuyer, you'll want a professional by your side to help you make informed decisions on this huge purchase. A real estate agent is the perfect person for the job.
With their knowledge and expertise of the housing market, a real estate agent will help you to narrow down your home search, and help you to find the right home based on your needs and wants.
There are so many agents out there to choose from, yet so little time. How do you go about choosing one?
Look for a real estate agent that has ample experience in the field. You can even check their reviews online to see if they'd be a good fit for you.You'll want someone who is personable, easy to communicate with and knows the market well.
Take a look at the real estate websites listed above to find the right agent near you.
Ready to make an offer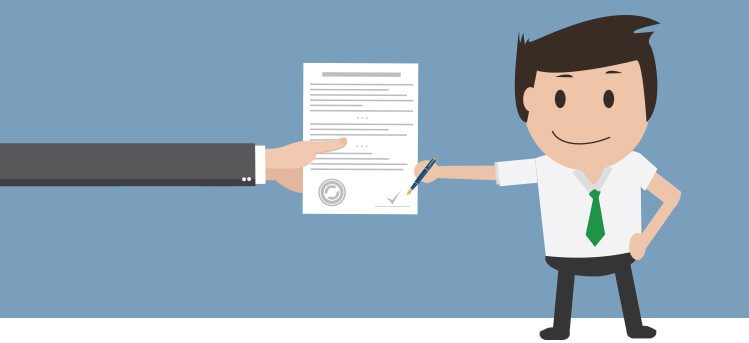 So after weeks of searching, you've found the perfect home and couldn't be more excited to begin your new life and like anything else you buy, you want a good deal, but don't exactly know how to negotiate.
Well, here's where your agent comes in.
If the only thing you've ever negotiated in your life was your Halloween candy with your siblings, a real estate agent can surely help you to with that.
Follow this advice:
Have a pre-approval to make your offer more persuasive.
Do the math on small price differences because an extra $5,000 might seem like a lot, but it could amount to an extra $20 a month.
Base your offer on the home value rather than the listing price.
Avoid wasting too much time deciding on a home because other buyers could act more quickly.
Be prepared to make some compromises here and there.
Your agent will ultimately help you and do most of the negotiating for you.
Is it safe?
After all the work you've put toward finding the right home, the last thing you want is to find out the work doesn't stop there.
You want a home that's move-in ready and fully functional. And the best way to find that out is through hiring a home inspector.
If you're lucky, the seller might throw in the home inspection for free, but otherwise it's a wise investment for you to make. For a few hundred dollars, a home inspector will do a thorough check of the home you're planning to buy to ensure that everything is working properly and that the home is safe.
Sign the dotted line
Your home buying journey has finally come to a close.
You've signed the dotted line, paid off closing costs and have gained the keys to your dream home.
It's time to begin a new chapter in your life in your new home and get started on the memories that will last a lifetime.
… after unpacking, of course.