How To Drive Traffic to Your Real Estate Listing
July 16, 2015
You've posted listing after listing, and yet the leads still aren't rolling in.
You frequently ask yourself, "Am I doing this right?"
As a real estate broker, you pride yourself on your knowledge and expertise in the field, but what about when it comes to driving traffic to your listing?
If you want more leads, you need more people to see the great listings that you have to share, and that will take just a bit of internet expertise to get there.
Here's what you need to do:
Establish a strong web presence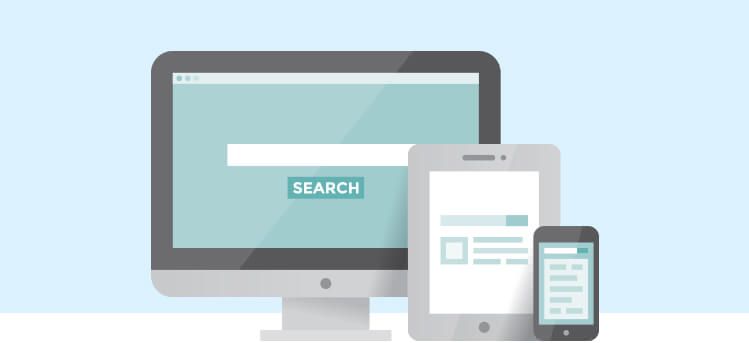 Almost your entire target audience is on the web.
With that said, you should be right there with them.
A large portion of the incoming homebuyers are Millennials, and if you want to focus your strategy toward them then you'll have to take your efforts to the web.
Hopefully, you already have a website that's user-friendly and contains everything that your clients would want to know.
Here are some of the top reasons you need a website:
Be a true client resource
Go above and beyond simply stating your products and services. Be a resource to your clients with news, updates and social media so that you're their go-to source for all real estate happenings.
Establish your personal brand
Although you may work with an agency, solidifying your personal brand is extremely important because you don't want to get lost among the other brokers. You want to standout, and that's why you should work toward developing your personal brand.
Be the preferred local agent
When you have a website, you have an advantage in the areas you're looking to target. Add landing pages (we'll talk later) and your site will be better tailored to the needs of your target audience.
That right there is reason enough.
Be responsive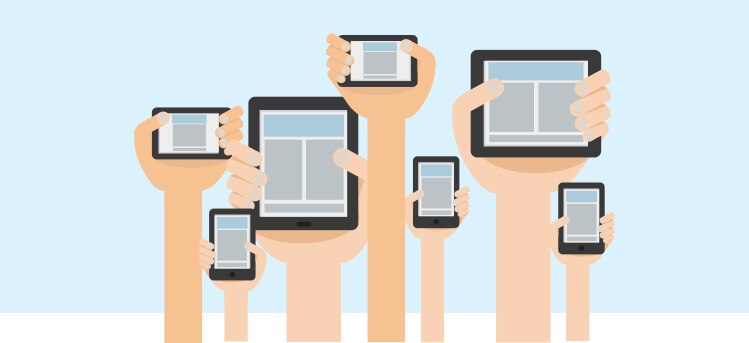 Yes, you answer phone calls and emails promptly, but that's not the kind of responsive that we're talking about.
Many people own a smartphone, e-reader and tablet, and they're using these devices to receive their news in lieu of a computer.
Why? Because it's convenient!
Your website might look great from a laptop, but if it isn't mobile, you're making it difficult for your target audience to engage or even spend time on your page.
Plain and simple, your website needs to be responsive.
Get active on social media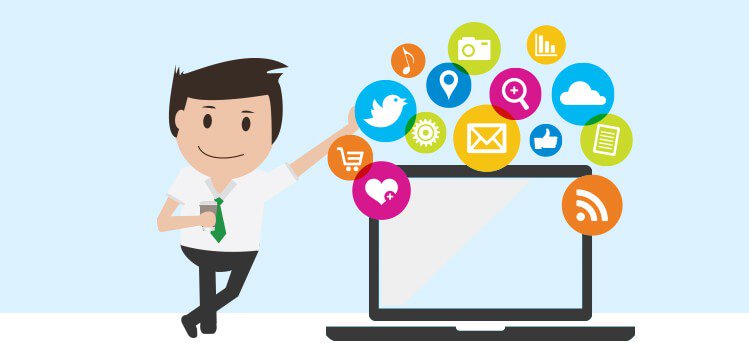 You can't drive traffic to your listing if you're not active on social media.
In order to spread your message about your listing, you'll need to use all of your social media channels to reach a wider audience.
Take a look at this article on how to use social media.
Choose poplar platforms to reach the greatest audience.
Get on YouTube
It's 2015 and if you consider yourself to be a broker that's up-to-date with technology, then you should already know that property videos are the way to go when it comes to showing a listing. As the number one video site on the web, YouTube is a great place to share your property videos and gain even more traffic to your listings.
Switch up your videos between property listings and vlogs, to bring variety to your channel and keep your audience interested.
Use your Facebook page
Your Facebook page is a powerful resource for your real estate listings.
Even though they've changed the way that businesses post to avoid spamming news feeds, you can now boost your posts to reach your desired audience.
When you choose to boost your post, you can choose the time span of your post, your target area and how much you'd like to spend on boosting your post to reach the right audience.
Test out a few posts each week to determine the best budget and how to get the most out of your posts.
Check out Pinterest
Even if Pinterest never caught your eye, it's a great idea to make a profile and show off your listings.
Use one of your best photos and write a brief description that will draw attention.
Ex: Bungalow for sale in beautiful North Carolina
Keep your description short and let the photo do the rest of the talking.
Tryout Instagram
Everyone loves creative photos and as Instagram continues to grow in popularity, it's an innovative way to share your listings and other great features about your business.
With that said, avoid spamming your Instagram account with too many listings. You can have a little fun with this and post other photos as well. Show your personality and anything else you want to convey about you as a broker.
Make it easy for your audience to interact
You aren't only posting your listings for your own well-being.
You're working to attract your target audience, so you might as well make things interesting.
When sharing your listing through Facebook, create a small collage of a few select quality photos of the home. Buyers will want to see more, and will then be more inclined to view the listing page for more details. The photos will catch the eye of potential buyers online, and they might even comment to show the property off to other friends.
For Pinterest, choose a photo of the home that highlights a special feature that differentiates it from other homes. Pinterest users will be likely to repin this photo to their "dream home" board if it has a unique feature. If no particular features standout, choose another quality photo that shows the home in its best light.
Ah, Twitter, where all updates are short, sweet and to the point. You have 140 characters to sell your listing so choose wisely.
Use something catchy that will grab the attention of your audience and don't forget to include a photo. Twitter users love photos, and you can expect an increase in your Twitter traffic if you do so.
Also, try and place your links near the beginning of your posts for a better clock-through.
Avoid using ALL CAPS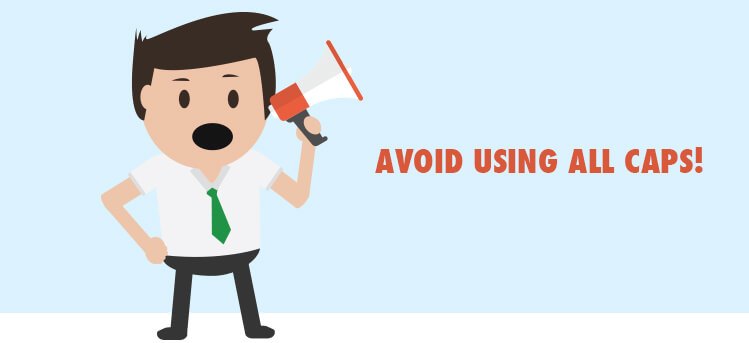 If you want your listing to be easily read and understood, then please refrain from using all caps.
Seriously, anytime you read content that's in all caps, there's a voice shouting in your head.
You don't want to scream at your audience, do you?
Of course not, so whether it's your headline or a property description, make it easier on your audience and keep your finger away from the Caps Lock key.
Post more frequently
Don't have a listing to post at the moment?
Even if you don't have any listings to share, you should still be posting to your social media accounts to maintain your online presence.
You wouldn't want to randomly share a listing out of nowhere unless you want your audience to respond with:
"Who it this?"
Keep your online business alive and thriving and post more often so your visitors will keep you in mind.
Mix it up
Are you reposting the same content for your listings?
Monotony doesn't belong in social media, so if you're sharing posts try and change up the content to show your audience that you're not a computer generating all of your statuses.
Avoid the typical "just listed" phrase in your headlines because your audience has heard it all before and will be more likely to pass right over it.
Change up the content you use to share your posts.
For example, you might use a few words to draw attention from your audience and sometimes it takes a couple sentences.
Adding variety to your posts shows your audience that you care about what you're posting and have put some thought into it.
Add high-quality images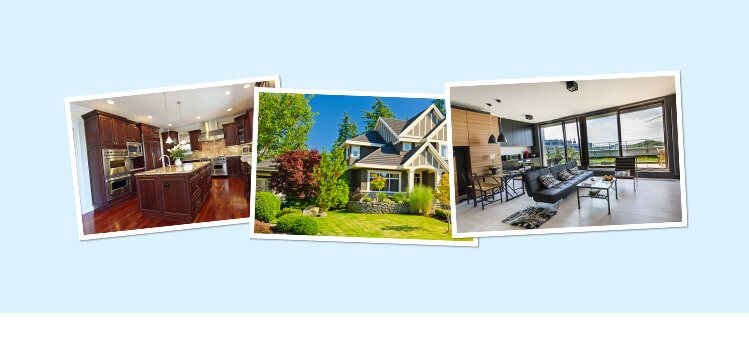 With approximately 90% of homebuyers beginning their home search online, you'll want quality images to accompany your property listing.
Nobody wants to see blurry or useless images, so avoid taking photos of random corners and walls that won't do anything for the buyer.
Even if you can't hire a photographer for the task, you can still take quality images on your own.
Here's how:
Use a camera with a wide angle lens (no cell phones). A Canon or Nikon camera can often do the trick.
Prepare the room for the photo. Clean up all of your clutter, make the bed and make your home look as tidy and simple as possible. Turn on the lights to make your rooms appear warmer and brighter.
Take your photos during the day to get the best lighting.
Identify the best viewpoints of each room, and those are the photos you will take.
Take a few photos of each so you can review later and select the best ones.
Taking photos on your own doesn't have to be such a difficult task. Take your time with this, and take as many as you need to get the best shots.
A good listing that will attract buyers should have around 25-30 quality photos.
Remember that these photos will influence a buyer on whether or not they want to take the next steps, so do your best to make a great first impression!
Promote through email
You check your email more often than your mailbox at home, and so do your clients. So why not send some of your listings via email?
Create a list specifically for your homebuyer leads and send them featured listings each week. Choose a specific day of the week to update your buyers on the current listings for their area, so they know when to expect it.
Add an attention-grabbing headline, some quality photos, a good-sized description and you're good to go. If you don't know where to start, make sure to check out out email marketing guide
Create city landing pages
As a real estate professional you typically place your focus on sellers and buyers of a certain area.
Why not show them the benefits of selling and buying in the surrounding areas?
For example, if you live in Chicago, you'll want to create landing pages for neighborhoods nearby that show both buyers and sellers the benefits of living there, price range and things to see and do.
City landing pages are a great opportunity to show off your expertise of the area as well as to inform buyers of the benefits of living there.
They don't have to be too long, either.
Include a description of the city itself, the price range for homes in that area and anything else that stands out about that particular city.
Use key words
You want your listing noticed. And with all of the competition out there online, it can be hard to do.
If you want your website to rank (or at least your videos and blog posts) you'll need to optimize your content and posts to increase)
The benefits of keyword optimization include:
Drive traffic to your website
Measure your traffic potential
Write effective content
Understand target audience behavior
You'll need to identify the keywords of your business and use them in your content to draw more traffic to your posts.
Just make sure that it makes sense and isn't too keyword heavy – you don't want to get hit by any of Google's updates.
Analyze your progress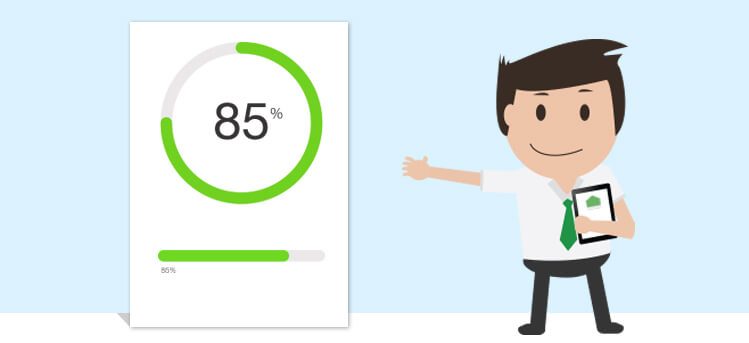 You can't improve on your strategy if you aren't tracking your progress.
Use a popular tracking website like Google Analytics to monitor your growth.
You can get a good idea of how often you post, what creates the most engagement and how long visitors stay on your site.
Here are some of the advantages of using Google Analytics:
Find out what kind of content brings the most traffic
Know where your top visitors are located
Learn what people are searching for on your website
See what visitors click on the most
Find out which pages perform the worst
See how long visitors stay on your site
It's to your benefit to use Google Analytics to monitor your progress and make adjustments to your marketing strategy as needed.
Take your time
Alright, so that was a lot to take in.
If you're new to the online marketing world, understand that it might take some time to get the hang of building an audience.
Even if you don't use many social media channels, you should try and take it one step at a time, and add more as you go.
The online marketing world is ever-changing, so it'll definitely take some trial and error to get it done right.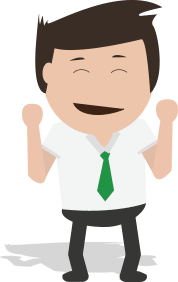 Did you enjoy this article?
There's more where that came from!
We hate spam just as much as you do. We promise we will only send content worth your time!