27 Strategies to Save Serious Money in 2022
February 27, 2019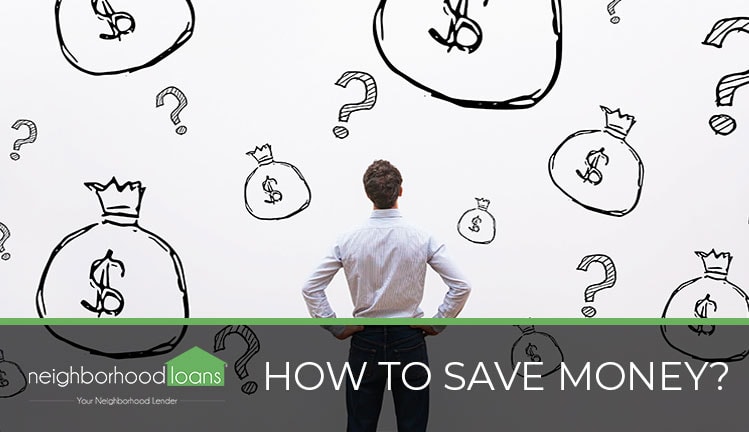 Nowadays, people are doing whatever it takes to save a little bit of cash. Whether it's finding extra change in your piggy bank or skipping out on your daily coffee run, people are frantically coming up with ways to spend less and save more.
However, do you still find yourself still struggling with finances and you don't know why? Neighborhood Loans has discovered new hacks and tips to help you save some dough.
By making small adjustments and being more mindful, you will be able to save money and feel more at ease with the following top ten saving tips:
1. Set a savings goal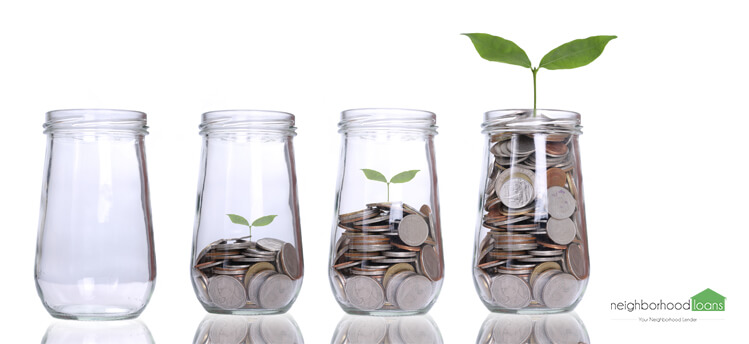 This goal should be SMART (Specific, Measurable, Achievable, Realistic, Timely). Set a goal in mind you believe you can reach within 12 months. It should not be out of your reach, but not easy enough where it's a given you will succeed. Once you have a goal established, write it down somewhere so you can see it daily. Or give it to a close friend or family member so they can keep you honest and accountable to your goal.
There are many apps or online resources to choose from to help you set your SMART goals. These tools can also help you track your expenses, monitor your purchases and create a monthly budget. Some popular websites include: Mint.com, Budget Pulse, Buxfer.com or Personal Capital.
If you're a visual learner and like to see where and how much money is being spent, creating an Excel spreadsheet is another great option. This gives you complete control of setting your own goals and staying on track. Here is a resourceful link to help you format your spreadsheet.
2. Choose the right savings account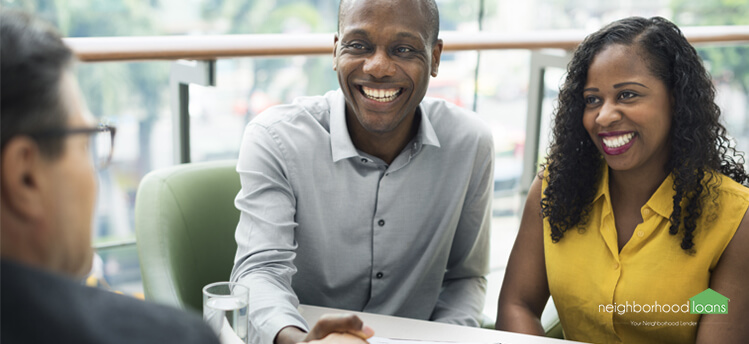 Chose the savings account that suits you best. Savings accounts vary by fees, interest and minimum balances, not to mention possible monthly service and ATM fees.
Saving money is not always an easy task. It takes time, patience and a lot of will power. According to GOBankingRates, here are the top choices for saving accounts in 2019:
Synchrony Bank High Yield Savings
AloStar Bank of Commerce Savings Account
Ally Bank Online Savings Account
Barclays Bank Delaware Online Savings Account
iGObanking.com High Interest Savings
FNBO Direct Online Savings Account
CIT Bank High Yield Savings
Discover Bank Online Savings Account
American Express Bank Personal Savings
Sallie Mae Bank Money Market Savings
These savings accounts are rated the top because they offer the best interest rates, lowest fees, lowest minimum balance requirements and other appealing features.
3. Make saving automatic
Some people do not have the willpower or self-discipline to set aside a certain portion of their paycheck for savings. So, make these additions automatic. Many banks can take a fixed amount of money from your checking to deposit into your savings every month. Or, talk to your HR department and set up a new plan of how much money is deposited into your savings.
4. Start an emergency fund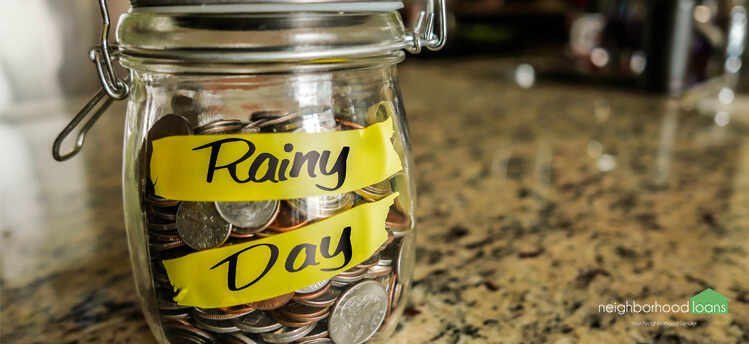 People often confuse this with their savings account. Saving accounts should be used for big purchases or a down payment on a car or house. An emergency fund should be only used for emergencies, such as losing a job or going to the hospital. This money used will help you immensely without setting yourself back. Experts say to start small, then work your way up.
5. Monitor monthly expenses
Track where and exactly how much of your money is going towards. This will help discover your purchasing patterns and expose where you are under or over spending. You will feel more in control of your money and be able to change how you spend your money.
6. Set a budget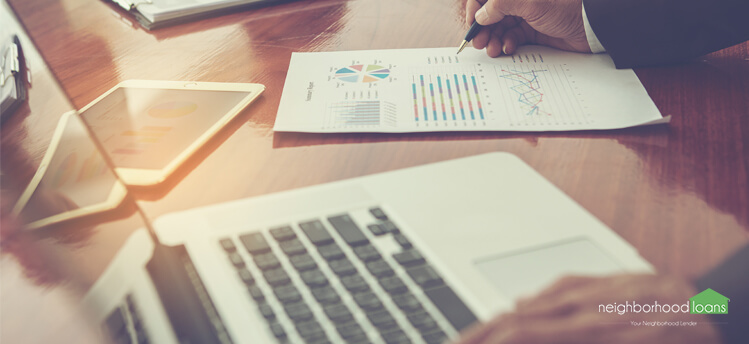 After you establish your spending habits, you will be able to plan a budget. Budgeting can help by cutting back on impulse purchasing or mindless shopping. This process will be a trial-and-error, so be patient and stick with it. Be consciousness of other expenses, such as paying bills or paying off loans.
Still unsure on how to create your budget? We've got you covered. The following steps can help you design your budget:
Note your net income
This is the total amount of money coming your way. However, be sure to subtract other deductions such as Social Security, taxes, 401(k) and others. Once you have established this amount, you will be able to budget accordingly.
Track your spending
First, list out all fixed expenses, like mortgage, rent or car payments. Knowing these payments beforehand can help you budget for the rest of the month. Then, list out all variable expenses, such as transportation, groceries, entertainment, etc. This is an important part of budgeting so you can see where and how much of your money is spent. Budgeting is trail-and-error, so don't be afraid to make adjustments.
Set your goals
Set both short-term and long-term. Short-term goals should take between 6 months to a year to accomplish. Long-term goals such as saving for retirement or saving for your child's education may take years to achieve. These goals don't have to be set in stone, but this will help you create a budget when you have a goal in mind.
Make your plan
Once you have your fixed and variable expenses and goals listed, you can create your budget. You will have more of a sense of how much you make and spend monthly.
Make adjustments
After creating a budget and tracking your expenses and income, you will be able to see where you are over or underspending. This is where you can adjust your spending habits to better yourself financially. Be sure to look at all categories to see where you can cut back so you can save more money. You'd be surprised by cutting back just a little can end up saving you a lot in the long run.
Check in
Remember to check in on your progress on a daily basis. This will keep you more accountable and likely to reach your goals. If any adjustments are needed, you will be able to fix this problem sooner than later.
If you're trying to budget to see how much you can afford for a mortgage, check out this page!
7. Be a smarter shopper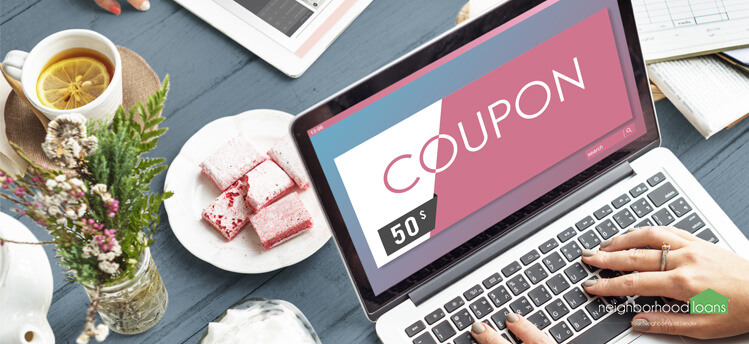 This can be done in several ways, for example:
Coupons
Almost every grocery, retail or entertainment store offers coupons. This can help knock off a few dollars from the final total. Before going out, be sure to check some online coupon websites to see if any stores are offering deals. Some popular options are: Coupons.com, RetailMeNot, Frugaa, The Krazy Coupon Lady, Groupon and many others.
Sales
All stores have some type of sale. Be aware of when sales and deals are happening and take advantage of getting the best deal out there. Sign up for daily newsletters or set alerts to your phone to notify you when sales are happening.
Loyalty programs
Many stores offer a membership or loyalty program for either in-store credit or cash back. If you shop frequently at a certain store, this option might save you lots of money.
Be smart
Think resourcefully, mindfully and responsibly. Don't shop to shop, shop for what you need versus what you want. Don't let impulse purchasing break your bank account.
8. Take advantage of apps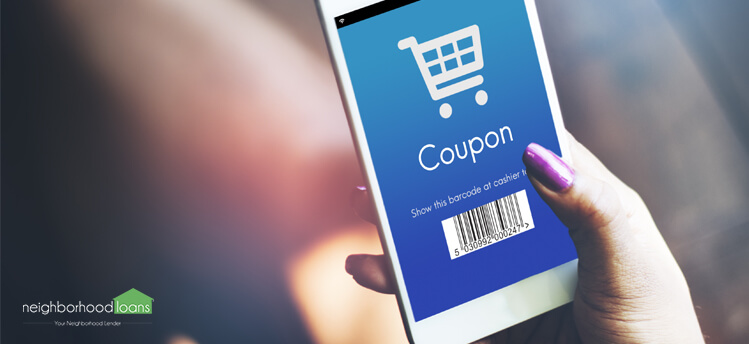 Depending on what app you use, you can earn up to 20-70 percent cash back on your purchases. Apps are becoming savvier and can help you budget, find the best deals or sell old items. Why wouldn't you want to take advantage of shopping with the potential of earning some cash back? Here are some of the best cash back apps: Ibotta, Shopmium, Groupon Snap, SavingStar and many others.
9. Consider a flexible spending account
Also known as flexible spending arrangement, is a special account used for specific out-of-pocket health care expenses, such as copays or deductibles. FSAs are ultimately determined by you. You decide how much you want to contribute for the year, and that amount is deducted from your salary over time, before income tax.
10. Check and track your progress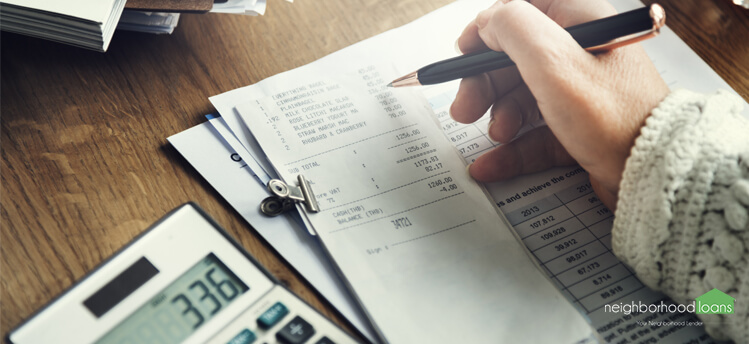 Once a week, set aside some time to calculate your finances and see where you stand within your budget. Don't get discouraged if you fall off track, it takes time and practice to really stay within your limits. When you hit your savings goals, don't be afraid to treat yourself! Life is all about moderation and progression.
Remember to actually check in on your progress! If this isn't a natural instinct, create a calendar alert or weekly notification to remind you to track your progress.
Now that we've covered some of the traditional ways to save money, we can explore different and new ways to keep your bank account from going under.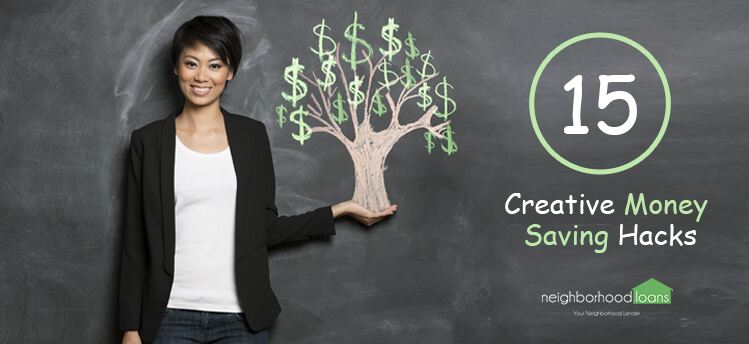 11. Sell clothes you don't wear
Depending on the quality of your clothes and how much the store is willing to offer you, this could be a quick, maybe not so easy, fast cash. Find out which local stores will buy gently used clothes.
12. Snacks on the go
Having snacks on the go will help limit how much you spend eating out. Also, will keep you focused and satisfied either at work, traveling or wherever. You can make these snacks fun and healthy too!
13. Pack your lunch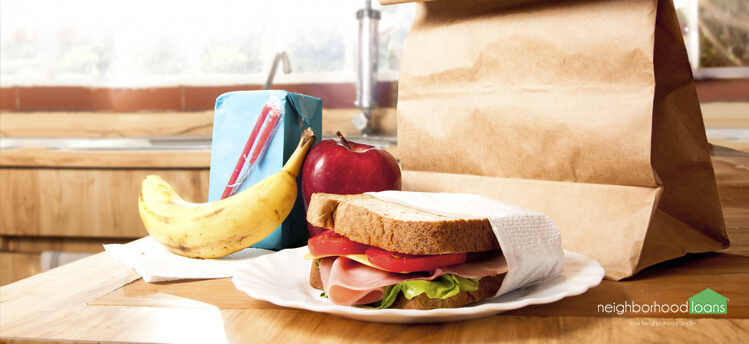 Eating out of the office can really put a dent in your bank account. Bringing a lunch to work can help save up to $1,500 a year, according to an article by the Huffington Post. Pre-planning your lunch can also improve your health since eating out isn't always the healthiest option.
14. Eat out less
Shopping for groceries and cooking at home will always be cheaper than eating out. Every. Single. Time. So, pick up the Martha Stewart cookbook, grab an apron and get to cooking!
15. Paid surveys
Online surveys can add some cash in your wallet. All you have to do is find an online survey where you are qualified to participate in and wait to see if you are a desired candidate. Although these are done in your free time, doing some surveys can get you some easy money. Some of the best online paid surveys include: Swagbucks, Inbox Dollars, MindSwarms, Valued Opinions and many others.
Another way to earn money online is freelance work. This gives people the opportunity to work from wherever they are, whether it's from home, Starbucks or on the move to a family vacation. Although this is done from wherever, you have to be mindful you are still putting in hard work as if your boss was in the same room. Some search engines for freelance work include: upwork.com, fiverr.com or even indeed.com.
16. Coupons
Although this was already mentioned before, couponing is simpler than ever. No need to cut out little corners and keep them in a folder. You can download coupons onto your smart phone and present them to the cashier.
17. Dollar store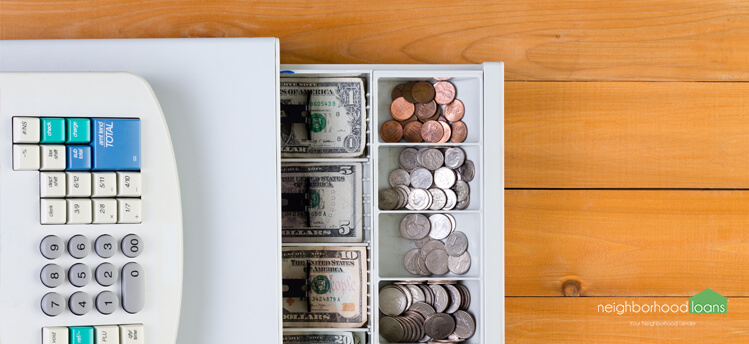 Granted, certain things should not be bought at the dollar store. However, generic things are acceptable like party items, cleaning supplies or random everyday necessities. These prices are much lower than what you would find at your convenience store and work just as well.
18. Have people over more
Whether you want to watch the big game or have a get together, keep it simple and have people over. This way, you will have more privacy, and save money opposed to spending it all on food, drinks, transportation or a better seat. Because honestly, the best seat is in your house.
19. Plan purchases in advance
Might not be as exciting as buying in the moment, but planning specific purchases will help with budgeting and staying on track. Whether it's buying a present a few months early or buying a winter coat in the summer, this can help save big bucks.
20. Buy in bulk
Shopping at Sam's Club or Costco offers customers to buy large and in bulk. Buying items in bulk such as toilet paper, coffee or hygienic products will be cheaper in the long run.
21. Conserve energy
Cutting back on electricity and water can help save money and the environment. By being conscious of setting your thermostat properly and regularly, you can save a decent amount of money.
22. Walk and bike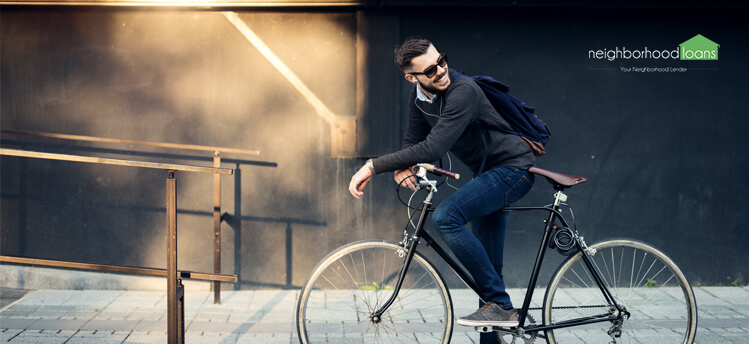 Don't Uber everywhere. Put on some comfy shoes and get some steps in. Also, walking is good for you, so don't miss the opportunity to better yourself. If the destination is a little further, take out another set of wheels – your bike!
23. Take public transportation
Taking public transportation opposed to Ubers or Lyfts can cut down on pricey rides. Also, cut down the cost of maintaining a car, such as gas, parking and car insurance.
24. Buy a reusable water bottle
This can cut down the expense of buying water at the vending machines. Being portable also helps with the convenience of having water with you at all times. In the end, you save money, save the environment and hopefully start drinking more water.
25. Pay with cash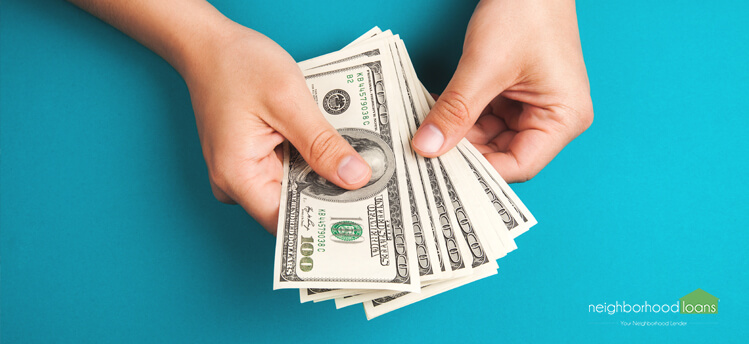 Paying with cash instead of a debt or credit card can help you become more aware and mindful of how much you're spending. This will help consumers save money because they can visually see how much money is leaving their wallet.
26. Order Three-Months' Worth of Prescriptions
Let's say you pay $4 every 30 days for your medication. That means you're spending $48 a year. To cut down on your medication costs, seek if there is a 90-day option available. Wouldn't you rather pay $10 for a 90-day supply over $4 every 30 days? This will save you time and money!
27. Negotiate
Just like bargaining on the streets of Italy, don't be afraid to ask, "is this the final price?" Chances are, they will be willing to knock off a few dollars to make the sale, or you may be qualified for a discount. Whether this if for a new car, the latest iPhone or a medical bill, ask if that is the final price tag. You will never know unless you don't ask.
Saving, budgeting and financial planning isn't always easy, but incorporating some of these hacks and tips can make this process more bearable and fun. And ultimately, save you money and get the best bang for your buck.