Illinois Mortgage Rates – How to Get The Best Rate
December 21, 2021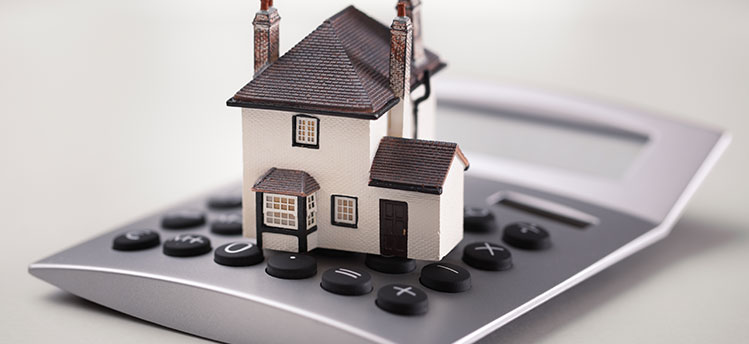 The mortgage industry comes with a lot of fine details and mortgage interest rates are constantly changing. Homebuyers are always wondering if they are going to be locking their loan at the correct time. Before we dive into the current rates, it's best to understand what determines them and the factors that will go into your interest rate.
Many factors are out of your control when it comes to your interest rate. It's a myth that mortgage rates are controlled by the Federal Reserve. They have some influence, but interest rates change every day based on the state of the economy, unemployment rate, inflation, and market trends.
The overall state of the economy is one of the largest factors in the calculation of mortgage rates. If the economy is booming, then mortgage rates will usually rise. Currently, the economy is not doing great, and the unemployment rate is higher than usual due to COVID-19. As a result, rates are at an all-time low and current owners are taking advantage of refinancing.
While the interest rate you receive hinges on all the factors listed above, there are always actions you can take to get the best deal possible.
When purchasing or refinancing your home, there are many elements that you have full control over. The best place to start the process is by getting pre-approved with a lender. There are tons of lenders to choose from and speaking with more than one is important. All lenders operate differently, and depending on their size and book of business, they can offer higher or lower interest rates.
In the long run, what truly matters is the potential borrower's financial situation. Lenders will look at a borrower's credit score, loan-to-value ratio, and loan term to determine what interest rate they are willing to offer you.
If you didn't know, you are entitled to one free copy of your credit score every year! You should look at your numbers before you reach out to a lender in order to make sure they are up to date and have no errors. Credit score requirements are based on the loan program selected – and you won't find lenders qualifying people with credit much lower than 600. But the best interest rates are given to those with a credit score in the 700s.
The loan-to-value ratio is important when buying and refinancing a home. Making a standard down payment of 20% (or having a loan-to-value ratio below 80%) will show the lender that you are less likely to miss payments or default on your mortgage. Since you are a lower risk, lenders can offer you more competitive interest rates.
Another important factor in finding your interest rate is the loan term, or how many years you plan to finance the home. Most conventional mortgages are 30-year terms but there is always the option to do a 20, 15, or 10-year terms. The lower the term, the lower the interest rate you can get. You'll be paying more in principal each month, so lenders can keep the rate low.
Right now, as of July 2022, interest rates are at historic lows! Most 30-year fixed mortgages are closing with an interest rate of around 3.5% and data predicts they should stay low for at least a bit longer. The longer COVID-19 stays in America, the interest rates will remain low. According to Matthew Graham, the Chief Operating Officer of Mortgage News Daily, "The lowest conventional 30yr fixed mortgage rates would have a very hard time falling below 2.25% unless COVID immunity proves to be impossible. This isn't a guess or a prediction, like most comments about financial market potentialities.
Since interest rates might not be the same when this was originally published, here is a graph of the current average Illinois Mortgage Rates.
(plugin for the graph)
Remember that your financial situation will heavily influence your interest rate. Maintaining a good credit score, investing equity in your home, and showing a lender you are serious about owning a home will help you get the best interest rate possible.
You may be asking yourself – how much will my interest rate add to my payment every month? Truthfully, not very much when compared to the rest of your monthly home loan payment. When breaking down a monthly payment – you'll have principal payment (based on your purchase price), interest, taxes, insurance, and potentially private mortgage insurance.
Since rates are currently low, the difference between a 2.75% and 2.8% interest rate is almost unnoticeable to the homeowner. It will add a small amount to your monthly payment, and saving money is always nice, but when it comes to making a deal happen – don't late a slightly higher rate slow you down when refinancing in the future is an option.
If you're looking to get a mortgage in Illinois, the average cost of a home is roughly $230,000*
With a down payment of 20% ($46,000) – and a 30 year fixed mortgage at a 3% interest rate – will result in a monthly payment of roughly $995 in Illinois. That's including taxes and insurance. Getting started on the best loan terms that work for you is an important part of being a successful homeowner. That's why it's in your best interest to discuss possible terms with multiple lenders.
Other Frequently Asked Questions about Illinois Mortgage Rates
Will Mortgage Rates Drop Again?
This was briefly discussed above – but mortgage rates move daily based on the state of the economy. As of June 2021 – the economy is still in a finicky spot. As a result, mortgage interest rates will stay low for the time being and could drop again soon.
Is It Worth Refinancing for 1%?
Absolutely! Refinancing at an interest rate a full percentage point below your current rate would make for a very successful refinance. Depending on your current monthly payment, you could save hundreds of dollars a month. Work with your lender to find out what options are available to you!
Is 3.25% a Good Mortgage Rate in 2021?
Yes! That's a great rate – but it never hurts to look into a refinance. It's safe to say rates have ranged from 2.75%-3.5% (30-year fixed) throughout the majority of 2020 and 2021. But if you think you can secure a better rate – sit down or reach out to your loan officer and see if they have a program that can help you save money through refinancing. There's more to refinances than just a lower rate! Don't be afraid to ask questions.
Who Has the Lowest Mortgage Interest Rate?
It's tough to point out any single company for having the lowest interest rate – they change daily, and your rate won't be the same as the next potential homeowner. Interest rates are based on your personal financial situation. Shop around for a lender that you trust, and they will get you the best rate possible.
Does Refinancing Hurt Your Credit?
"Hurt" wouldn't be the best word to describe what happens with your credit when you refinance. When you take out any new type of loan – your credit will dip slightly. It's so minimal that you probably won't even notice it. Once you continue making payments, you'll see your score go back up and maybe even raise!
If you have any questions or would like to learn more interest rates in Illinois available to you, reach out to Neighborhood Loans today.
*According to Zillow.com