How to Increase Your Real Estate Referrals
June 20, 2017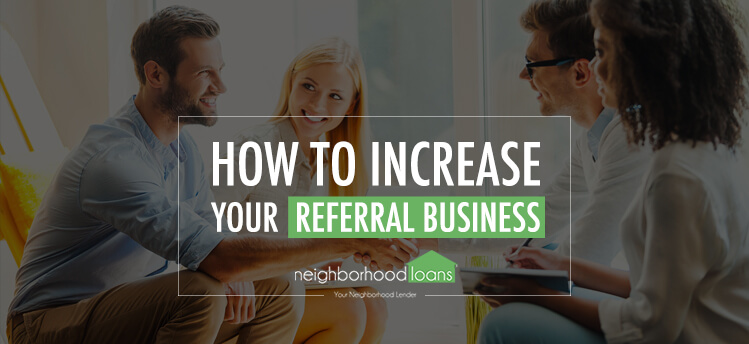 Finally, your client's closing day is here. You have gone through the house one last time, gave away the keys and shook your client's hand saying, "congratulations!"
Now what?
Do you find yourself waiting around for the next client? Wishing you had another opportunity lined up to keep your business going?
Real estate is not an easy career. You work long and sometimes untraditional hours, but you also have to find your own work. Easier said than done, but how do you maintain a consistent clientele?
There are several strategies to increase your referral rate so you can stay busy and boost your business.
If you're looking for new ways to increase your referral business, look no further.
1.Offer Incentives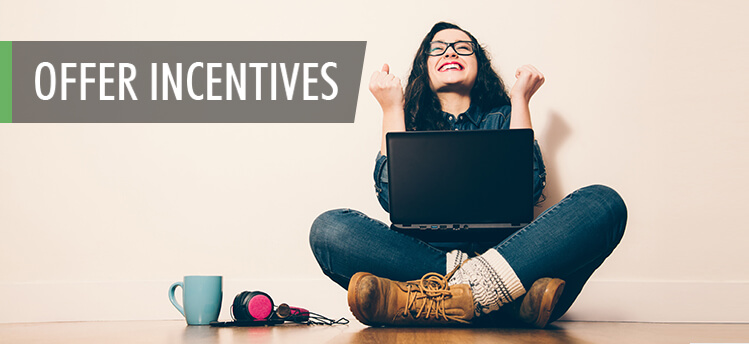 The "what's in it for me?" People are more willing to do something if they are rewarded. Create some type of incentive or rewards program for past clients for referring you to new ones. For example, the client who refers you the quickest or highest number of new customers can receive any of the following:
Gift cards or certificates
House warming presents
Letter of recommendation for other advisory professional help
Discounted rate for future real estate needs
However, you need to appropriately tailor appealing incentives to the right customer base. If your target audience isn't intrigued by the offer, they won't be motivated to help.
Email Automation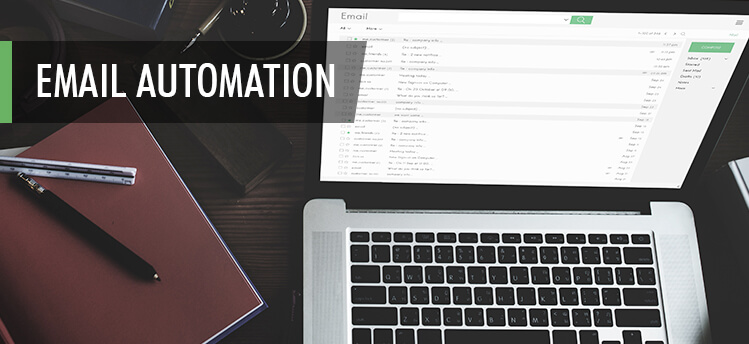 This may be the quickest and easiest way for you as the realtor to pass on a message, but how successful are they? These emails need to be creative, visually appealing and makes your audience want to read it. You have the ability to customize messages so they are personal, fun and interesting.
Provide content that is helpful, have the option to forward messages and link social media profiles so clients can research on their own.
There are tons of email marketing tools that can help design, schedule and send messages to your desired audience. Some popular favorites include: Mailchimp, Constant Contact or Benchmark Mail. These providers are simple to use and make email automation a breeze.
Provide Helpful Content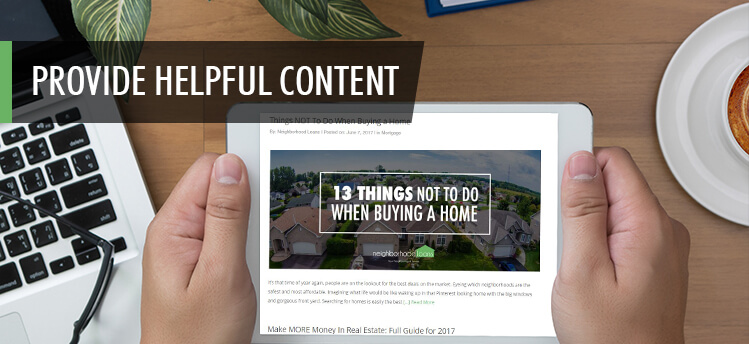 Why would people want to read messages that contain no valuable information or doesn't apply to them? You need to provide helpful and applicable content to your current and past clients.
The way content is presented is another a factor to consider. When information is displayed neatly and appealing, people are more interested in reading it. There are free websites out there to help make content look presentable, such as WordPress Blog, or Medium.com. These platforms give you the freedom to design everything from top to bottom, from the font, to placement of pictures to the overall theme.
Once your website is up and running, you're expecting viewers, right?
To increase traffic to your site, you can share the link to various of social media platforms. That way, you can expose yourself in more than one way. You can even include your website in your emails so people can easily click the link.
Now you're probably thinking, what content should you provide for your audience?
This can be a wide variety of topics, such as home maintenance tips, local events in their area or a bucket list of activities to do this summer. It has been reported that past clients are to be 75 percent of your entire business, according to Outbound Engine. Be sure to keep in contact and maintain a relationship with past clients because they are a resourceful tool for increasing your business.
Build Relationships with Industry Leaders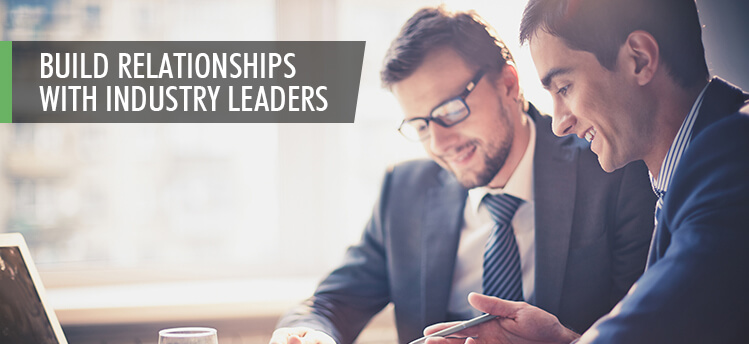 When buying a home, clients work with a variety of professionals, ranging from mortgage lenders, house inspectors, lawyers or construction companies. By building and maintaining a close and professional relationship with other industry leaders, you have the potential to increase your business. You both can refer each other to clients, which can help increase your referral rate. In addition, make the client's home buying process become even smoother because both or numerous parties are familiar with each other's work style.
Be Different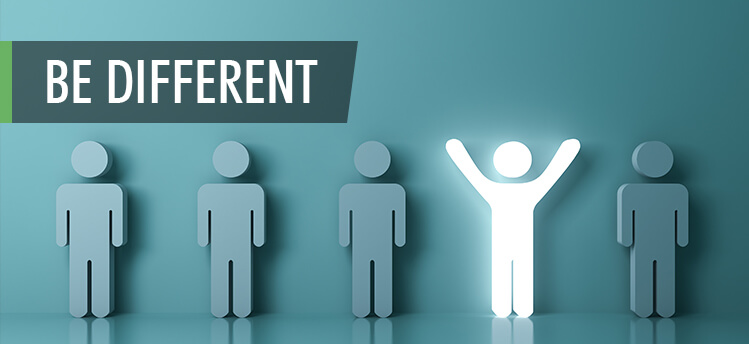 Make your own statement or brand your image. You need to offer something to clients they can't pass up on. What makes you different from any other real estate agent? You can do this in a variety of ways, such as the following:
Provide testimonials or reviews
People like hearing other people's experiences. Show people you can impact their life the same way you did for past clients. Share ones that provoke emotion or provide specific examples of how you helped.
Showcase statistics
Sharing your statistics with potential clients can also persuade and prove how well you work. For example: typically, how long it takes to find and close on a house; success rate (from beginning to end – how satisfied were customers); or what homes you specialize in (houses, apartments, condos, etc.)
Branded items
Handing out branded items like business cards makes it easy for clients to pass on information to friends or family. Customize cards to reflect your personality and overall business to help brand yourself and company. This can help yourself and the company's business to rise.
Attend a Real Estate Networking Event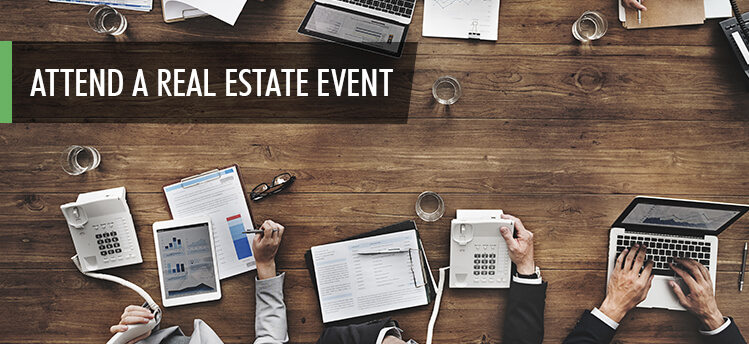 This gives you a great opportunity to network with other professionals and build referrals. In addition, gives you a chance to meet potential clients and industry leaders.
Meeting people face to face is more effective and satisfying opposed to meeting electronically. Also gives people a sense of who you really are and a face to a name. Attending events within your profession establishes your dedication and motivation you have, which are qualities clients look for in a real estate agent.
According to Eventbrite.com, there are many opportunities for real estate agents to network. Below is a brief list of upcoming events:
Building Wealth in Real Estate – Wed. June 21 @ 7 PM – Chicago, Chicago
Fix and Flip Guy – Sat. June 24 @ 9:30 AM – Chicago
Chicago Real Estate Investing – Wed. July 5 @ 7 PM – Chicago Loop
Introduction to Real Estate Sales – Mon July 10 @ 11:30 AM – Monona, Illinois
Ask Clients to Review Their Experience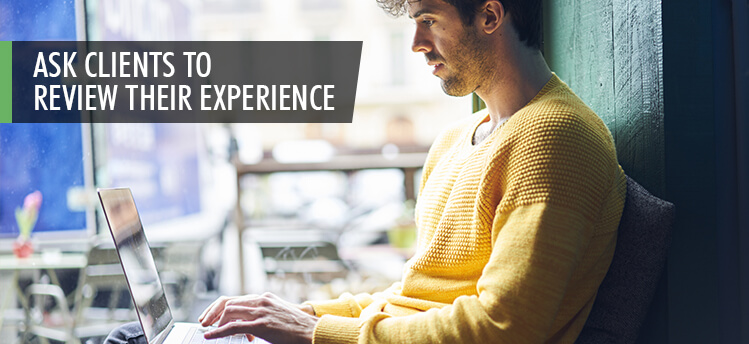 Ask after everything is said and done. This is when clients are most motivated and inclined to write a positive review, since the experience is still fresh in their memory. Reviews from customers have a powerful influence on potential clients.
According to a Forbes article, when a new review is posted on your site about your services, you will be seen higher in authority, relevance and have a better chance of being seen by viewers. When a customer sees a review, they expect to see positive comments. Reviews have the potential to affect whether or not a consumer decides to engage with your business.
People rely on other people's experiences to dictate whether they should or shouldn't do business with them. According to a survey by BrightLocal, 88 percent of consumers trust online reviews. With that being said, you want to encourage clients to leave a 5-star review. If clients agree to write a review, specifically ask them what you want from them. They will be more than willing to write something if you tell them what you expect.
For example, tell clients to explain why and how you were a good choice as a realtor, or provide a specific example where you went above and beyond. Also, include where you would like your clients to leave their reviews, whether it's on the company website, Yelp or Facebook.
Don't let the lack of referral rates stress you out. Making yourself known takes some time and effort. With these tips, and a little patience and determination, you will be referred more consistently and often.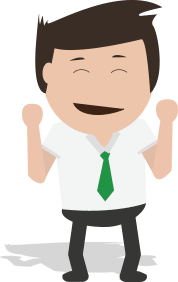 Did you enjoy this article?
There's more where that came from!
We hate spam just as much as you do. We promise we will only send content worth your time!