Kitchen Trends of 2019 That You Can't Miss [13 Beautiful Examples]
April 3, 2019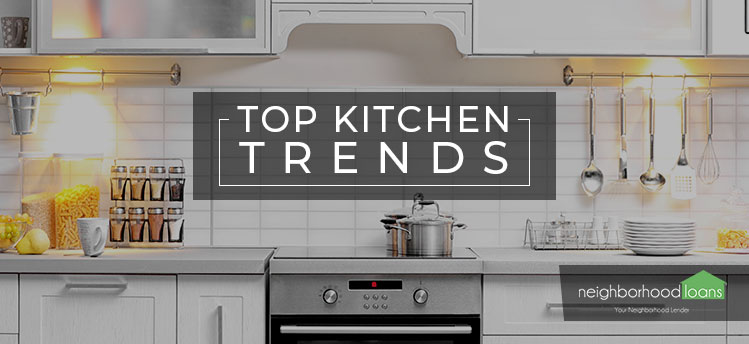 If you're one to host all your small or big gettogethers, you want to make sure your guests feel right at home.
Before everyone comes over, you thoroughly deep clean your kitchen, buy the right snacks and create a music playlist for background noise.
But sometimes, these additional duties of a host does not cut it.
Maybe you are looking to kick it up a notch?
Whether or not you are a dedicated host, it may be time to change gears and adapt to new kitchen trends.
According to the top interior design experts, 2019 is seeing some new appealing, innovative and efficient trends in kitchens.
If you are ready to revamp and update your cuisine sanctuary, here are the top kitchen trends in 2019: (Source: Kitchen remodeling company from Los Angeles)
1. Open layouts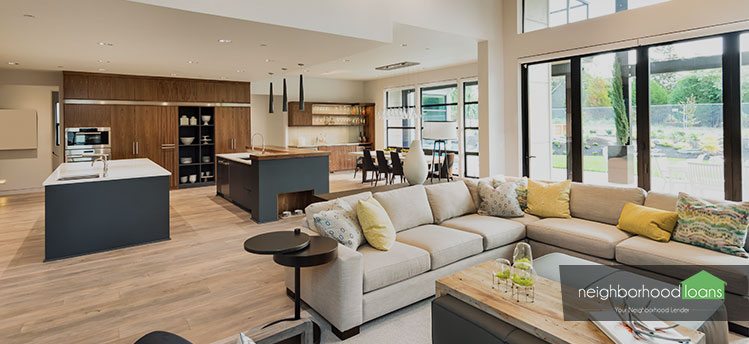 Open layouts create a welcoming and inviting space that offers comfortable dining and accessibility.
People can navigate through easily, interact with each other and cook with optimal space. It gives off a more casual atmosphere while still being connected.
Open layouts also allow people to seamlessly flow between rooms without having to dodge any obstacles.
2. Induction cooktops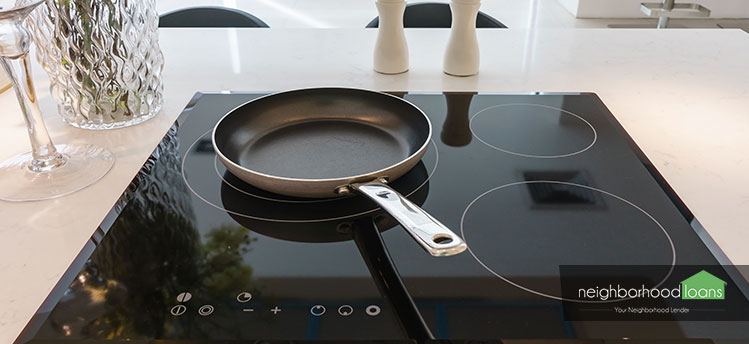 A new and innovative way of cooking. Induction cooking utilities a cooking vessel by magnetic induction instead of using heat from a flame or an electrical heating system.
Not only does the technique of cooking differ, but so does its visual appeal.
Because it is a flat and enclosed, it does not require a large overhead hood.
This visual feature gives homeowners the opportunity to design the space around the cooktop in a different and creative way.
3. Single-level counters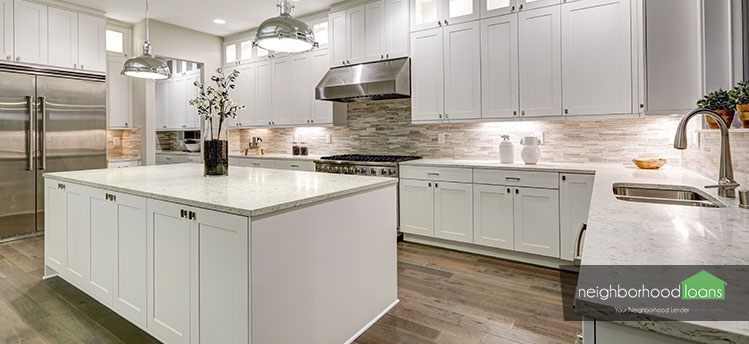 Single-level countertops is another trending feature in kitchens this year. Having a single tier in your kitchen provides easy accessibility and extra space for cooking.
One-level countertops allow you to expand valuable space and eliminates the hassle of strategically placing items in specific places.
This simple, yet appealing feature also works well with open layouts.
4. LED lighting
Not only does using LED lighting use less energy, they last twice as long and continue to be used in creative and innovative ways.
LED lighting can brighten up your kitchen in trendy and modern way.
Using LED light bulbs opposed to traditional bulbs can help you save money on your electrical bill as well.
Why not switch it up and save money in a fashionable and economical way?
5. Integrated and matching appliances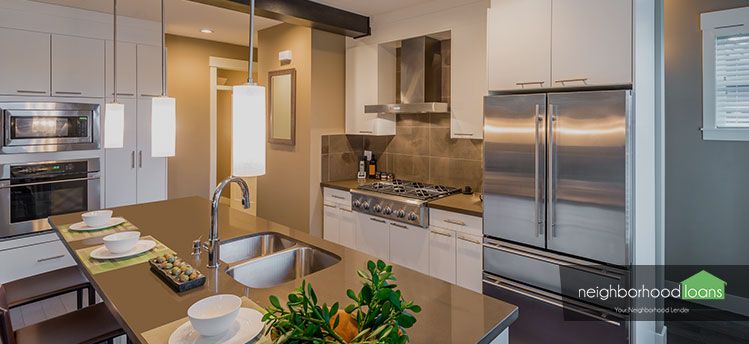 If you are the type of person that does not want their appliances to flash or stick out, integrated and matching appliances may be a good route for you.
Large appliances like a refrigerator, can be incorporated to match your kitchen cabinets.
This approach is a safe and appealing way to "hide" these larger features of your kitchen.
6. Deep, deep drawers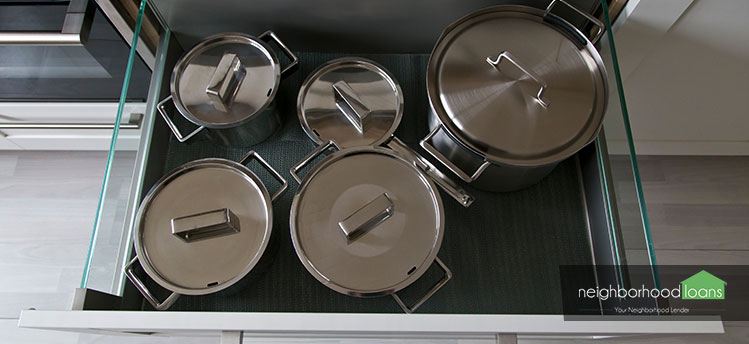 If you like to cook, you probably have lots of pots, pans, plates, bowls and other cooking tools.
If this sounds like you, consider installing deep drawers. Having this extra space can help you better organize your kitchen.
Retrieving items in drawers is also much easier and accessible than tall and hard to reach cabinets.
You will be able to safely store more items in deep drawers, which will open up more space in your kitchen.
7. Open shelving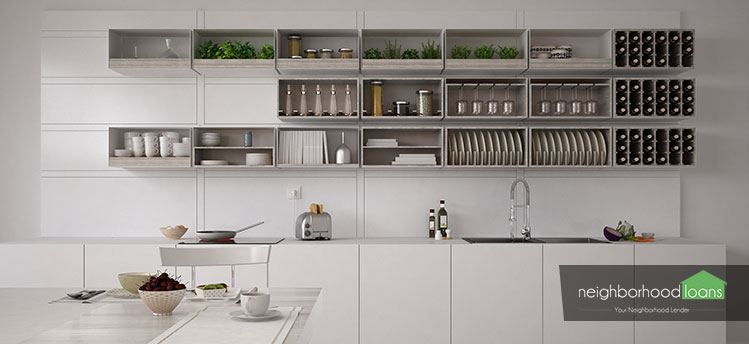 One trend we are seeing is that homeowners are ditching the doors on their cabinets and creating an open shelving experience.
They are simply removing the doors and are leaving the inside items on display.
By exposing your dishes by eliminating the cabinet door is a creative way to add some appeal and depth to your kitchen.
8. Silver finishes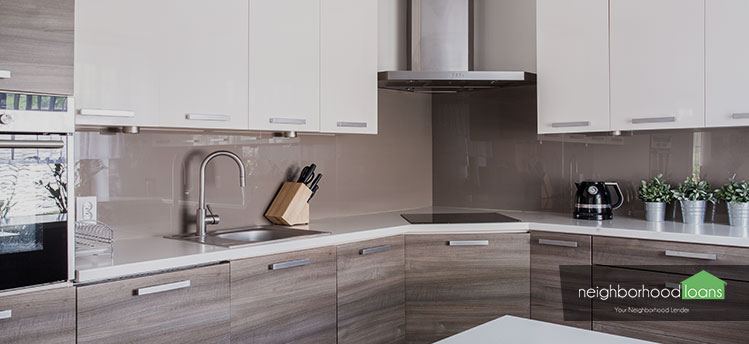 One trend that remains to be a top favorite are silver finishes.
Experts recommend homeowners to incorporate silver finishes like a chrome or nickel into kitchen features, such as faucets or shelf brackets. Although this trend is not necessarily new, it is a guaranteed safe and appealing way to keep your kitchen up to date, fresh and industrialized.
9. Wooden floors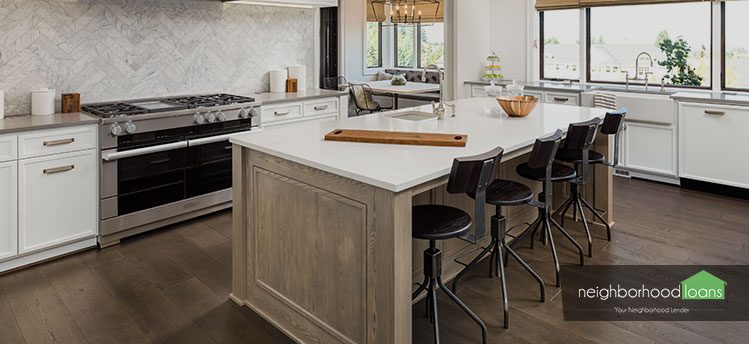 Another trend that continues to rank in the top wanted features in a home are wooden floors.
They have nicely complemented the inside of homes for decades and show no signs of slowing down.
If the price or maintenance work of wood is steering you in a different direction, you could substitute with Porcelain planks.
They appeal the same way as real wood and require less maintenance work.
10. Spacious sinks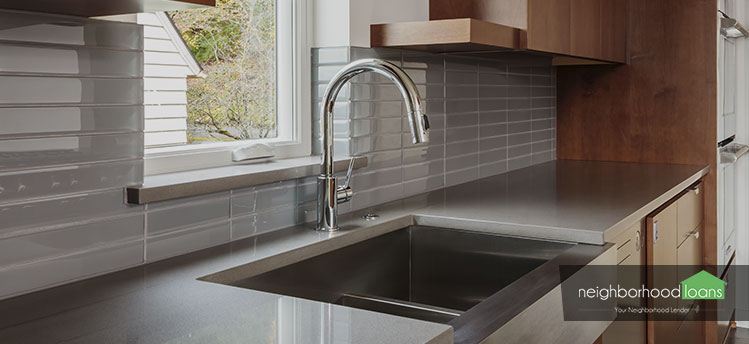 A new kitchen trend is to have a big and spacious sink.
Having a large and deep sink will allow homeowners to wash bigger pots and pans or other delicate tools that require more room.
You will be able to splash and splash as much as you want.
Because these sinks give people a generous amount of space, you won't have to worry about water dripping or leaving water trails around your kitchen ever again.
11. Undercounter appliances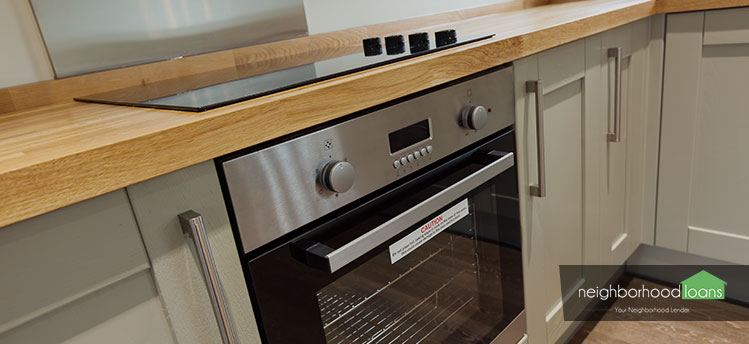 Another upcoming trend we are seeing is undercounted appliances.
As people are shifting away from overhead cabinets, they are changing where certain appliances are, such as the microwave.
Installing microwaves underneath the counter will make it more accessible and easier for everyone to use.
If you are one that wants to "hide" these kinds of appliances, installing this type of kitchen equipment underneath can help you accomplish that goal.
12. Traditional white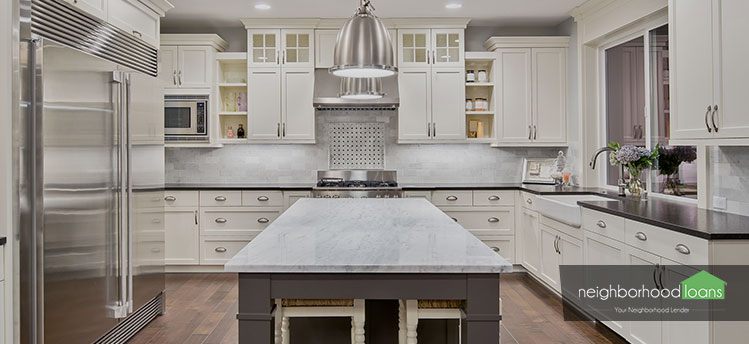 In 2019, it seems that homeowners are favoring a simple, clean and white palate in their kitchen.
The simplicity white has makes it easy for people to mix and match textures and other colors into their kitchen.
White can also be elegant, making your kitchen prestigious and crisp.
Because white can be dressed up or down, people are gravitating toward this color because it offers a wide range of options to choose from.
13. Granite countertops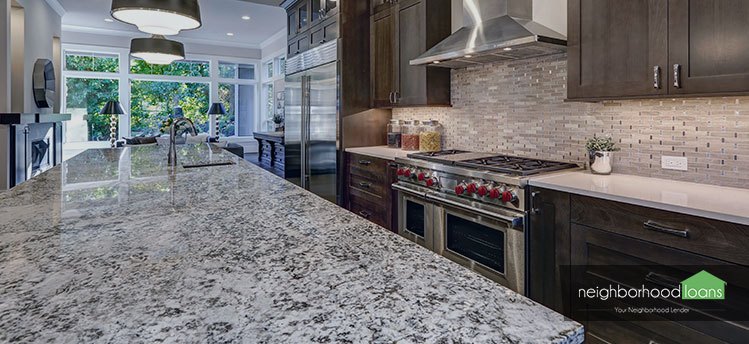 Consistently, countertops have been one of the top improvements in kitchens.
Majority of homeowners look to update their countertops because this surface is used daily for prepping food and serving meals.
Because countertops are heavily used and looked at, its appeal and durability is a necessity. Which is why homeowners are gravitating towards granite countertops.
They last a life-time and their appearance is captivating and transparent.