Living in Downtown Chicago
December 21, 2021
Chicago, The Windy City, takes up 234 square miles of Illinois and is home to over 2,500,000 residents. This city embodies all cultures and is known as an international hub for finance, education, technology, and transportation. If you want to live in Chicago, you must be able to survive harsh winter conditions. In 2019, the city recorded its coldest day in history at -23°F. There will always be something new to learn about the city, but if you're completely new to the area, the information below is a good place to start.
Getting Around
Chicago streets are laid out on a grid system, making it easier to get around than you'd think. It's also known as one of the most 'walkable' cities in the U.S. Chicago's also has a fantastic public transportation system that is run through the Chicago Transit Authority (CTA). It's the second-largest public transportation system in the U.S. and they operate the eight 'L' (elevated) train lines and over 100 bus routes. The roads were designed with cyclers in mind and there are over 200 miles of safe biking lanes throughout the city. Chicago also has a bike-share program that is available 24/7 so you don't have to purchase one yourself. If you can't walk to where you need to go, there are many other ways to get there. If you're feeling adventurous, you can even take one of Chicago's Water Taxi's to the hottest spots in the city.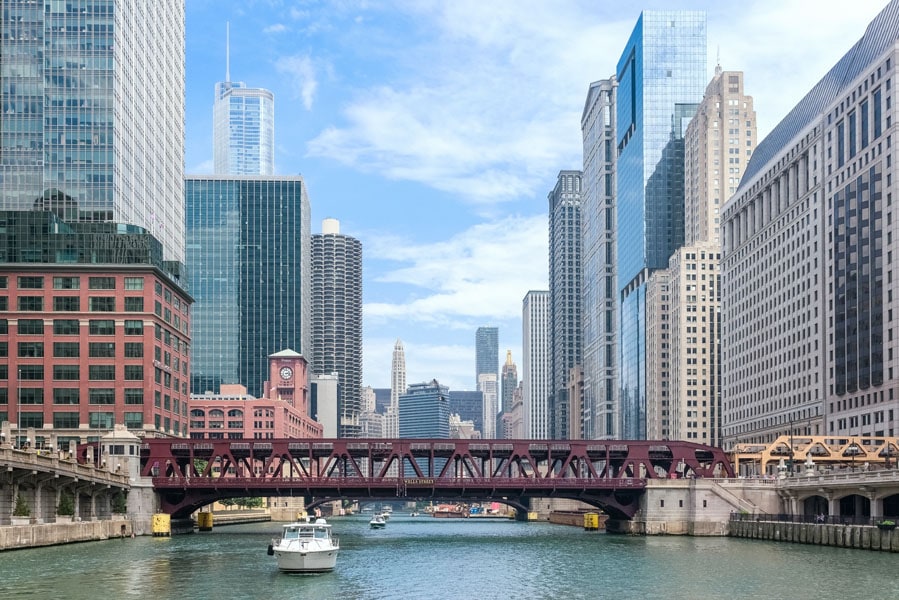 Attractions
Chicago is known for many reasons and entertainment is a large part of the attraction. The city is full of public art, amazing places, and unforgettable events. Here is a list of some of the most famous hot spots in the city:
Navy Pier – is a 3,300-foot-long pier resting on Lake Michigan is in the neighborhood Streeterville. It features many different family attractions, parks and gardens, shops, restaurants, and facilities. It's one of the top tourist destinations in the Midwest and brings in around 2,000,000 people each year.
Shedd Aquarium – This great aquarium was at one point the largest indoor facility in the world and currently holds over 30,000 animals. It's one of the most popular stops in the city as it's located along the lake and has similar structures surrounding it (like the Alder Planetarium and Field Museum of Natural History). The Shedd Aquarium is also a historic landmark.
Art Institute of Chicago – Founded in 1879 and located within Grant Park, it's one of the largest and oldest art museums in the United States. It includes works from famous artists like Pablo Picasso, George Seurat, and Grant Wood. The museum is home to almost 300,000 works of art and has special rotating exhibitions from guest artists.
Millennium Park – Completed in July of 2004 and located directly next to the Art Institute, Millennium Park spans over 24.5 acres of Chicago. It was intended to be completed by 2000, in time for the millennium, but the city had some setbacks. It's one of the most visited places in the United States and is home to the famous Cloud Gate (or 'The Bean') and Jay Pritzker Pavilion. The pavilion holds over 10,000 people and hosts free concerts and activities.
Lollapalooza – This outdoor concert held in Grant Park takes place every year and is known as one of the biggest music festivals in the world. Created by Perry Farrell in 1991 (the lead vocalist of the band Jane's Addiction) it's now a four-day event featuring over 100 bands that offer music of all kinds. Up to 400,000 people from all over the world attend to see some of the biggest names in music. While some people are disappointed about how Lollapalooza is no longer a place for new bands to be discovered, this event is definitely worth your time.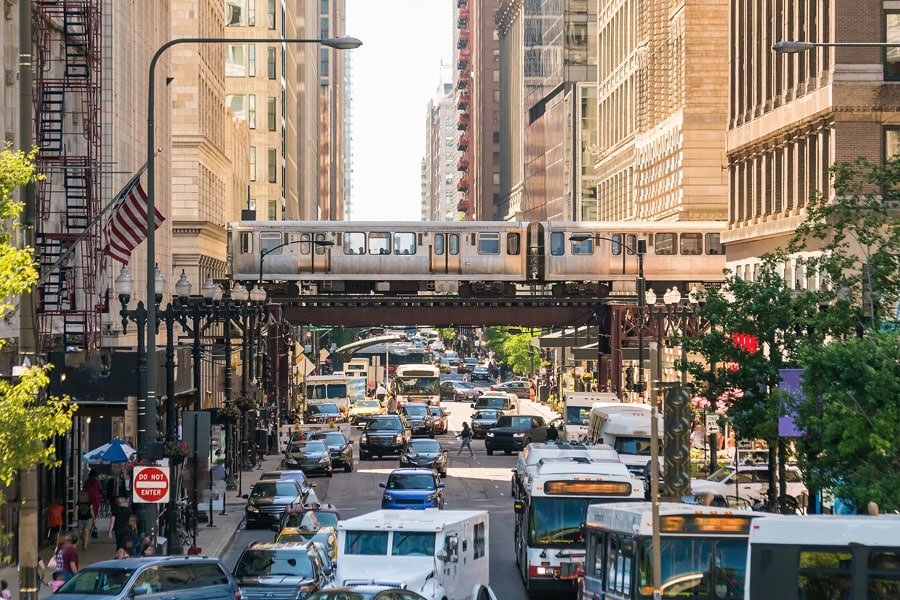 Best Places to Eat
If you love food, Chicago offers many unique and cultural options that are of the highest quality. While the restaurants below might be more expensive, they are worth exploring at least once while you are in the city.
Oriole – This two Michelin star restaurant is located in the West Loop and is ran by Executive Chef and Owner Noah Sandoval. There is only room for 28 people at any given time and the menu costs $215 per person. If you are lucky enough to reserve a table, make sure you don't miss it!
Alinea – They only allow tables to be purchased in parties of two or four but offer a table for one to a single lucky customer who can get it reserved. Alinea is the only restaurant in Chicago that has received a rating of three Michelin stars (the highest rating). Depending on where you sit, this one-of-a-kind dining experience could cost up to $395 a person. While very expensive, eating here once is worth it.
Boka – This restaurant has been open for the past 15 years and has become well known in Lincoln Park. Operated by Chef Lee Wolen and offering seasonal American food, this restaurant has received seven Michelin Stars over the years. This eatery is much cheaper than the others and designs the menu for guests of all ages.
If sit down places aren't for you, Chicago is filled with food trucks and street food that will hit the spot.
Every neighborhood will come with culture and a taste to represent it.
Sports
Chicago is home to many different professional teams and if you're a fan of sports, you're going to have to choose a side. You'll have to root for either the Chicago Cubs or White Sox – and you can't say both. Luckily, you won't have to be biased with football, hockey, and basketball, with the Bears, Hawks, and Bulls all bringing the action to the city. Each stadium offers different surrounding attractions. If you're interested in playing sports, there are many club teams for all sports that you can get involved in.
Education
If you are moving the whole family or are just looking to continue your education, Chicago has many public and private options for learning. From preschool to master's programs, you should be able to find what you're looking for.
Living in downtown Chicago comes with many perks and there will always be an endless selection of dining, cultures, transportation, housing, entertainment, and opportunity. If you are worried about the cost of living in Chicago, check out this article here (it's more affordable than you think).