30 Things You Need to Know Before Moving to Chicago
January 4, 2021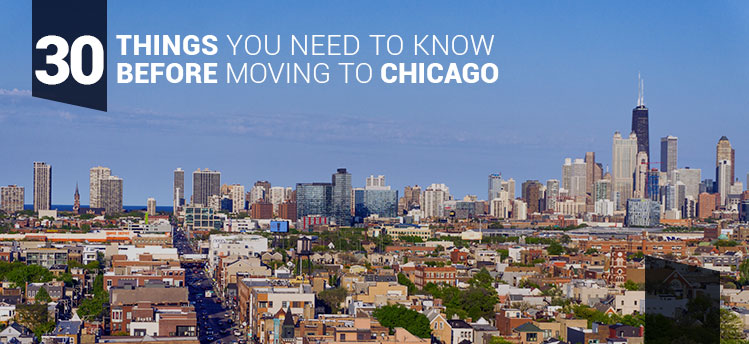 Thinking about moving to Chicago?
You can't go wrong with the Windy City when it comes to some of the best living in the world. The city of Chicago may be 178 years old, but there's no stopping the beating heart that is the charm this town possesses.
After all, there's plenty of good reasons to move to Chicago: more businesses are coming back to Chicago, diversity plays an integral part of life here, some of the best food in the country, and year-round festivals to enjoy.
All of that sounds awesome, but that's what everyone says about Chicago.
What are some things you should know if you're not familiar with the city?
There is plenty to know about Chicago before you move here. In truth, you could spend days learning about all of the interesting facts that make up the city of Chicago, but here are the 30 most essential things you should know before you move here.
1) Winter in Chicago is brutal.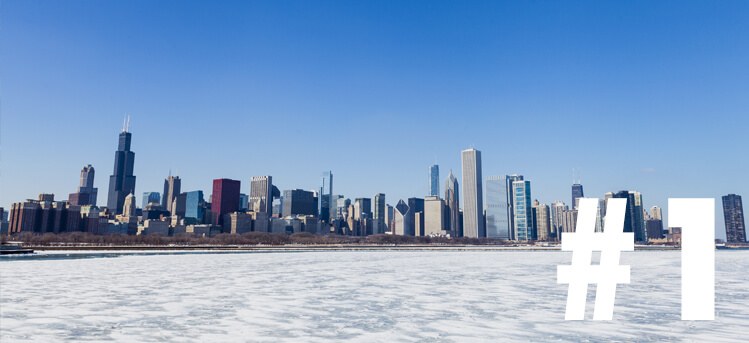 2) No seriously: a Chicago winter will knock the snot out of you.
3) No one who lives in Chicago actually calls it "Chi-town."
4) The four stars on the Chicago flag represent Fort Dearborn, The Great Chicago Fire, the 1893 World's Columbian Exposition, and the 1933 Century of Progress Exhibition.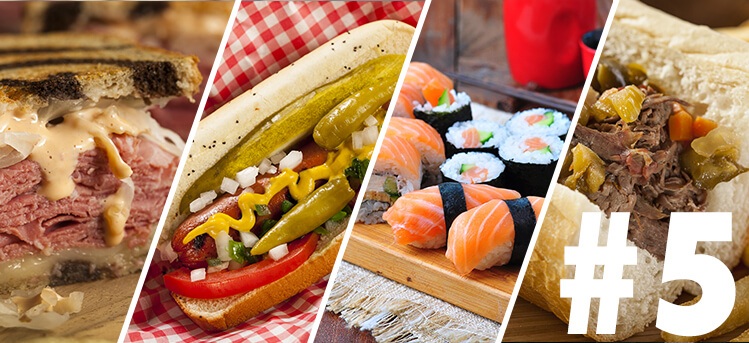 5) There's more to food in Chicago than deep-dish pizza: there's Italian beef, corned beef, pierogi, sushi, etc.
6) There are food options outside of the Loop. Many of them are cheap, generously portioned, and addictively delicious.
7) A Chicago-style hot dog is made of beef. It is either steamed or boiled in water. It is served on a poppy seed bun with yellow mustard, chopped white onions, bright green sweet pickle relish, a dill pickle spear, tomato slices/wedges, pickled sport peppers, and a touch of celery salt.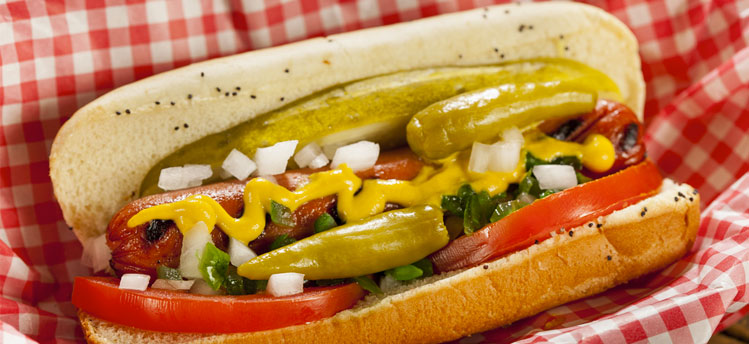 8) The River Tours are nice, but if you want a quieter way to enjoy the architecture along the river then the Water Taxi is the way to go. An All-Day Pass costs $8 and is takes you from Navy Pier all the way to Chinatown and back.
9) The major events in Chicago are the Pride Parade, the Crosstown Classic, the Taste of Chicago, the St. Patrick's Day Parade, Lollapalooza, and the Chicago Air & Water Show: Learn what days these are on so you can save yourself from a traffic and/or CTA headache.
10) Living in Chicago will teach you how to parallel park in the smallest possible spot and how to drive in the snow.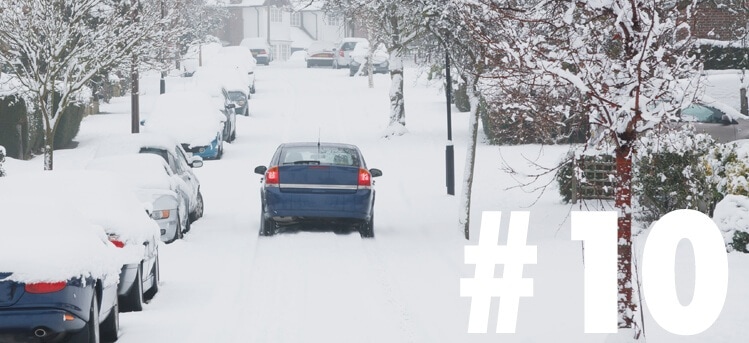 11) The West Loop smells like chocolate because of the Blommer Chocolate Company at Milwaukee & Kinzie. Yes, it will make you hungry.
12) State Street divides the streets into east and west. Madison Street divides the streets into north and south.
13) There is always music playing somewhere in Chicago. Chicago is home to jazz, blues, rock, and classical musicians who can be heard at many of the city's music venues. Go and see them.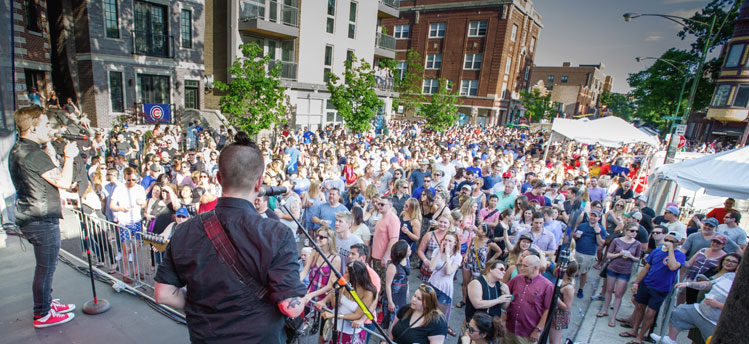 14) There's always a show to see in Chicago. Broadway in Chicago, the Steppenwolf Theater, The Second City, and others are home to some of the best theater performances in the nation.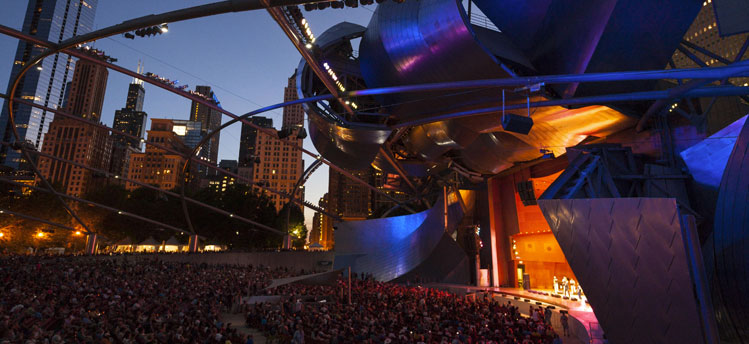 15) Summers in Chicago are hot & humid. Don't count on the buildings in the Loop protecting you from sunburn. Carry sunscreen with you.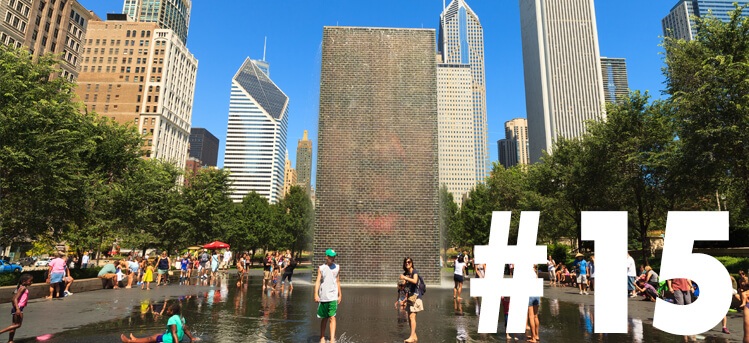 16) Riding the CTA rail lines is referred to as "Riding the El (Elevated)." The CTA is made up of the Red, Blue, Brown, Green, Orange, Purple, Pink, and Yellow Lines. Riding the El is one of the best ways to get around the city quickly and cheaply.
17) The Chicago River is either bright green or faded green. It may look nice, but don't try swimming in it.
18) The major expressways into/out of the Loop are the Dan Ryan, the Eisenhower, and the Kennedy. There is always construction happening on them.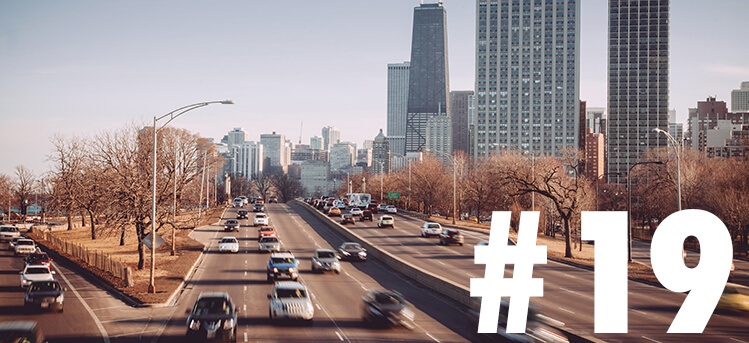 19) "Taking LSD" in Chicago means using Lake Shore Drive to get somewhere.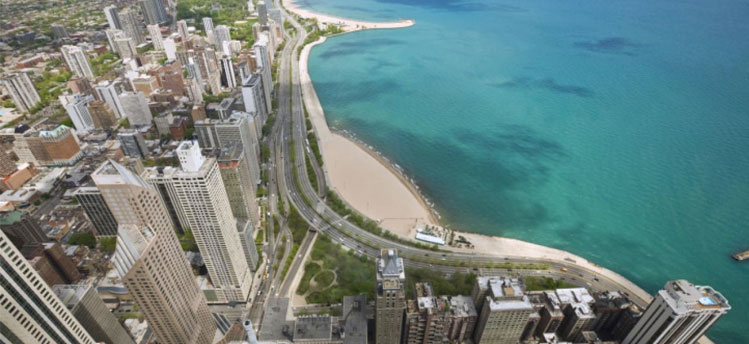 20) You are required by law to own at least one shirt emblazoned with one of Chicago's professional teams.
21) Chicago softball is played with a 16-inch softball and usually without a glove (have to build up those callouses on the hand!).
22) Everyone in Chicago has an "I hung out with [insert celebrity here]" story. 93% of them are lies, but listen to the story anyway. You won't be bored.
23) Chicago public schools do not close unless there is more than 12" of snow on the ground or a Teachers' Union Strike.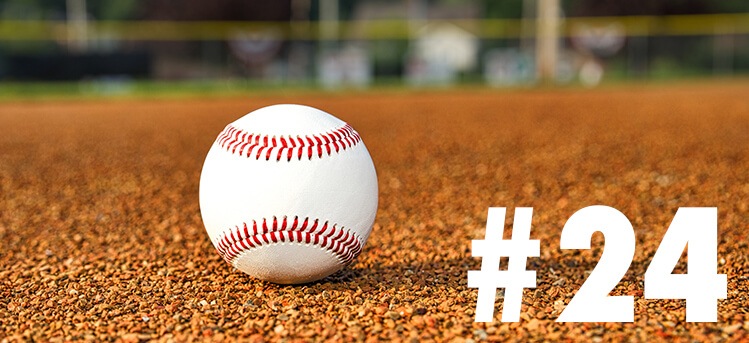 24) You'll either be a White Sox fan, a Cubs fan, or maintain being a fan of your previous baseball team.
25) One does not simply "get elected Mayor of Chicago."
26) Sunday brunch in The Signature Room (95th Floor) of the John Hancock building is a must.
27) We still call it the Sears Tower.
28) People who claim to be from Chicago but are actually from the suburbs are easily identified: They do not reply with a side (i.e. North Side, South Side, West Side).
29) Before you buy a house, ask how much water the house takes on when it rains. The whole city is built on top of marshland.
30) From late spring to early fall there's a block party every weekend in Chicago. Be prepared to be invited to a lot of them.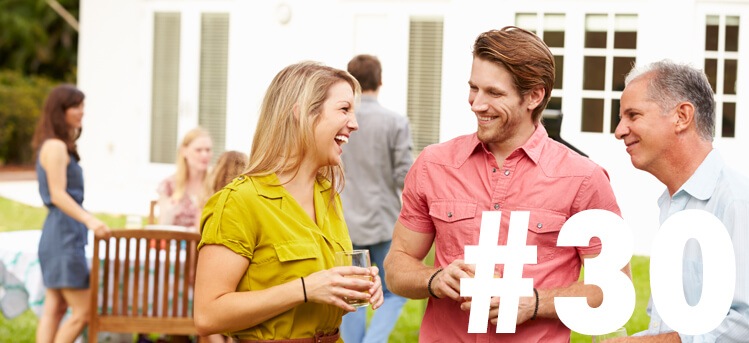 Chicago is home to a rich history and a diverse population hailing from every nation on earth. It's a friendly town that's always happy to welcome someone new with open arms and a slice of pizza.
If there's one thing about Chicago that never changes, it's this. You'll never be bored and you'll always miss it when you're away.