Neighborhood Loans Named One of the Best Places to Work
March 21, 2016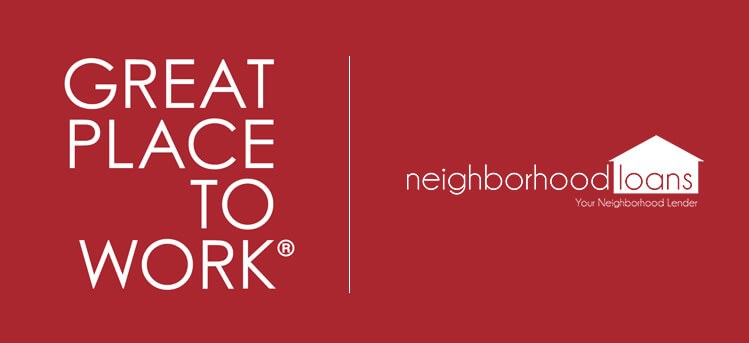 Neighborhood Loans has recently been named one of the best places to work according to Great Place to Work, a global authority on workplace satisfaction with proven research methodologies.
We could not be happier to receive this recognition, which is why we are happy to share the findings of the Great Place to Work survey.
Why We Are So Excited to Be Recognized by Great Place to Work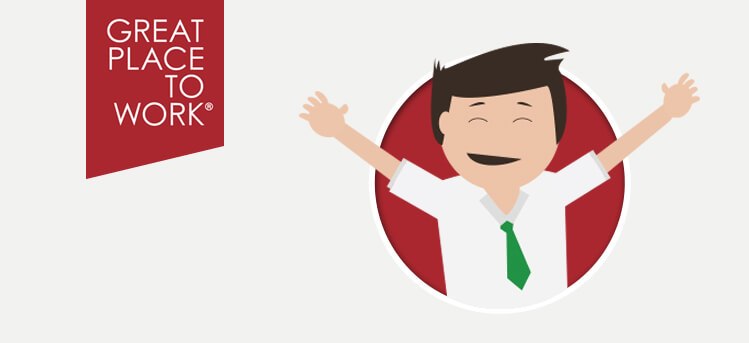 In any industry, companies strive to show customers that their products and business are a cut above the rest. While this is all well and good, it is often the way a business treats its team that is a more accurate measure of a company's quality.
Great Place to Work is the global authority on the way employees view working at their company. Not only does this help potential employees assess where to look for work, it also provides a benchmark to measure a company's quality according to that company's very own workforce.
In effect, Great Place to Work surveys a wide range of employees to get to the heartbeat of the company culture. Great Place to Work uses research methods that ensure a 95% confidence level. This figure indicates that if our team was surveyed an additional 100 times, Great Place to Work would receive the same results 95 times.
25 years of global researching expertise backs the proven methodology of Great Place to Work, which is why we could not be happier with our results.
Our Exemplary Survey Results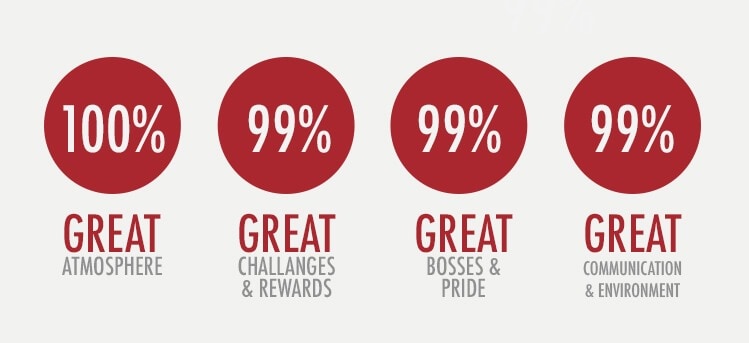 We received a truly stellar overall rating that found 99% of our team believe their workplace is great.
More detailed findings show that:
100% of our team believes our workplace has a great atmosphere
99% believe we offer great challenges and rewards
99% also believe we have great bosses and that our company takes great pride in our work
99% believe Neighborhood Loans operates with great communication and a great working environment
And more
With a 99% rating, we are thrilled that our honest, ethical management and leadership is readily apparent to our team. We are proud of the company culture we build upon every day, and we know our team continuously contributes to our unique and welcoming work environment.
While Neighborhood Loans offers a welcoming and thriving work environment for our team, that is only one piece of what sets Neighborhood Loans apart.
What Neighborhood Loans Offers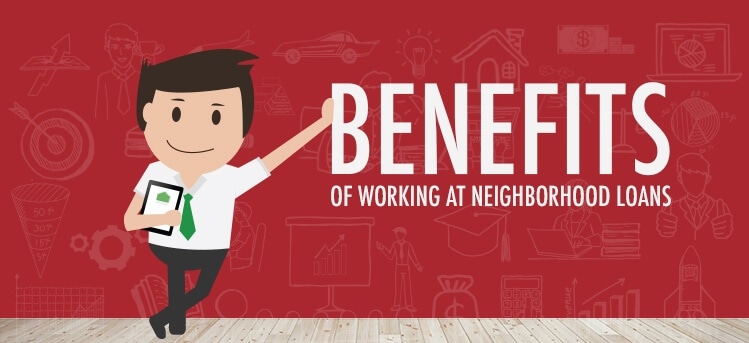 To learn more about what makes us different, you can start with our perks and programs. We routinely provide Free Lunch Fridays, appreciation parties and lunch and learn events for our team. This is our way of saying thank you to every member of our team and rewarding their contributions at Neighborhood Loans.
We extend our gratitude to the local community as well, and we are grateful to say our local community embraces our
Neighborhood Loans Gives Back Program. We match the charitable giving of the team to ensure we match their charitable
contributions and commitments.
Finally, we also offer the following benefits and compensation programs:
Great healthcare plans
401(k) plans, pre-tax savings accounts, long-term care insurance and health insurance for retirees
Free perks on a regular basis (drinks, breakfast food, snacks and more)
Personal travel service, on-site package/mailing service, banking and subsidized public transportation
2 weeks unpaid sabbatical after 2 years
Generous maternity and paternity leave policies
Effective work-life balance programs
Community involvement and philanthropy
A commitment to a diverse and talented workforce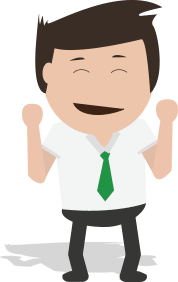 Did you enjoy this article?
There's more where that came from!
We hate spam just as much as you do. We promise we will only send content worth your time!