Neighborhood Loans Recognized as One of Inc.'s Best Workplaces of 2020.
May 7, 2020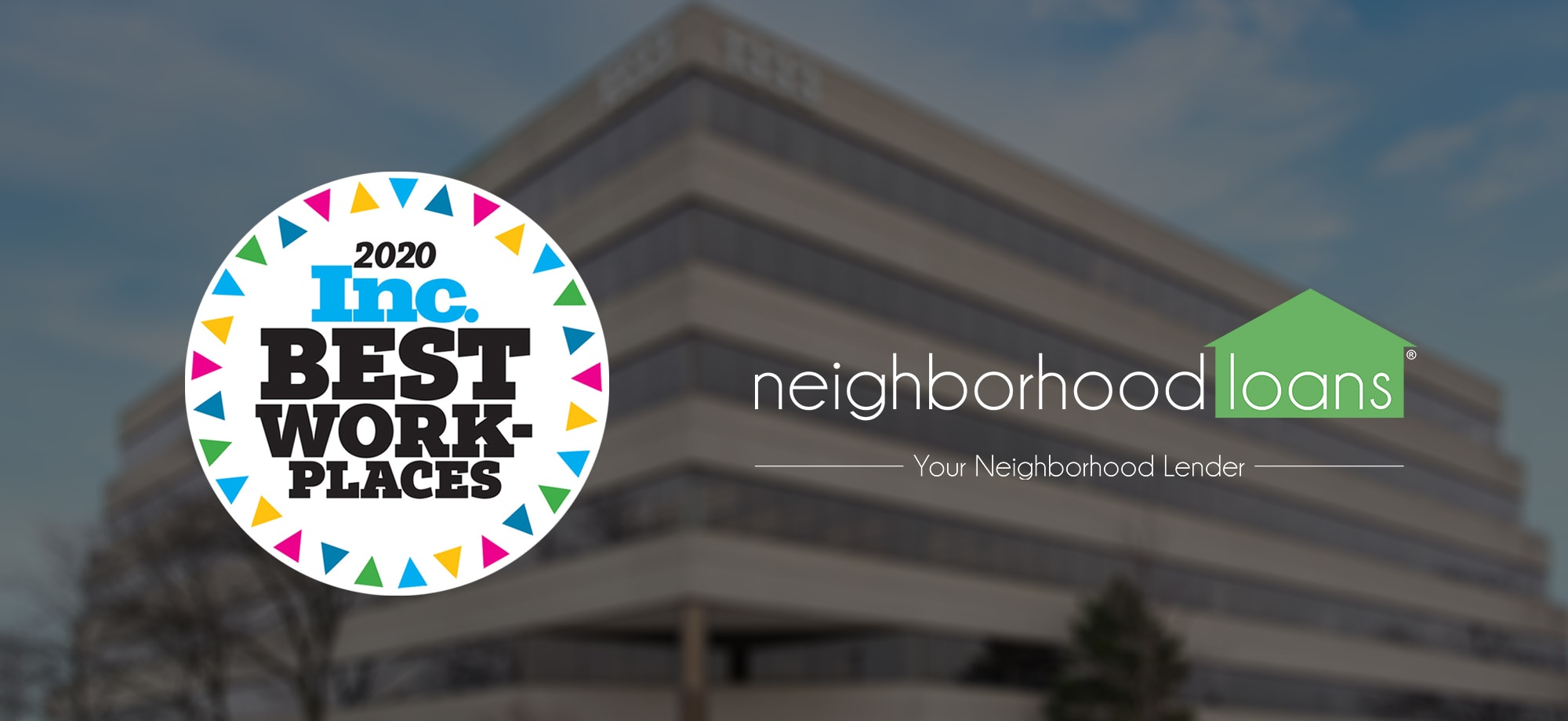 Neighborhood Loans is pleased to announce that we have been selected as one of Inc.'s Best Workplaces of 2020. The list is the result of a wide-ranging and comprehensive measurement of private American companies that have created exceptional workplaces through vibrant cultures, deep employee engagement, and stellar benefits.
Out of the 3,000 submissions, we were one of the 395 finalists. Each nominated company took part in an employee survey, conducted by Quantum Workplace, on topics including trust, management effectiveness, perks, and confidence in the future. Inc. analyzed and audited that data and concluded that this year, 73.5 percent of surveyed employees were engaged by their work. The strongest engagement scores came from companies that prioritize the most human elements of work. These companies are leading the way in employee recognition, performance management, and diversity.
"I believe that Neighborhood Loans has become a fantastic place to grow your career because we value and support every individual that's a part of our team. We provide the resources our employees need to be successful in every aspect of their job. During these difficult times, we are still seeing fantastic results thanks to our great foundation." – Reno Manuele, President.
We cannot thank our amazing team enough for the countless amount of time and effort they put in every day. Neighborhood Loans is grateful for everything you do.