Reno Manuele – 40 Under 40 Most Influential Mortgage Professionals
December 30, 2015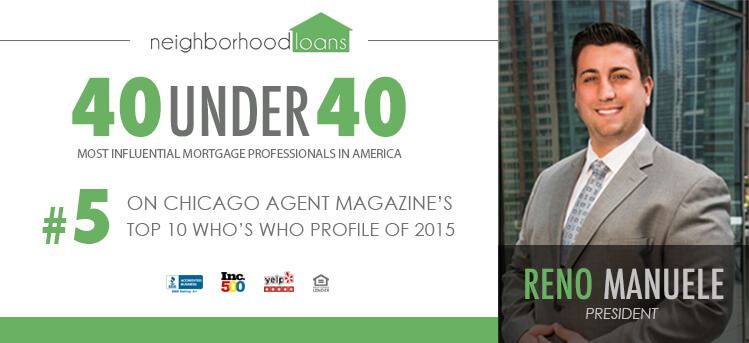 Congratulations to Reno Manuele for once again being named one of the 40 Most Influential Mortgage Professionals Under 40!
This marks the fourth consecutive year that Reno has made National Mortgage Professional Magazine's list of the top 40 mortgage professionals who are making an impact on the mortgage industry.
Reno has also been given the distinction of taking the #5 slot on Chicago Agent Magazine's Top 10 Who's Who Profiles of 2015. This puts Reno in the company of some of Chicago's most notable mortgage professionals.
These are massive honors for Reno as well as for Neighborhood Loans!
Neighborhood Loans is climbing the ranks of the nation's top mortgage lenders thanks to all of the hard work and effort that all of us are putting into our everyday interaction with clients and real estate agents.
Reno has put in countless hours of work to help ensure that Neighborhood Loans is a brand that commands recognition and admiration throughout the mortgage and real estate markets. As Reno says of the future, "I'm looking forward to what's coming up in 2016 and how we can continue to bring new ideas and innovations into the mortgage industry."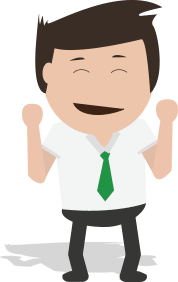 Did you enjoy this article?
There's more where that came from!
We hate spam just as much as you do. We promise we will only send content worth your time!