The Ultimate Chicago Bucket List: Things You NEED To Do This Holiday Season
November 8, 2017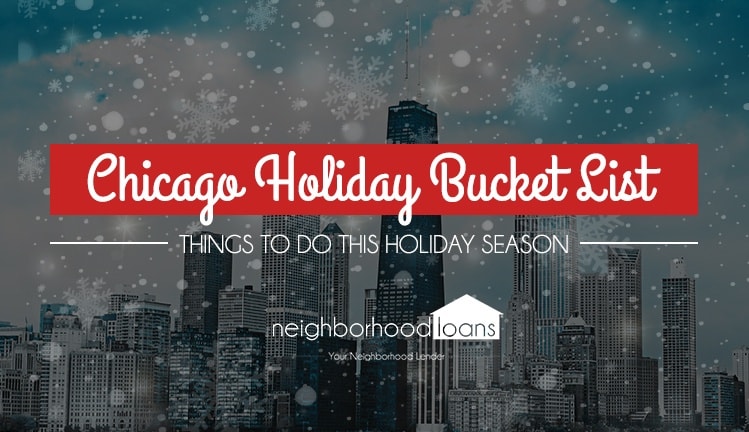 The holiday season is quickly approaching.
People are saving up money, secretly buying presents and hiding them in shoeboxes as a tricky decoy.
'Tis the season of giving.
Once you have completed your extensive list and shopped until you've dropped, what to do with all this extra time?
Don't worry, if Chicago is within your reach, we know exactly what you should do.
After all, it is the perfect place to spend the holidays!
Not only does it make shopping easy (and dangerous) with every department store imaginable available right on the Magnificent Mile, there are tons of things to do!
Wondering what holiday-filled activities Chicagoans have come to know and love?
Take a trip to the windy city and find out why Chicago is the place to spend the best time of the year.
State Street Holiday Windows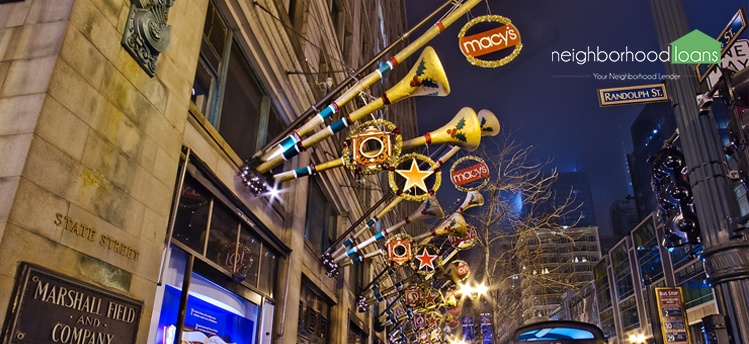 For the past 49 years, Macy's on State Street (formally known as Marshall Field's) presents a holiday themed display in their windows.
Each year, the theme changes, keeping people on their toes and bringing the holiday spirit to life.
Macy's turns on the holiday charm in early November through early January.
Holiday themed window displays first started in New York in 1870. This created a highly anticipated winter tradition which sparked retail stores around the country to follow their lead.
This year, Macy's presents the theme, "Reasons to Believe", which honors all the things we should be fortunate to have this holiday season, such as family traditions, spirit of Santa, togetherness, giving, love and magic of the season.
Christmas Around the World & Holiday Lights at the Museum of Science and Industry
Chicago's Museum of Science and Industry is one of the city's greatest treasures, which showcases historical pieces of architecture, fossils and exhibits.
Each year since 1942, the museum has decorated its halls and exhibit rooms to spread the holiday cheer, which is known as Christmas Around the World.
The exhibits are filled with Christmas trees which are covered with decorations inspired by a variety of cultures from around the world.
These smaller, cultural trees surround a 45-foot tree that is lit with over 30,000 lights.
To make this event even more jolly, artificial snow falls in the museum's rotunda every 30 minutes.
ZooLights at Lincoln Park Zoo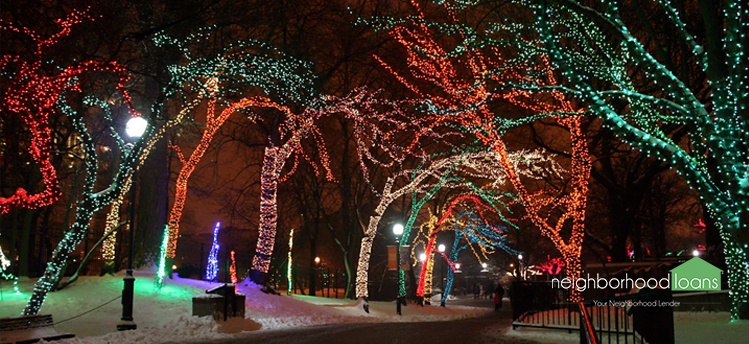 Chicago's Lincoln Park Zoo features some of the best animal exhibits in the country.
The zoo is highly recognized for its exotic animals and fancy displays.
And their popularity only increases during the holiday season.
In late November, the opening night of ZooLights is premiered by flipping on a switch and watching the entire park light up.
Steams of lights are hung on trees that twinkle in the sky as you walk from exhibit to exhibit.
The bright and colorful lights remain lit daily throughout the holiday season until early January.
To top it all off, this cheerful experience is free to the public!
Navy Pier Winter WonderFest
As one of Chicago's most visited tourist attractions, it is clear why they have one of the best holiday-themed extravaganzas.
Navy Pier hosts its annual Winter WonderFest that offers visitors a wide range of activities, such as ice skating, winter mini-golf, snow tubing, riding in the 50-foot-high indoor Ferris wheel or 24 other rides to choose from.
The festival also offers a section to display holiday décor, which uses over 25,000 ornaments and covers nearly 500 trees.
Experience the ultimate indoor playground that keeps the cold out and brings the fun in!
This wonderland is presented to you by Fifth Third Bank and runs from early December to early January.
Macy's Great Tree
This November will mark the 110th year of Macy's Great Tree Lighting ceremony.
The Great Tree has stood as the centerpiece for the holiday season for over a century.
The 45-foot Great Tree is professionally decorated with over 2,000 ornaments and 6,000 bright lights, which proudly stands on the seventh floor of Macy's in the Walnut Room.
And this year, musical artist, Jordan Smith, will help celebrate the lighting of the Great Tree.
Each passing year, the Great Tree is showcased in the Walnut Room, which opened in 1907 as a popular dining spot that was originally known as the South Tea Room.
The restaurant was nicknamed the Walnut Room when frequent visitors realized the room's beautiful Circassian Walnut paneling. The name officially changed in 1937 as the Walnut Room.
From November through December, families are rushing to Macy's to grab a table near the Great Tree to feel the holiday spirit all around them.
Be sure to make a reservation so you are guaranteed prime seating and an exceptional dining experience.
Ice Skating at Millennium Park or Maggie Daley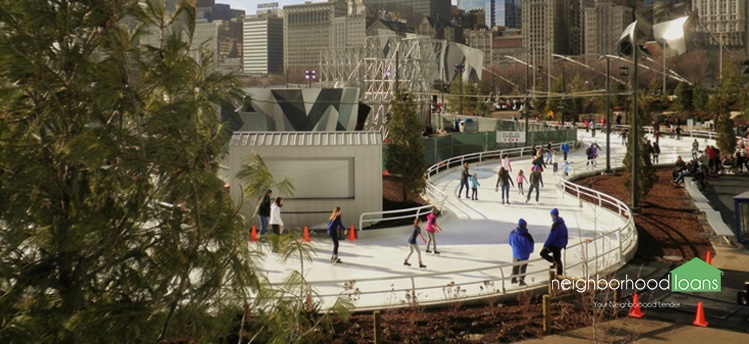 What happens to water when the temperature drops below 32 degrees Fahrenheit?
If you passed 3rd grade science, you know that water freezes.
Without a doubt, one of the best winter activities is to go outdoor ice skating.
And what better place to skate a few laps around the rink than downtown Chicago?
Not only do you get to skate and enjoy the city skyline, but you have two rinks to choose from to soak in Chicago's greatness.
Millennium Park flips the outdoor terrace into the McCormick Tribune Ice Rink. The rink is open daily from mid-November to March and admission is free if you bring your own pair of skates or you can rent a pair for a small price.
If it is too crowded near da Bean, try walking over to Maggie Daley Park and take on the Skating Ribbon.
The Skating Ribbon opens up a unique skating experience where participants can follow a figure 8 layout and skate twice as much compared to a traditional rink.
Maggie Daley's admission is free as well, or you can rent skates for $12 or $14, depending on the day.
Christkindlmarket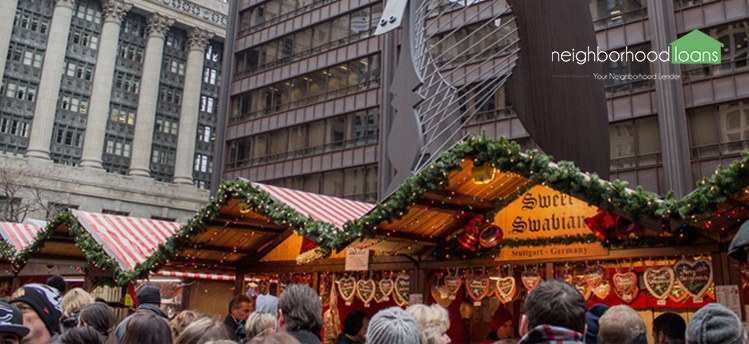 Every year, the Daley Plaza in Chicago's Loop hosts a German-inspired outdoor market, known as the Christkindlmarket.
This Christmas festivity features German foods, drinks, shopping and entertainment for the public to take advantage of.
Several tents are set up on the plaza and offers a wide variety of German goodies such as glass ornaments, nutcrackers, bratwursts, strudel and mulled wine served in a mug shaped like a boot.
Traditionally, the market opens the Friday before Thanksgiving and remains open until Christmas Eve. The market runs daily from 11am to 8 or 9pm, depending on the day.
Be sure to bundle up before heading downtown because you will not want to leave without finding the perfect nutcracker.
Chicago Bulls or Blackhawks Game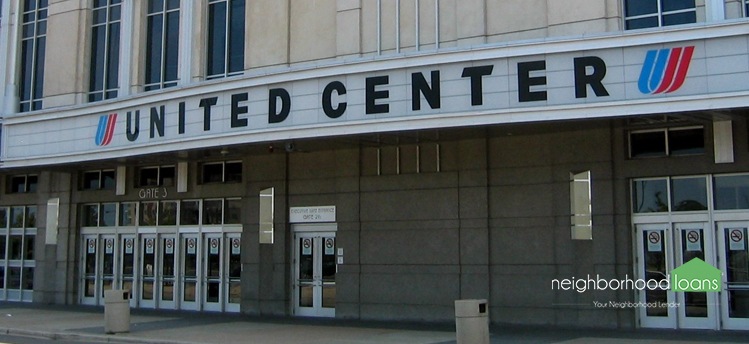 The United Center, home of the legendary Chicago Bulls and Blackhawks.
The winter season is a busy time for the Madhouse on Madison because of jam-packed, back to back schedules.
Since the United Center is hosting a basketball or hockey game almost every day, there is always a chance to grab a seat and cheer on some of the best teams in the Midwest.
If you are planning on attending a game, you better warm up your vocal cords because things are about to get LOUD.
The United Center was nicknamed Madhouse on Madison back in the 1970's because the stadium would shake due to the roaring and chanting from loyal fans.
Since then, Chicago is known for its loud and infectious atmosphere.
After all, it's not called Madhouse on Madison for nothing.
Check out the Bulls and Hawks schedule to see if you can catch a game!
Attend a Broadway Show at the Ford Oriental or Cadillac Theater
Attending a Broadway show in Chicago is an unforgettable experience and will expose you to a diverse perspective.
It holds the best seats in Chicago and is known for showcasing classic Broadway productions, such as the Hamilton, Les Misérables, School of Rock, Wicked, Love Never Dies and plenty more.
Whether you are with your significant other or with a group of people, stopping at the Fold Oriental or Cadillac Theater for a Broadway show will leave you speechless.
Or a Holiday Performance at the Chicago Theater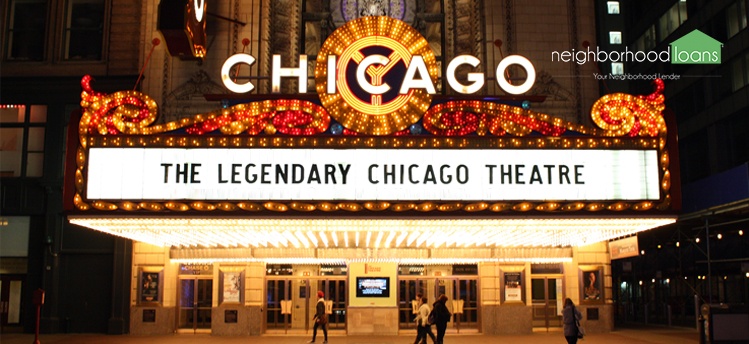 If you can't score some Broadway tickets, you can always see a holiday performance at the Chicago Theater.
Originally known as the Balaban and Katz Chicago Theater, is known for their wide variety of entertainment, such as comedy acts, magic shows and musical performances.
The auditorium is beautifully detailed with murals, chandeliers and cultural decorations.
Many people come to the Chicago Theater to see top of the line performances and experience a lively and authentic atmosphere.
Go to an Ugly Sweater Party or Bar Crawl
Is the holiday season really complete if you don't go to an ugly sweater party or bar crawl?
It is only one of the biggest fashion crazes where it is socially acceptable to wear an unattractive sweater that clashes, shines or has a giant tree, snowflake or Santa's face right on the front.
Not only is it an excuse to wear your grandma's tacky sweater she got for you, it is a reason to gather together and enjoy each other's company, in style, of course.
Big cities, like Chicago, also like to make the most out of this fashion trend by encouraging people to wear it on a night out.
Many bars throughout Chicago host a night that offers drink specials for participants wearing a hideous holiday sweater.
If you have an ugly sweater party coming up and actually don't have anything to wear, thrift shop or browse online for the ugliest apparel.
Ride in a Horse Drawn Carriage Throughout the City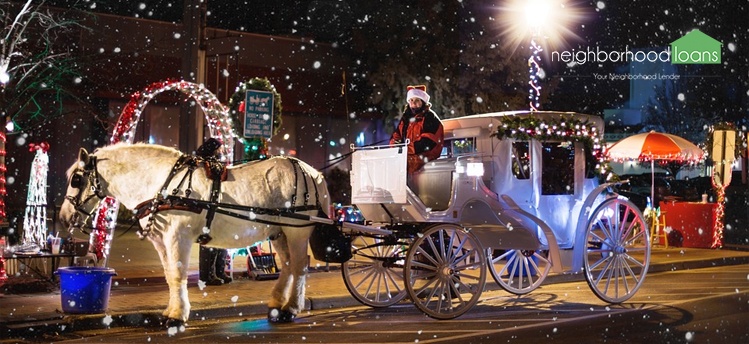 'Tis the perfect opportunity to bring this iconic fairytale moment to life.
Horse drawn-carriages have been a Chicago tradition people love to experience while visiting Chicago from a different set of wheels.
Since 1980, The Chicago Horse and Carriage service has been operating, training and driving horses throughout the city.
To keep the horses and riders safe, the company has implemented specific hours of operation and weather conditions to be met before accepting rides.
For example, the company will not run if: temperatures are above 89 degrees, air temperatures are 15 degrees or below, or under extreme weather conditions.
If you want to live out your Cinderella fantasy, this company can help make your dreams become reality.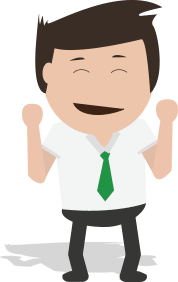 Did you enjoy this article?
There's more where that came from!
We hate spam just as much as you do. We promise we will only send content worth your time!