What You Need to Know Before You Apply for a Mortgage
February 7, 2018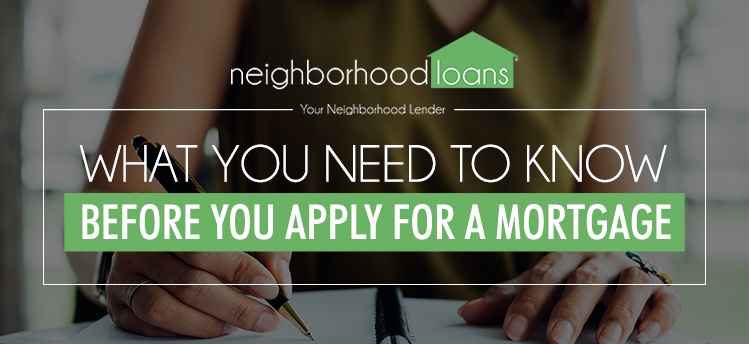 Just like when you were a kid shopping for a bike (or more like your parents), some research needed to be done and some questions needed to be answered, such as:
How often will I ride the bike?
What kind of bike is best for me?
How much can I afford?
Where can I get the best deal?
And just like a mortgage loan, you will have to ask yourself somewhat similar questions, like:
How am I evaluated?
Where can I get the best deal?
Major purchases, like a mortgage loan, are important to understand, frontwards and backwards.
And especially before you apply for one, there are 7 things you need to know:
1. Know your credit score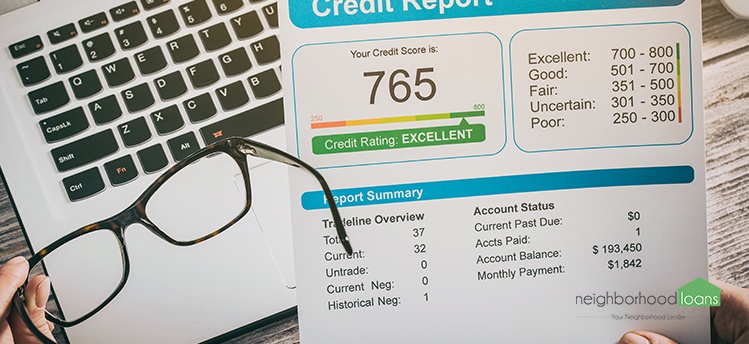 Before you start looking at houses or fill out a mortgage application, you need to know your credit score.
In the United States, majority of lending decisions are based off your credit score. Your credit score is a three-digit number that reflects your credit risk.
In other words, the likelihood you will pay the agreed amount back to the lender.
Mortgage lenders especially refer to your credit score to determine your eligibility for a mortgage loan. Your score will also influence what kind of rate they can offer you.
The better your credit score, the better the loan and interest rate you will receive.
If you want to review your credit score, you can request a report from one of the three major credit bureaus. Once you have the most up to date report, review it carefully to make sure there are no errors that could negatively impact your score. If there are, contact the bureau immediately to resolve those issues as soon as possible.
You are in total control of your credit score. If your credit score is not as strong as you want it to be, there are ways to improve it. For example:
Pay off any outstanding debts
Sign up for automatic payments
Create a payment plan for monthly debt payments
By implementing these financial strategies into your life, you can easily improve your credit score.
2. Know how much you can afford
Determining how much house you can afford can give you a realistic idea of what you can financially handle.
And having this limit in mind before you apply for a mortgage can make your homebuying experience much easier.
How much house you can afford typically implies the following:
Monthly mortgage payments
Property taxes
Homeowner's insurance
Utilities
Maintenance
And more
Buying a home will most likely be the biggest purchase and investment in your life. Which is why it is important to consider all financial aspects of owning a home.
Not to mention, your down payment, closing costs and attorney fees will need to be factored into the overall expense as well.
If you need extra help, consider talking to an accountant advisor or expert and they can appropriately evaluate your financial decision.
3. Know what type of mortgage you want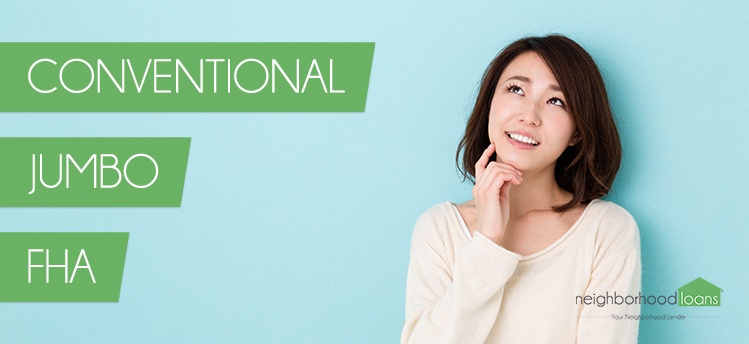 Mortgage lenders offer a variety of mortgage loans for future homeowners to take advantage of.
You will need to do your homework and research the different types of mortgage options and figure out which one will suit you best.
For example, there are 30-year fixed interest rate mortgages, which are ideal for homeowners that plan on living in the house for a long period of time.
Or, there are 15-year fixed interest rate mortgages, which are appealing for homeowners who want to pay off their mortgage loan faster.
Depending on your financial and personal situation, you can choose a mortgage that aligns with you. You don't want to choose a mortgage term that places you in a financial rut. Carefully decide on a mortgage that you can comfortably handle.
4. Know what loan programs are available
Mortgage lenders also offer special loan programs to those who qualify.
Government Sponsored Entities (GSEs) offer specific loan programs to prospective homeowners that meet their requirements.
For example, the Federal Housing Administration (FHA) allows borrowers to put down as little as 3.5% for single and multifamily homes throughout the United States.
Or, The U.S. Department of Agriculture (USDA) offers financial assistance to those who live in rural areas and issues low interest rates.
As you can see, there is a wide range of options for upcoming homeowners to choose from. And all require different qualifications, down payments and minimum credit scores.
Before you apply for a mortgage loan, research what kind of programs you may be eligible for, (especially first-time homebuyers!) This can give you a better idea of how to budget for your future home.
5. Known which lender will offer you the best deal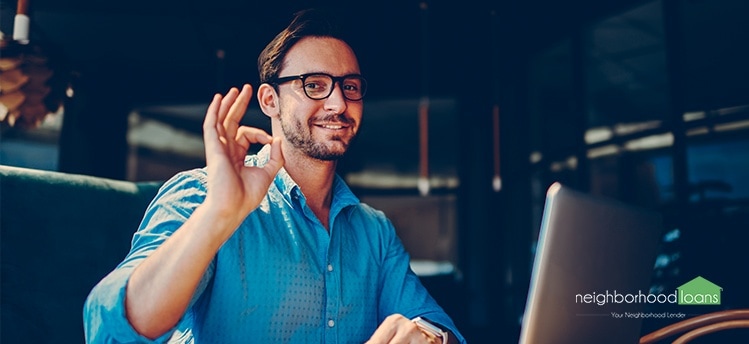 Before you fill out an application, you will need to shop around to see where you will get the best deal.
Mortgage loans, rates and terms differ from lender to lender. So, you will need to research on where you can get the lowest rate and most desirable loan.
Be straightforward and remember to ask important questions, such as:
What do closing costs look like?
Are there any other additional fees?
What is the lowest interest rate you can offer?
Are you offering any special discounts or incentives?
Once you have this information, you can strategically compare lenders to see where you should do business.
The bottom line: shopping around before you fill out any random application will help you get the best deal on your mortgage loan.
6. Know your debt-to-income ratio
Your debt-to-income (DTI) ratio is a calculation that shows the amount of your monthly income that is directed toward your debt payments.
This ratio shows mortgage lenders, and you, how you will be able to manage monthly expenses, such as mortgage payments.
You can calculate your DTI ratio by dividing all your monthly debt payments by your gross monthly income. These debt payments usually include the following:
Auto loans
Credit card debt
Student loans
Personal loans
Your gross monthly income is your monthly pay before taxes and other deductions like health insurance are taken out.
For example, let's say that you earn $2,900 per month. Your auto loan payment is $300, and your student loan payment is $400.
To calculate your DTI, you will divide the total of your monthly payments ($700) by your gross income ($2,900).
700 / 2900 = .2413. Which equals out to be a DTI of 24 percent.
In this scenario, this is a good DTI ratio. Ideally, lenders prefer to see borrowers with a ratio between 28% to 31% or lower.
If your DTI ratio is higher than 31%, you will need to lower it in order to get approved for a loan. And just like your credit score, there are ways to improve it, for example:
Pay off your debt
Increase your income
Delay borrowing
Put down a larger down payment
In other cases, some loan programs allow a higher DTI ratio as high as 50%. However, there are certain qualifications that need to be met in order to be eligible. For example, lenders could require a specific down payment amount, credit score or amount of money invested into the transaction. You can ask your lender for this information.
Your DTI ratio proves to lenders that you can financially handle your debts because you are earning more than you are owing. By using these strategies, you can lower your DTI ratio.
This calculation influences what kind of rates and terms you will be offered. Keeping your DTI at a desirable level is important so you can obtain a mortgage.
7. Know what is required from you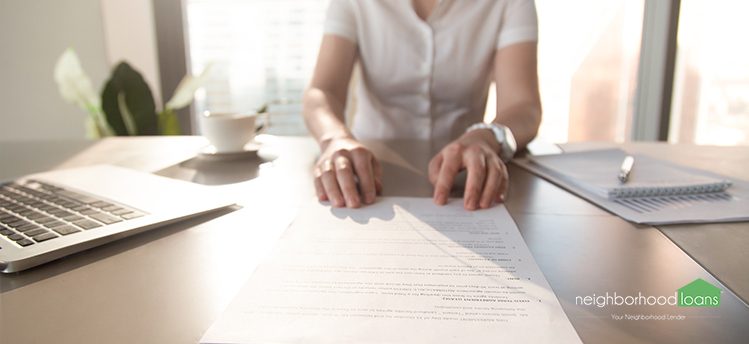 As a potential borrower, your mortgage lender will require specific documentation and personal information from you to accurately evaluate your eligibility.
Before you fill out your mortgage application, here's what you need to bring:
W-2's from the last two years
Two years of tax returns
Copies of stubs from each applicant
Verification of current employer, position and income
Bank statements for two to three months
And more
Mortgage lenders request to see this information, so they can get a better idea of your financial history and stability.
Before you can even begin filling out an application, your lender will require this information to get started.
Takeaway
Financing a mortgage loan is a monumental step in your life. It marks the beginning of a new chapter and creating a space of your own.
It's the American Dream.
And before your American Dream can begin, it all starts with a mortgage application.
Before blindly filling out any mortgage application, remember these 7 things to successfully begin your next journey: the pathway to homeownership.