The Difference Between a Home Appraisal and Home Inspection
December 21, 2021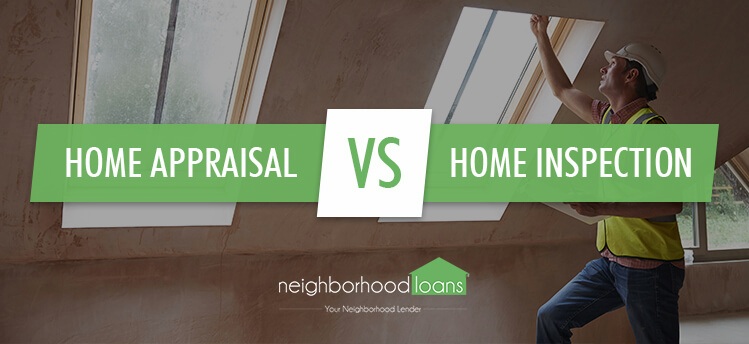 When buying or selling a home, there's a lot that needs to be done.
You need to figure out your finances, plan your next move, start tossing things that don't serve you a purpose anymore, and just about a thousand other things.
Thankfully, you don't have to go through this process alone. There are trained and well knowledgeable professionals to help you with the nitty-gritty, such as pricing, searching, negotiating, or marketing.
As for figuring out the market price of your home, that is determined by an expert. Now, what's that called again? An appra-what?
It's commonly mistaken and believed home appraisals and home inspections are interchangeable. That couldn't be further from the truth.
Home appraisals and home inspections are extremely different. Although they both evaluate the overall condition of your home, what each report concludes is not the same.
When going through the mortgage process, it's important to be educated on terms and aware of what's required from you, whether you are buying or selling.
If you're buying a home and not sure what to expect, check out this article, here.
To help you better understand what each term entails, we've pulled together everything you need to know from the cost, process, and other small details.
What is a Home Appraisal?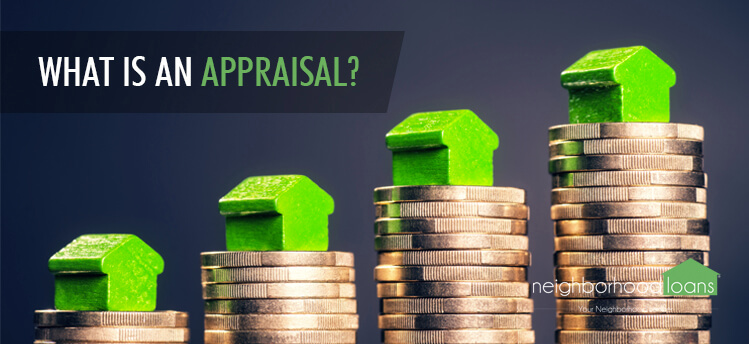 A home appraisal is an unbiased, professional opinion of the value of what a home is worth. Loan officers are required to order an appraisal during the mortgage loan process so there is a credible and objective way to measure the home's market value.
This also ensures that the amount of money requested by the borrower is appropriate.
A licensed appraiser comes to the property and inspects the home. They look at the size, condition, function, and quality.
In addition, they compare the home to surrounding properties in the neighborhood. Recent sales around the area will help the appraiser determine a fair market value.
Appraisals are required for a home loan to protect both the borrower and the lender. This ensures financial safety on both ends. You don't want to purchase an overpriced home or refinance for more than what your home is worth.
The cost of an appraisal varies on the location of the property, and type of home (multi-unit property or single-family home). In certain situations, the cost of an appraisal is covered by your deposit, which also covers fees for third party companies on your behalf.
Did you know appraisals have an expiration date? Their validity lasts for four months (120 days). Appraisals need to be valid through your closing date. If your appraisal expires beforehand, you may be required to provide an updated version.
It is required by law appraisers are selected by a third party so they truly have an unbiased opinion and have no interest in the outcome. The mortgage industry reaches out to an appraisal management company, which then is responsible for choosing a licensed appraiser.
During an appraiser's assessment, they could adjust the value of the home based on the overall condition, as well as the features and amenities it entails. For example, if your home offers high-end work with a view of the lake, it will most likely be priced at a high market value. Appraisers will determine these adjustments and compare surrounding homes to estimate a fair value.
After the home appraisal is complete, by law, neither can the client or the lender contact the appraiser regarding the assessment.
If you have questions or concerns about the outcome of the report, contact your Home Loan Expert.
What is a Home Inspection?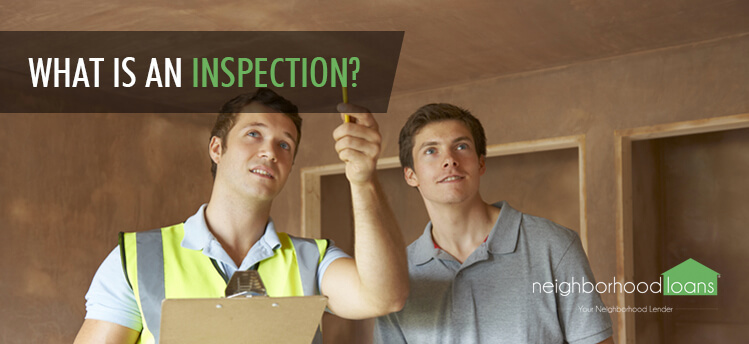 A home inspection is an objective visual examination of the physical structure and functioning of the house from the roof to its base.
Home inspections are highly recommended before purchasing any type of home. These assessments can identify the need for any major repairs or suggestions to keep high-quality maintenance.
A licensed home inspector will observe and analyze the property. They look at a variety of things, such as the following: the heating system, air conditioning, plumbing, electrical systems, roof, attic, basement, and all of the walls, ceilings, floors, windows, and doors.
Home inspections are not required; however, they are highly encouraged by your realtor or other professional representation. These inspections can help highlight and detect current or future problems and allow you to fix the issue before it becomes costlier.
The cost of a home inspection varies on the location of the property, size, and age of the home. Don't let the cost of an inspection determine whether or not you go forward with one. It's best advised to use their expertise to your advantage. Having a professional perspective will provide you a sense of security and knowledge about your home.
If you aren't a professional home inspector, don't try assessing your home on your own. Inspectors are certified and familiar with the logistics of a home, such as the following: construction, proper installation, maintenance, and home safety.
Similarly to a Realtor, if you aren't a licensed professional, it's best to leave this business to the experts. Think you can sell a home on your own? Check out this article on why For Sale By Owner (FSBO) homes are not sold as easily.
Professional home inspectors know how each component is supposed to operate and if they don't meet average standards, they know how to approach the problem. These professionals are also unbiased and nonobjective about the home, so they will give an honest and valid assessment.
Unlike the appraiser, home inspectors can be chosen by you. Ask your realtor, family, friends, or co-workers for recommendations for specialists, or research online for a list of reliable and local inspectors. Again, unlike home appraisals, you are allowed to be at the home inspection.
It's highly recommended to be there so you can ask the inspector questions and better understand the condition of your home.
After the home inspection is complete, you then can take action to fix any damages or make improvements to increase the quality of the home. You can use their written report as proof you took initiative to improve your home. Buyers may also request a report, so being two steps ahead of them will help make this process go smoothly.
As you can see, there is a distinct difference between a home appraisal and a home inspection. Both are crucial when going through the mortgage process. Both offer a more clear and objective assessment of your home, which allows one to improve its overall quality for the highest price.