Absolutely EVERYTHING You Must Know Before and After Becoming a Homeowner
July 5, 2017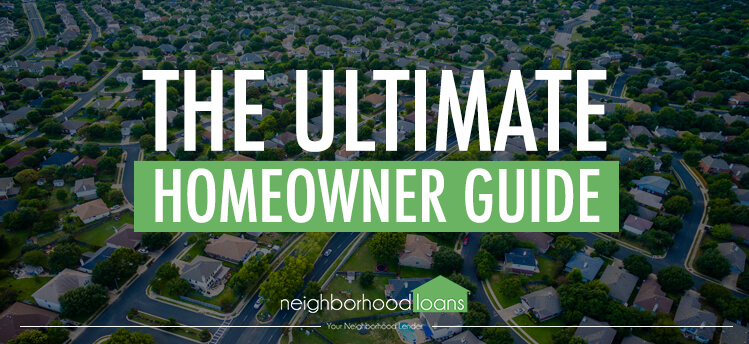 There are certain things in life where there's no guide or warning signals. No one tells you what really happens or what to expect until you've gone through it yourself.
No one tells you that four years of college goes by in the blink of an eye.
No one tells you that your parents were right when they said you'd regret not learning how to play an instrument.
But, no one told you about what happens when you become a homeowner.
That's why we've created the ultimate homeowner guide on absolutely EVERYTHING you must know before and after buying a home.
BEFORE buying a house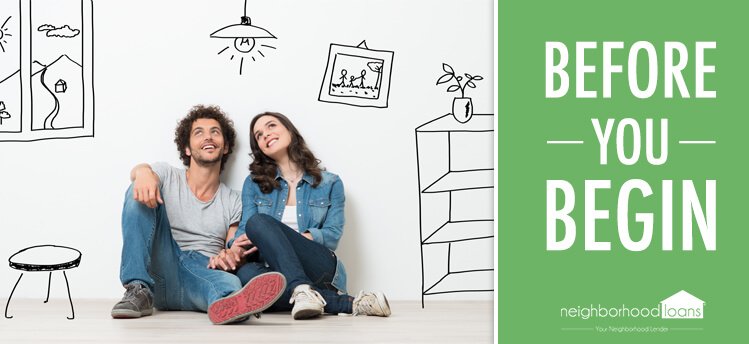 Before you start researching the house market, or picking out swatches for the kitchen or deciding what furniture theme you like best, you need to go over a different list of priorities. As a potential home buyer, you should do the following:
Strengthen your credit score
This is very important to do before buying a home. Your mortgage lender will look at your credit score to determine how much they can lend you. The better the score, the better the loan.
Figure out what you can afford
This is where budgeting comes into play. If you don't have a spreadsheet drawn out, you can easily design one with Excel, or use one of these financial resources, such as: Mint.com, Buxfer.com, BudgetPulse.com, and many others. Once your finances are balanced out, you will be able to see how much you can afford monthly, how much you can put down and what you have left over.
Save for down payment and closing costs
These two expenses will be the most vital and costly of your mortgage process. If you don't have enough money for both payments, it could cost you your future home. So, start saving money in your piggy bank again so you can afford the home you deserve.
Build a savings account
What do you do when you run into money troubles? Call your parents? Phone a friend? Or just ignore it until the problem gets bigger? Instead of relying or denying reality, it's time to build a savings account. This account can be used for any emergency situations related to yourself or your property. You want to be prepared for the unexpected.
Explore loan options and grants
Familiarize yourself with loan options and grants available to you. Your loan officer will be able to walk you through each one and pick the best one for you. But, it's always good to know what options are out there.
If you've done all of the above, great! You're on the right path of homeownership.
However, you're still not ready to hit the streets and start picking out homes. There are many other things to do beforehand.
You need to look at your financial situation, since this purchase will be by far the biggest in your life. You want to be prepared and knowledgeable of what is expected from you as a buyer. Here are five money related things to figure out ASAP:
Gather financial documents
This includes pay stubs, statements from banks, brokerages and retirement accounts. These documents are needed by your mortgage lender to determine what loan you qualify for.
Find out your credit score
You can do this yourself at MyFICO.com to see and get a copy for $12.95. A score above 720 is most desirable for a mortgage loan. The minimum credit score required for a mortgage loan is 620. However, the higher the credit score, the better the loan.
Fix any errors on your credit report
If any issues or errors appear on your credit report, this can jeopardize your loan approval. Analyze your credit report before going to your mortgage lender so you don't worsen your chance of getting a better loan. (Here is some information on how to fix your credit score.)
Find a lender or broker
Lenders and brokers offer various incentives and rates for clients. Look at each company side by side to see where you can get the best, lowest offer and is able to give you an accurate estimate of how much you can afford to borrow.
Get preapproved
Getting preapproved before picking out homes will help you see where you financially stand. By starting here, this will simplify your mortgage process and illustrate what you can afford. Your mortgage lender will help you fill out your application and figure out how much you qualify for.
Let's fast forward; you got preapproved, found the perfect home that fits within your budget, is in the ideal neighborhood and is absolutely beautiful. (Find out the difference between pre-approval and pre-qualification here.)
Now that you're a homeowner, what happens next? Take a celebratory Instagram picture? Throw a house-warming party? Or take a nap?
Sure, you can do any or all three of those. However, there are several things as a new homeowner you can't ignore.
You can't overlook the new responsibility this title demands or your home can suffer severely.
Before signing any documents, be sure to check out this article on what NOT to do when buying a home.
In addition to these 12 major factors: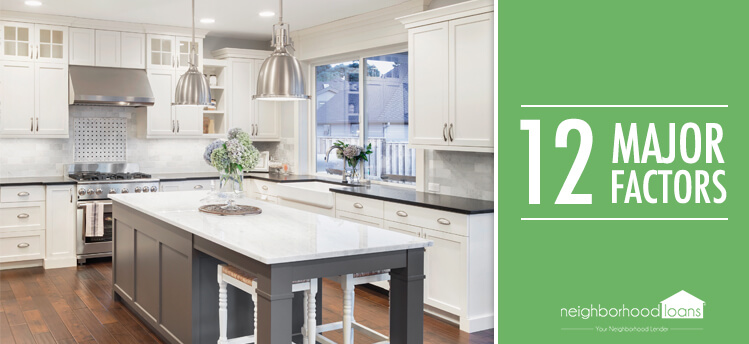 Home maintenance repairs
Ownership of a home means you become your own landlord. Meaning, you take care of any problems, whether it's a jammed door or a clogged toilet, you are now responsible for repairing or calling an expert.
If ignored long enough, a small problem could turn into a larger and costlier one.
According a Balance article, setting aside about one percent of your home's purchase price should be used for home maintenance repairs. For example, if your home costs $250,000, you should budget $2,500 for as needed maintenance repairs. This money saved can be used for any small or large damages. If you don't end up using this money, you will have more money saved up for the following year just in case for any future damages.
Don't overspend on furniture or remodeling
You just spent a large amount of money for a down payment, closing costs and moving expenses. Monthly expenses are expected to rise due to new utility, electricity and maintenance bills.
Don't need to overdo it and overspend on new furniture or remodeling.
Although you want you new home to match with the furniture, it's best to wait a few months so you can more comfortably afford them.
Don't hire yourself as the contractor
When you run into a problem for the first time, who do you call? Well, you're not in an apartment anymore so it's not your landlord. This part can be scary and nerve wrecking because you don't know who can fix this problem well and trustfully.
Don'tr try to repairs something you aren't qualified for to just save money. You home was an investment and deserves to be taken care of just as well as your car, kid or pet. You wouldn't perform an operation on your dog, so don't try to fix a loose wire in the garage or a leaky faucet.
Hire contractors and professionals that specialize in home maintenance repairs, this way, your home is kept in the best condition possible and you can keep yourself safe from any injuries.
Ask you family, friends or coworkers for recommendations on contractors. Do your research before picking up the phone and hiring a random repairman. You want to be sure that you are hiring someone who can get the job done well and priced appropriately.
Once you have found someone you trust, delivers high quality work and works within your budget, keep their number close by for any future damages.
Keep receipts from home improvements repairs
When you decide to sell your home, present these receipts to your realtor. You can use these costs to increase your home's basis. This can help you maximize your tax-free earnings on the sale of your home. This can be applicable to you if this was your primary home and if you lived there for two to five years before you sold it.
If you haven't saved any receipts, you home basis is the amount you originally paid for your investment.
Don't confuse a repair with an improvement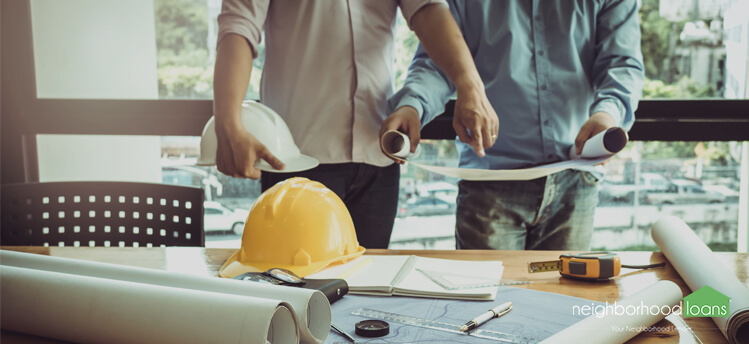 Unfortunately, not all home expenses are treated the same for determining you home's basis.
The IRS considers repairs to be apart of the homeowner's responsibility. Repairs are something that preserves the home's original value (e.g. replacing the roof or installing central air conditioning). Improvements are something that enhances it (e.g. remodeling the kitchen or knocking down a wall to increase space).
Property lines are blurry lines
The division between houses is usually clearly drawn out. Either with a fence, trees or shrubs that mark which side is which. Before doing any type of reconstruction or landscaping maintenance, consult with your neighbor of what you're doing.
They may have a different opinion of the property division. This is also just a courtesy notice, just letting the neighbors know there might be noise and you're sorry in advance for any disruption. This will prevent any misunderstandings or issues that could arise between you and your neighbor.
Home inspection is a hit or miss
Before buying a house, the home needs to go through an inspection. Home inspections give the buyer a general overview of the home's current state with heating, electrical, plumbing, interior and exterior condition. However, inspections are typically just visual inspections.
Meaning, these professionals just look for any issues. Instead of finding hidden issues like molding, pests or water damage. They may be able to spot damages, but do not have the authority to diagnose the issue. These issues will have to be looked at by specialized professionals.
Don't get the wrong insurance
Your mortgage lender requires homeowners to purchase homeowner's insurance. But also, enough to fully replace the property in the case of a tragedy.
If you have people in the home that reply on your income to pay for the mortgage, you will need life insurance with the next most responsible person named as beneficiary so he or she won't lose the house if the primary homeowner were to pass away unexpectedly.
It's a never ending job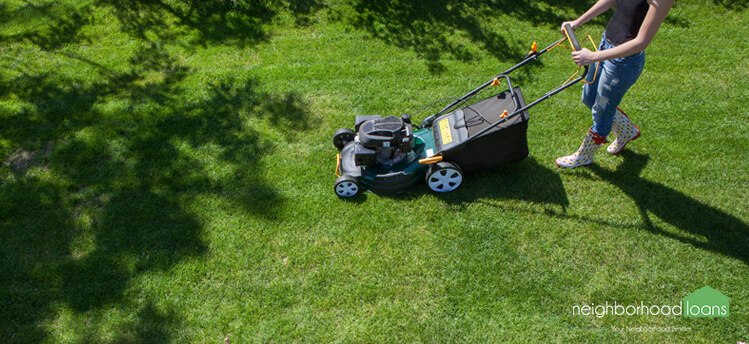 Home maintenance is a never-ending job. You may think once the toilet is unclogged or the door is hinged, you're done for a while. Nope. Just like maintaining a car, a house requires constant care and attention for it to be functioning properly.
With the daily chores of a household like washing the dishes, doing the laundry or vacuuming, there's more maintenance to it. You may have to do additional work like replacing the batteries in the smoke detector, or changing the furnace filters.
Not only does the interior of a house require work, but so does the exterior. These maintenance duties change throughout seasons, like mowing the lawn, shoveling the driveway or cleaning the leaves out of the gutter.
Permit before construction
Before drawing up the final blueprints and buying the latest reconstruction tools at Home Depot, you have to get a permit from your town to build any structure or patio.
Sure, any renovations inside of your home is fair game. However, any major projects like home extensions or deck installations require a permit from your city or town.
The town or city will review your plans. They can either disapproved, approve or alter your plans. Afterwards, they will visit your home to make sure you've built your new addition properly and safely.
Work in progress
When buying a home, it's tempting to go all out HGTV mode to fix and improve any little thing. Remember, these issues don't need to be resolved right at the beginning. You just spent a large amount of money on a down payment, closing costs and moving expenses.
Try to plan out and organize specific improvements in advance so you can budget appropriately and stay on track.
This also goes for furniture improvements. You may feel obligated to fill the house with new, modern and matching furniture. However, you don't need to make a bigger dent in your pocket by picking out expensive furniture. Slowly and gradually upgrade your furniture. That way, you can afford it and think through what kind of furniture would look best in your home.
Thanks for the memories
Saying goodbye to your old home may be sad because you're leaving old memories behind. Maybe a monumental place where some "firsts" happened. But, nothing will be able to replace those memories. You can take them with you onto your next first, buying your first home.
Sure, it may be scary to jump into something new that requires more responsibility, but now you have the freedom and luxury to make this place your own. Unpack your belongings, find places for your things and settle in. This will help ease the transition of entering a new environment.
AFTER buying a house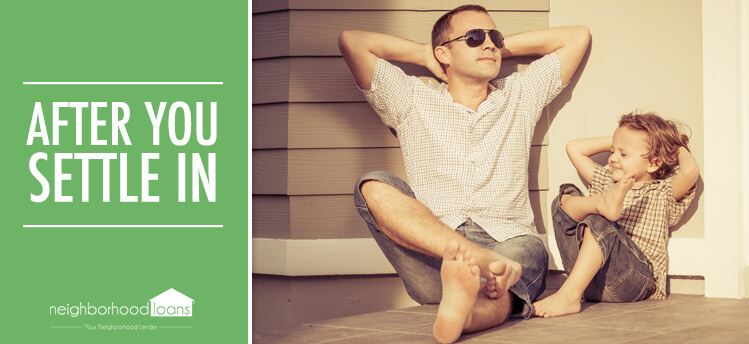 Now that you're familiar with what to do before becoming a homeowner, there are things to do afterwards as well. Complete this list and you will save money, transition easier and simplify your life.
Check the insulation in the attic
If your home has an unfinished attic, be sure to inspect it. If there seems to be little to no insulation, install a new one. This will add value to your home and increase the quality of living. This guide from the Department of Energy on attic insulation will provide regulations and clarity on how much insulation you should have depending on where you live.
Lower the temperature on the hot water heater
The temperature should be at 120 degrees Fahrenheit or 55 degrees Celsius. Majority of people don;t use water hotter than 120 degrees since anything hotter has the ability to scald you. It also takes more energy to keep water at a higher temperature. Why spend extra for energy that isn't being used effectively? With that being said, lower the temperature to save money on your energy bill.
Install ceiling fans
Ceiling fans are a low-energy source to keep the air flowing in your home. Using fans in the summer can help you get away with keeping your thermostat at a degree or two higher than normal. Installing fans will provide you extra air and help you save money on your energy bill.
Wrap exposed water pipes
Explore your basement or garage and spot out any exposed water pipes and wrap them with insulation. Exposed water pipes lose heat as water travels from your heater to your faucet or shower. By wrapping the pipes, you can add a two to four-degree difference in the temperature of the water.
Program your thermostat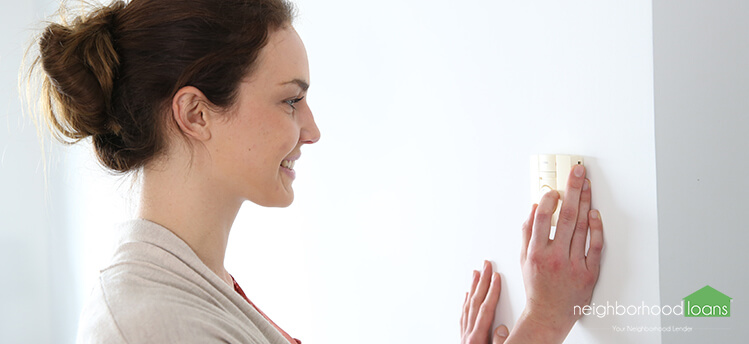 If yours is programmable, you have the ability to automatically schedule desired temperatures throughout the year. This comes in handy in the summer for cooling and winter for heating. They are fairly easy to use and will end up saving you money if you have an established routine. For example, at night, the thermostat can drop a few degrees, then return to normal when you wake up. Same situation when you leave the house for work, the temperature can drop again and return to a normal when you come home.
Replace air filters
When moving into a new home, you should always replace the air filters. New and functioning air filters ensure that air is filtered well throughout your home. Go down to your furnace room, measure your air conditioning unit and go to the hardware store to buy the correct filters. Not only does updated air filters provide clean air, outdated ones can make your AC unit work harder to circulate the air flow. Meaning, use more energy to pump out low quality air.
Clear the vents
Vents are either in the ceiling or on the floor. When moving in, make sure nothing is covering these areas, or it could make your heating and cooling work harder than necessary. Also, make sure vents are clear or dust or spider webs. Keeping these openings clean will improve the quality of air flow into the room.
Inspect water resources
Take a lap around your house and check all the toilets, faucets and under-sink pipes for any leaks or constant running. If any of these are consistently, running, this will add an unnecessary cost to your water bill. Not to mention if something is leaking, it will drip, leave mold and cost you a nice bill to clean and repair.
Replace the light bulbs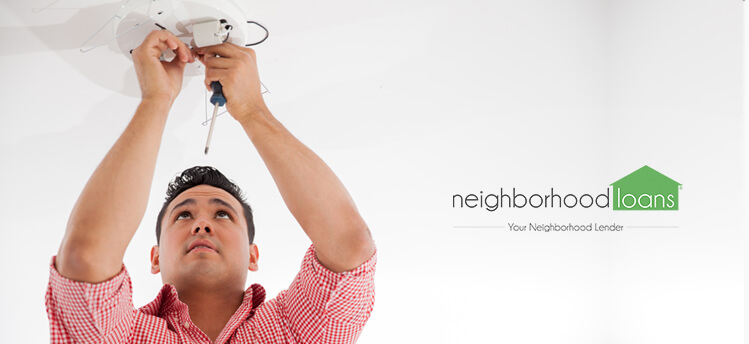 Installing LED or CFL light bulbs can save you a ton of money on energy. They also have a longer life span, so investing in these bulbs pay off in the long run. You should place these bulbs in more common areas or places that light will be used over a long period of time, such as the kitchen, living room or basement.
Get new locks, keys and garage codes
Establishing a sense of privacy and safety is crucial when becoming a new homeowner. You can do this in a variety of ways, such as replacing all the locks with new ones,  make new keys and change the garage code. This way, the possibility of old tenants returning or other unwanted visitors will have no access of getting in. Make sure to give a spare key to someone you trust, just in case you get locked out.
Setting up appliances
This part tends to be tricky and confusing, especially if you're not a technological wizard or computer engineer. Setting up appliances like the outdoor grill, installing the refrigerator or hooking up the gas line could require extra help. Not to mention other installations like mounting the TV, setting up the Internet or rewiring the sound system. This process too could require professional help to ensure all the equipment was set up properly and the wires are connected correctly.
Updating your driver's license
This should be done sooner than later. Because you will find yourself needing to provide a valid proof of address and will be out of luck. Find the nearest DMV and bring an envelope addressed and verified by the post office to prove your new address.
Update your mailing and billing address
Again, this should be done sooner than later. If personal mail or bills are sent to the wrong address, these inquiries will arrive later and could jeopardize your payments or responsiveness to friends and family. Also, could irritate new tenants of your previous address. Keep in mind you have several companies to contact regarding your new address. For example, utility and gas companies, phone and cable service, any club memberships, magazine subscriptions or online delivery services like Amazon or Ebay.
Unpacking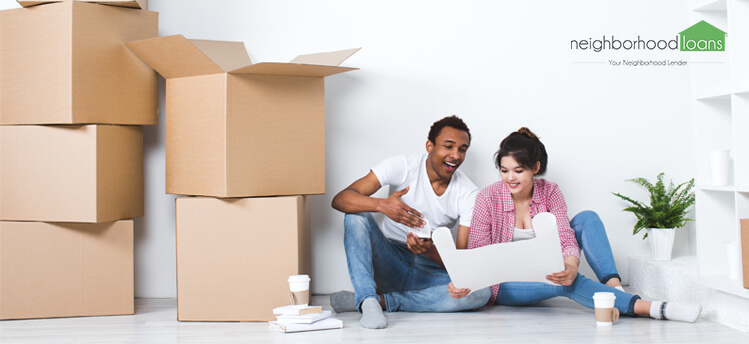 Without a doubt, the longest and most tedious part of moving into a new home. You have to look through each box, sort out, organize and decide where everything belongs. From the kitchen necessities, to books, to clothes to random guilty pleasure items like your boombox from the 90's. Unless you're like Monica Gellar who thrives on tidy and organizational tasks, this may require some serious will power and motivation.
Create a home maintenance checklist
The items on this checklist should be things you want to check up on a monthly, quarterly or annual basis. Such as the air conditioning, water pipes, vents, leaky faucets, pests, cracks and much more. Try to make a habit of checking this list every now and then. By doing so, you will be able to detect the problem sooner than later, and end up saving money.
Don't let these new responsibilities and liabilities scare you out of becoming a homeowner. Although it may take some adjusting to get used to, this will be one of the best investments of your life and now more than ever you are knowledgeable and ready to take on homeownership status.