Make MORE Money In Real Estate: Full Guide for 2018
February 26, 2017
Even if you feel like you're at the top of your real estate game, there is always, always, room for improvement. If you want to step up your game in the real estate market, then here are all of the things you need to know and start doing right away.
Branding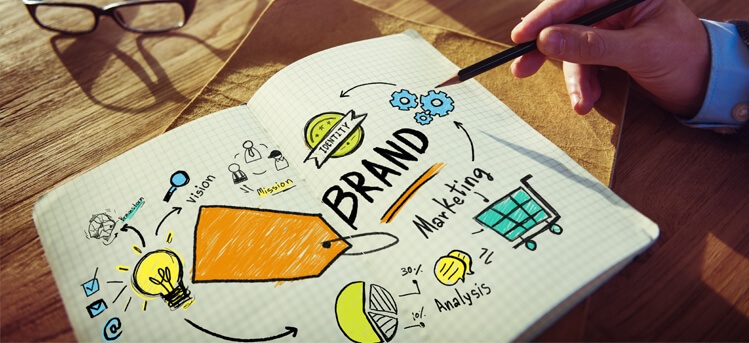 Branding cannot be stressed enough when it comes to real estate marketing. Your name is important, but having it attached to a brand is even better.
By branding yourself and your real estate business, you're marking yourself as separate from the pack of other real estate agents.
The key to using branding for real estate marketing is owning it like a boss! You can't take this thing on half-hearted. If you're going to brand yourself and your business, then here's what you have to do.
Professional Headshot
The first method of making yourself stand out as a professional real estate agent is putting your photo out there. Buyers and sellers like to know that they're going to hire an actual human and not some faceless entity. Find a professional headshot photographer, dress professionally, and smile!
Brand Logo
If you're working for an established real estate firm or you're starting your own, it's vital that you adopt a recognizable logo. Think about it: RE/MAX has the hot air balloon, Century 21 has the house logo, and @properties uses the commercial at sign. Using and/or crafting a recognizable logo helps branding surge like a rocket.
Professionalism
Branding is further improved by projecting an image or real estate professionalism. For example, are you using your personal email for marketing or do you have your business email listed? What about your listed phone number? Are you doing everything you can to look like a professional?
Business Cards
Business cards are as popular now as they ever were. In fact, they're even more popular now because of the infinite options you have to customize your own. Make sure that your business card is professional but eye-catching. Make sure it includes your headshot, your contact information, and your logo. You'll be amazed at how your name spreads.
Get It Out There
Branding your business and name only works if you push it out there and get people to notice it. There'll be more on advertising later, but for right now focus on what you have. Arm your friends and family with business cards, make time for attending conventions and functions, network, talk and do everything you can to start spreading the word about yourself.
Website Setup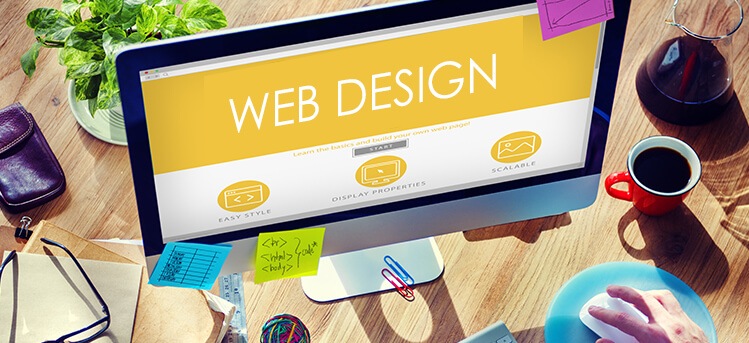 Branding is only the first step in making yourself known as a real estate agent. Now you have to have a website that people can visit and learn more about your business.
However, your website is only as good as you make it. Here's the need to know about how your website and the content you post on it impacts your marketing strategy.
Well Designed Website
You want your website to stand out from your competitors? Hire someone to design it so that it rivals the professionalism of Trulia, Zillow, and realtor.com. The main points of a strong real estate website are:
Professional design & layout
Attractive without being gaudy
Easy to navigate
Clearly marked and working links
Fresh content on a regular basis
Professional design & layout are of the utmost importance for drawing in and capturing leads. Potential clients don't want to deal with a website that looks like it was made in 2001 and feels like a maze.
The Company Page
Everyone loves a good story and the tale of how your real estate business came to be is no different. Potential clients love knowing a few things about your business, such as when it started, what the strong points are, why it's the best choice, etc. Just like how your brand has to be unique, make sure that your company has its own unique history.
The Team Page
Whether you're working for a real estate brokerage or you actually own it, no real estate website is complete without a Team Page. This is where all of the individual "About Me" pages (with headshots best used as thumbnails) are put. Give each team member the chance to tell clients a bit about themselves and their strengths. Again, faces and personality cost little but yield much.
Landing Pages
Landing pages are meant to draw in traffic from a specific form of search. For example, perhaps there's been a rise in people looking to buy in a particular neighborhood. You can create and post a landing page detailing everything they need to know about it. That landing page can even include the next tactic for marketing: the call to action button.
Call to Action Button
Never, ever, EVER let any page on your website be a dead-end! Include links to other pages, outgoing links, or best of all, a call to action button. The call to action button prompts guests to take action (for example, "Want to receive listing updates? Click here to subscribe!"). If you can make the page they're linked to easy to understand, so much the better.
Testimonials
Client testimonials are one of the best forms of free marketing available on the internet. If a client was extremely pleased with how you helped them, ask them if they'd mind writing a testimonial on your real estate website. Potential clients are always on the lookout for feedback from your previous clients.
Website Content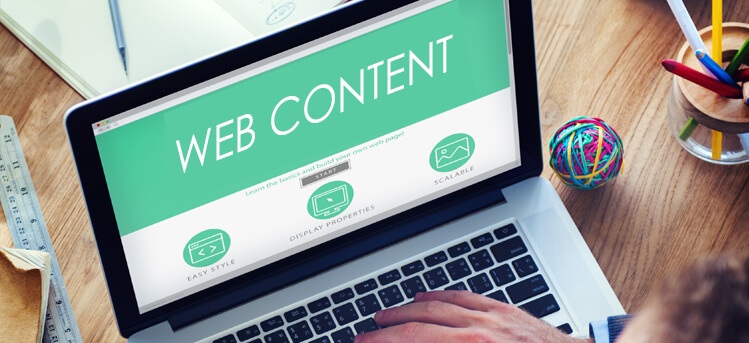 Your website's setup is important, but a website can't stand on all of those pages alone. It needs something more if you're going to up your real estate game.
Give people a reason to come to your website: post fresh content on a regular basis. Blogs, articles, infographics, and anything else you can create and post will rake in leads like leaves in the fall. People want to learn more and you can give them the knowledge they seek.
But for content to work, you need to maintain high-quality content and a consistent posting schedule.
Content marketing can be tackled from numerous angles depending on what you feel comfortable with. Here are a few ways you can really put yourself out on the market.
Search Engine Optimization (SEO)
Before we get to the meat of website content, you'll need to learn about SEO. Website content doesn't work as well if you just post random content. Check SEO to see which keywords are getting hits right now and build a post around that topic. Make sure that the content is still information that readers can use and not just trivial bits.
Blogs
Blogs are the written content that just keep on giving. Giving readers access to valuable or interesting information about real estate (for example, "X Steps to buying your first home") is economic and effective. Write what you know (or hire someone to do it). You can always add more blogs over time and over a variety of topics.
Infographics
Infographics are eye-catchingly arranged charts that give information to anyone who cares to read it. You can combine images with information to create a visually appealing design that pleases your readers. Even better, you can turn your blog content into an infographic and no one will be the wiser. Example: Social Media Guide For Realtors – Infographic
Listing Page
As a real estate agent, you need to have access to some listings for potential clients to look over. This is where creating a listing page comes in handy. A listing page has all of the properties (that you know of) and is complemented by as much information as you can give about that property. 20-25 professional photographs will suffice for drawing in the interested guests.
Virtual Property Tours
Property photos are always welcome, but how about giving a potential buyer actual footage of a home that's for sale? If you can create a professionally filmed tour of a property, you can upload it to YouTube on your company channel and market it accordingly. It's a good way to get people to think, "Wow! I need to see this place in person!"
Guest Posts
Do you know another real estate professional with a massive online following? Why not ask them to be a guest poster on your content page? Odds are they'll share their guest post on their own social media pages and that will draw more people to your page! Free publicity at its finest.
Viral Content
If the internet proves anything, it's that the simplest things can become insanely popular (case in point, cat videos). See if you can create some viral content (such as a video showing a time lapse of an open house done to funny music) with a matching headline and see how much traffic it brings in.
Comment & Reply
An overlooked method of free online marketing is commenting and replying. For example, say one of your competitors posts an amazing article about new construction homes. Taking a moment to comment thoughtfully on their post does wonders for putting your name out there.
On the flipside, replying to comments on your content is a good way to show that you take the time and care to respond to guests and potential clients. Don't just copy & paste a response either. Address them by name and give them something personal and unique.
However, ignore and do not reply to obvious trolls (i.e. the people who write "Your article sucks!" and other "eloquent" insults that have no basis).
Also, replying doesn't end with the comments section. If you want to turn leads into sales on a consistent basis, then you need to reply to every inquiry, email, phone call, and voicemail you can as soon as you can. Clients want instant results and your window of opportunity is small if you want them to hire you.
Marketing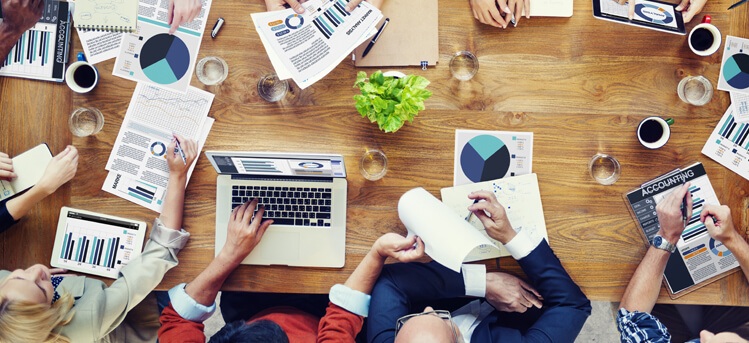 Alright, you have a brand, a website, and creative content: what's the next step of upping your real estate marketing?
Advertising!
Advertising? Wait, isn't advertising the same thing as marketing? Yes and no. Technically speaking, advertising is a subcategory of marketing. If you want to succeed in real estate marketing, then you need to advertise. And here are a few ways you can do it.
Mailers
It may seem old-fashioned, but the U.S. Postal Service still works. You can use it to send out mailers, fliers, and other pieces of advertising to people who have given you their address for the purpose of learning more. Mailers are still an economic and efficient way of advertising your real estate business.
Email Blasts
If you're more intent on keeping things digital (and possibly saving trees), you can always make use of email blasts. Email blasts are what you do when you send out newsletters, updates, and any other information that you want your subscribers to know. Keep them professional and well organized so they don't get marked as spam and missed.
Social Media
Facebook, Twitter, Snapchat, Pinterest, and LinkedIn cannot be underestimated for advertising. Every new piece of information that enters the world each day passes through them and is shared by millions. You can pay for ad space on them, but you can also advertise organically on them.
Social media websites are where you can post all of your content and information. Invite your friends, family, and colleagues to Like and Share it and watch as it spreads across the internet. Actually, this is the perfect place for you to share any viral content you have.
Branded Knickknacks
Have you ever seen a business that didn't advertise itself with pens, coffee mugs, keychains, and other assorted curios? Ordering and giving these kinds of things out to clients is another way to market your brand quickly, easily, and economically. Many real estate agents have gotten leads simply from seeing an agent's information on a borrowed pen.
Public Advertising
Again, it may feel old-fashioned, but advertising in public places still works. Before you call a billboard agency, take a moment and realize that there are other methods. Benches, public transportation, bumper stickers, sports team sponsorships and a host of others are viable options for effective public advertising (and more mobile than a billboard!).
Open Houses
If you're a sellers' agent, did you know that open houses are one of the best times to advertise yourself? It makes perfect sense when you think about it. Perhaps you can make a little gift basket of branded material that guests to the open house can take with them. After all, who doesn't love a souvenir from a tour?
Referrals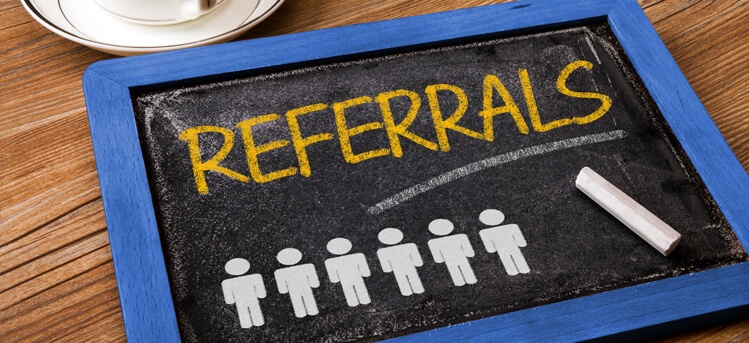 Referrals are one of the major methods of free publicity available to real estate agents. If you're not doing everything you can to get referrals out of your past clients, then you are nowhere near the top of your real estate game.
Now you may think that giving your clients the best service possible combined with strong communication and giving them information whenever they need it is the best path to getting referrals.
It's definitely one of the best ways, to be sure, but it is by no means the only way you can get referrals.
Some of the more creative ways of getting referrals come after you've helped a client buy/sell a home.
Send them a Message
A great way to keep yourself in a client's memory is by sending them a personalized email or postcard a few months after you've helped them. Keep it simple and eye-catching, asking them if they're all settled in and thanking them for choosing you to represent them.
You can end these messages by asking them to keep you in mind if they ever have any real estate needs again and/or referring you if they know someone who is looking to buy/sell. It's simple, subtle, and often successful.
A Renewed Gift Basket
It doesn't matter what's inside them: everybody loves getting a gift basket. As a real estate agent, a gift basket to your client is a simple but elegant way to thank your client for hiring you.
If you're a buyer's agent, here's a really clever idea for a gift basket. Instead of putting fruit or little knickknacks in it, put in things like soap, paper plates, plastic utensils, and other little necessities people often need their first few days in a new home. Top it off with a gift card to a local restaurant and you'll stick in their mind like an honored statue.
A Unique Gift
Working with a real estate client means that you're part of their lives for a time. During that time, you get to know a little bit about them, and that includes their interests. You can then use this information and get them a personalized and unique gift to go with them. It's a little more expensive than other methods, but you've now given them a permanent reminder of you.
Think of it as a gift that keeps on giving you referrals.
Reputation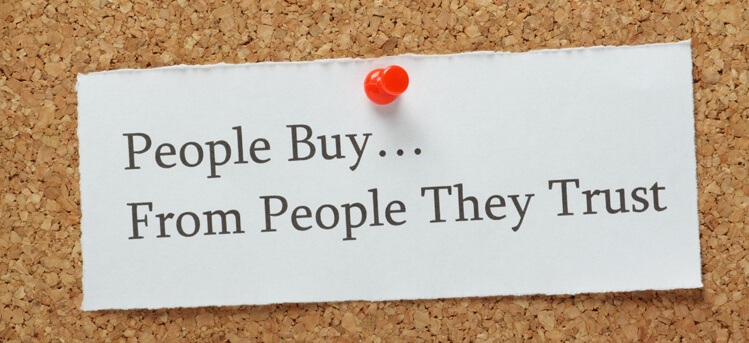 For all that you can invest in real estate marketing in 2018, there is one method of marketing that is virtually priceless: your reputation.
Laugh if you will, but a real estate agent will only succeed as far as their reputation allows them to. If you have a reputation for dedicated client service and honesty, your reputation will be you back tenfold. If you have a reputation for missing appointments, being pushy, and a sloppy website then don't be surprised when you've nothing to show for it.
All of the previous marketing tips will help you build your reputation as a professional and reliable real estate agent. If you invest time in your marketing skills and client interaction then your reputation will precede you among clients, colleagues and competitors.
Yes, you may get the occasional negative review. But if you build up a wall made of good reputation, then it will withstand almost all negative criticism.
Staying on Top of Your Game
You can talk a good game about upping your real estate all you want, but unless you actually make the effort you shouldn't be surprised if nothing really improves. The real estate industry is driven by the go-getters who look at this as more than just a job.
If you want to stay on top of your game and make yourself stand out from your competitors, here are a few tips that you need to employ.
Check Everything Every Day
If you want to draw in leads and turn them into profitable sales, you need to check your email, voicemail, and social media accounts every day. Yes, all of those can catch leads for you, but unless you see them and reach out then you're making no progress at all.
Network Whenever You Can
Take your brand and spread it as far as you can. Parties, conventions, social events, and anything like those and more are perfect for handing out business cards and branded knickknacks. Connect with lenders and other real estate agents to expand your reach and it could potentially draw in more referrals.
Set Goals for Yourself
Everything you've been told in this article can be taken as suggestions. If you want to improve your real estate game in 2018, think about which areas you need improvement on and focus on those. If you set goals for yourself then that gives you a set plan to work towards. It's like going shopping with a list: you know what you're looking for and what you have to do.
Take Time for Yourself
Lastly, even if you eat, sleep, and sweat real estate, you still need to take time for yourself. Working yourself until you burn out never does anyone any good. Try and set aside a time each week when just disconnect from everything associated with real estate. Let your mind relax so that you can return to work refreshed and ready to really up your game.
A Whole New Year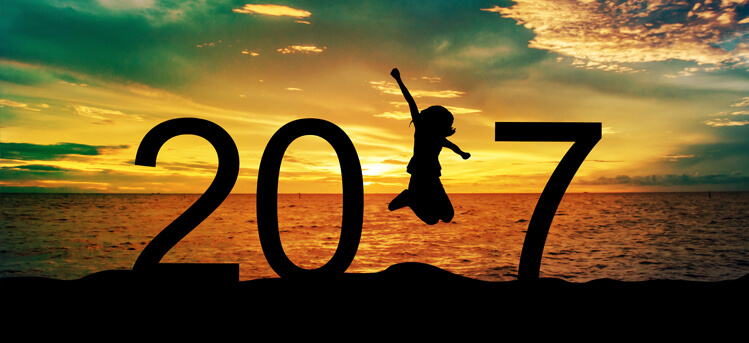 Right here and now is when you resolve to up your real estate game in 2018. It may seem complex, but like almost everything all it takes to understand it is research and experimenting. Marketing is flexible in that it allows you to try and see how different tactics work out. If something doesn't quite work, see what you could improve or what else you could try.
One way or another, you have to invest time, money and effort into marketing if you're going to up your real estate game. The more experience you gain with marketing the more exposure you get. And with exposure come leads, and with leads come property transactions.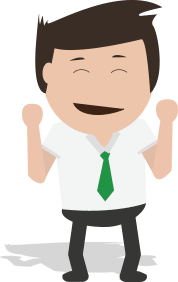 Did you enjoy this article?
There's more where that came from!
We hate spam just as much as you do. We promise we will only send content worth your time!