TOP New Year's Resolutions for HOMEBUYERS and HOMEOWNERS
December 27, 2017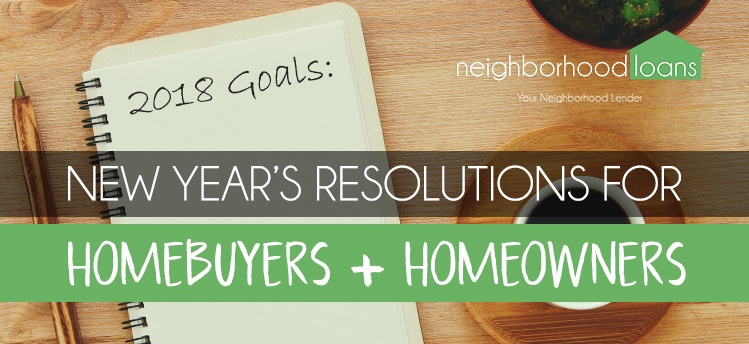 As 2017 is coming to a close, we are ready to ring in the New Year.
People typically like looking forward to the New Year because it symbolizes the beginning of something new. It's a fresh start.
Saying goodbye to hardships and hello to new adventures.
Before the clock strikes twelve, may people have created a New Year's resolution to follow to kick off January on the right foot.
Majority of people make their resolutions challenging to better themselves. Most commonly, people set their New Year's resolution goal to either work out more, spend less money or limit screen time.
But, what about becoming a homeowner? Or how to be a better homeowner?
Why not start out 2018 with a mortgage bang or a homeowner makeover?
Keep yourself accountable this year and find out how to stay on track with this New Year's resolutions for homebuyers and homeowners.
HOMEBUYERS
Thinking about purchasing a home this year?
Before you start looking at homes, follow these New Year's resolution tips to help ease your way into becoming a smart homeowner.
Fix your credit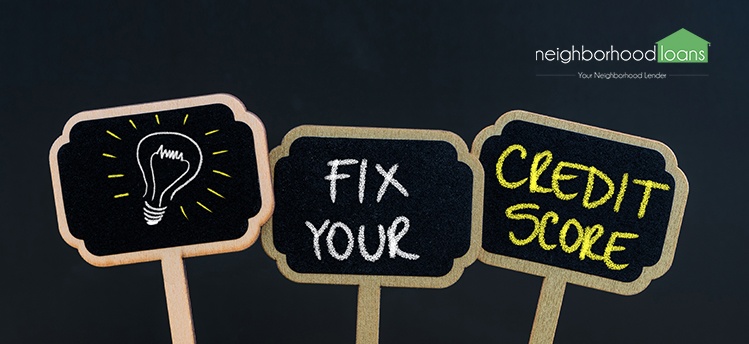 If you are a prospective homebuyer, you will need to resolve your credit.
In the United States, almost all major lending decisions are based off your credit score.
Lenders look at your credit score as a reference to your credit risk, which means, what is the likelihood you are going to pay back the amount you agreed upon.
Lenders look for high credit scores because they can safely assume that applicants are a low risk borrower. Typically, they look for scores above 720 or higher for a mortgage loan.
Simply, your credit score heavily influences how your mortgage payments and interest rate will be.
Before you apply for a loan make sure your credit score is strong, so you can be approved for a desirable loan and terms.
If your score is not as strong as you would like it to be, there are ways to improve it.
First, you should catch up on any bills or late payments.
Paying these debts in full will help improve your score.
To make sure you never miss a payment, you can sign up for automatic payments.
This way, you will not have to stress about knowing what day of the month it is.
Secondly, do NOT apply for any new credit or loan.
Especially during your mortgage process.
Any new lines of credit or other loan grants like a car loan can negatively affect your credit score.
Lastly, limit yourself by reducing your balances on any credit cards you own.
Although having a line of credit can help your credit score, you need to keep your balance-to-credit-line ratio under control.
If you are struggling to manage a higher balance card, you can transfer part of the balance to a different account.
Start saving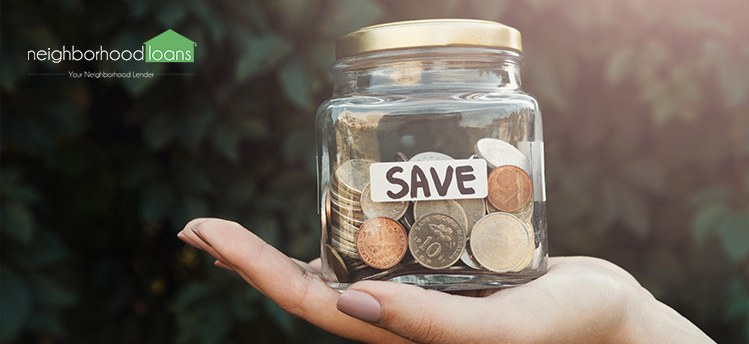 No matter how great your credit score is, you will need to cough up a large amount of cash throughout your mortgage process.
The down payment on a home is typically where people seem to stress about the most.
Especially since it is recommended to put down 20 percent of the home's market value.
Not many people have this kind of cash lying around. Which is why it is important to start saving up for your down payment.
However, there are certain loans available that requires applicants to put down less than 20 percent.
For example, the Federal Housing Administration (FHA) loan requires people to put down as little as 3.5% but they need to have a credit score of at least 580.
If you do qualify for a loan that requires a smaller down payment, you will still need to set money aside for other finances, like a cash reserve.
Basically, a cash reserve is saved up money that is used during financial hardships. For example, if you were to lose your job, you can use this money to finance your mortgage payments.
Homebuyers also need to factor in other expenses as well, such as lending and processing fees, and closing costs, which covers attorney fees, title company fees and finalizes the real estate transaction.
Closing day too requires a pretty penny and then some, which is why you should brush up on everything you need to know about this day.
In short, yes, financing a home requires a sufficient amount of funds, but it is worth every single penny.
Start saving early so you can purchase your dream home sooner before you know it!
Do your research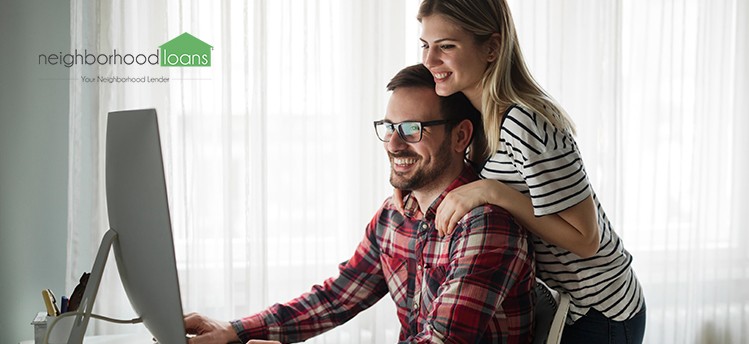 As you are debating whether you should invest your money on a new pair of Nike shoes, what do you do first?
Usually, people research the product. From customer reviews, to materials used, to overall quality. You might ask yourself:
Will it satisfy and benefit me the way I want?
This mindset also applies shopping for a mortgage loan.
You will need to do your research when you are in the market to purchase a home. The loan you choose should be something you are comfortable with and assists you the way you envisioned.
Like mentioned before, all lenders offer different loans and interest rates to applicants going through the mortgage process.
You will need to do some homework and figure out which mortgage loan will suit your needs.
Each loan offers different benefits and requires specific guidelines to be followed in order to qualify.
Familiarize yourself on what each loan requires and how it could benefit you, here.
Did you know there are programs and grants out there that helps prospective buyers finance their home?
Well… it's true!
There are governmental enterprises and organizations that have created programs to help buyers purchase their dream home.
However, there are specific regulations and qualifications that need to be checked off to receive the grant.
Check out which homebuyer grants, assistance options and programs you could qualify for, here.
Knowing what kind of property you want to finance and having a general idea of how much you can afford monthly can speed up your mortgage process.
If you are not exactly sure which loan option fits your needs, your lender can appropriately assist you.
Gather your documents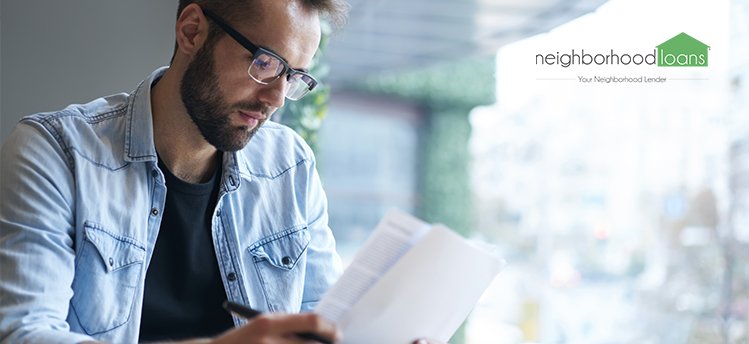 When you apply for a mortgage, your lender will ask you for specific documentation and personal information.
They ask for this paperwork and information, so they can accurately evaluate and approve you for tailored mortgage loan, term and rates.
Your lender will review your income, employment history and assets to determine your eligibility. In addition to the last two years of tax returns, W-2's, bank statements and pay stubs.
As you can see, applying for a mortgage loan takes a good amount of time, but it needs to be done in order to proceed to the following steps of the mortgage process.
You can utilize this helpful checklist of everything you need to bring for your loan application.
Get pre-approved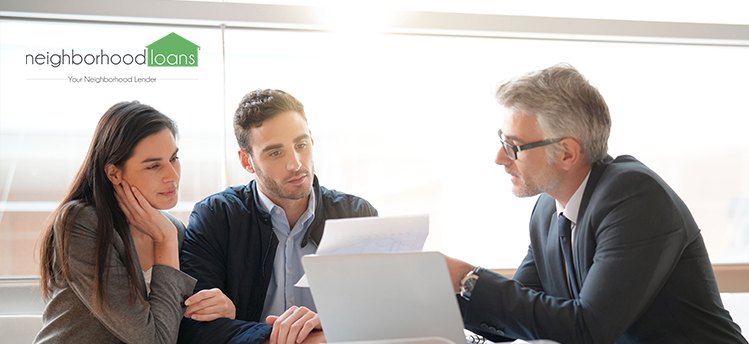 If you have strengthened your credit score, saved up some money, did your research and gathered the required documents, you can now really begin your homebuying adventure.
This adventure usually starts with a loan pre-approval.
Getting pre-approved first will help paint a clearer picture of where you financially stand.
So, when you start touring homes, you will know your price range and how much you can offer comfortably without going over your limit.
Your lender will also give you a pre-approval letter, stating the dollar amount you have been approved of, including the loan program and mortgage rate.
Sellers may ask to see this paperwork, so they have concrete validation and reassurance you are a qualified buyer.
They will not want to waste time doing business with interested buyers who are not financially qualified to finance that property.
However, if you are confident that you can financially manage a property, learn how to make offers too irresistible to turn down.
Having this letter also signals to sellers and real estate agents you are serious about purchasing a home, which will make you an attractive client to both parties.
If you follow these New Year's resolution tips, you can become a homeowner in 2018!
HOMEOWNERS
If you already own a home and are looking for new ways to make the most out of your homeownership experience…
Follow these New Year's resolution tips!
Make larger payments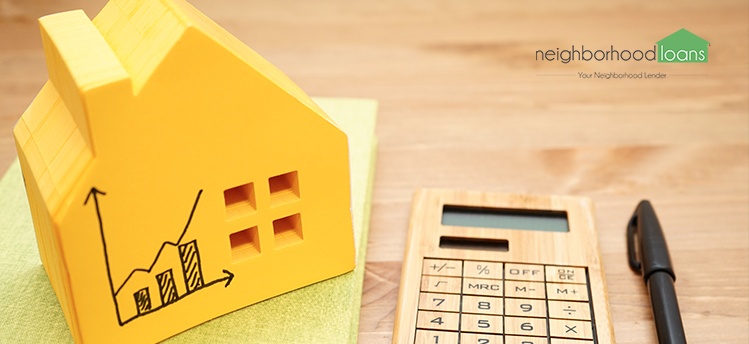 If this past year was a good year, financially, why not kick off the New Year strong by making larger payments toward your mortgage loan?
Any additional contributions, large or small, that are put toward these payments can make a big difference.
For example, it can make a huge impact on the total amount paid back over the course of the loan. It can also shorten your loan's term, meaning, the amount of time you will spend paying back the loan will end sooner than expected.
However, you do not need to make these contributions monthly. Do it at your own pace and pay what you are comfortable with.
Even if you do make a few extra monthly payments throughout the year, it can significantly affect how the rest of your mortgage loan will play out.
The few extra hundred dollars put toward your mortgage can save you thousands of dollars in interest over the course of your loan.
Cutting back on certain amenities or luxuries can help achieve your goal of making larger payments.
For example, using less water or electricity, skipping out on daily coffee runs or limiting eating out can help save money, which then can be used toward you mortgage payments.
If you are looking for other ways to cut back and spend less, check out this article on the top 27 ways to save some serious money.
To better manage your money, create and utilize a spreadsheet of your finances so you can track where and how much of your money is being spent.
Then you can see where you may be able to shave off a couple of dollars and use that money for your loan, so you can pay off your mortgage faster.
Consider refinancing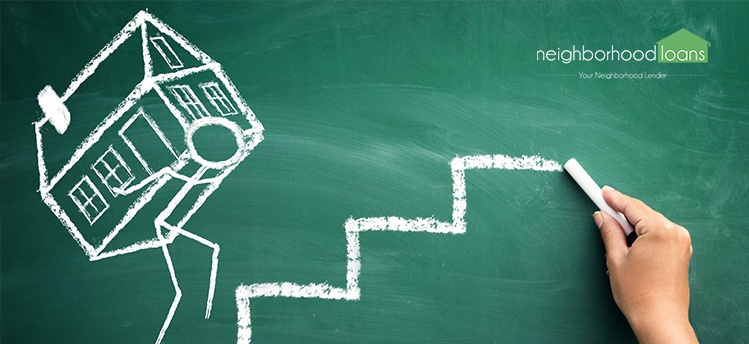 If you have owned your home for 6 months or 6 years, consider refinancing your mortgage.
Refinancing your mortgage is a great option for homeowners that are looking to lower their monthly mortgage payments or shorten their loan's term.
Your lender can help plan and customize a new payment plan that is focused on either:
Shortening your loan's term
Decreasing monthly mortgage payments
Reduce borrowing costs
Especially now that interest rates are near a steady 4%, refinancing your mortgage is a smart and economical way of saving money or shortening your loans' term.
Talk with your lender to see if refinancing is a possible option for you in 2018 so you can lock in on these low interest rates.
Review your homeowner's insurance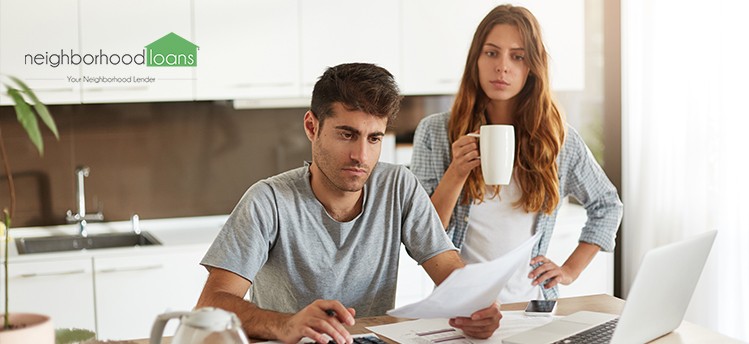 Why fix what isn't broken?
Although this is a positive mindset, sometimes, it doesn't always apply.
Like homeowner's insurance. Many plans rollover to the following year to make it easier on homeowners so they do not have to review any documents or stress about updating plans.
It just remains the same.
Although this relives the burden of completing extra paperwork, you may be missing out on some money saving opportunities.
To make sure you are getting the best bang for your buck, review your homeowner's insurance and shop around.
Get quotes from different insurance companies to see where you can get the best and lowest rate.
Many insurance companies offer clients a bundling package, where they can combine their home and auto insurance, which gives them a discounted rate.
Look into if your insurance company offers this benefit so you can save some extra money.
After reviewing your homeowner's insurance, ask yourself:
Have you made any major improvements regarding your home's safety since you have owned your home?
For example, removing cluttering trees, patching up holes, or installing an advanced security system.
If you have, let your insurance agent know.
Completing these renovations can potentially lower your premiums, AKA save you more money!
Clean out the clutter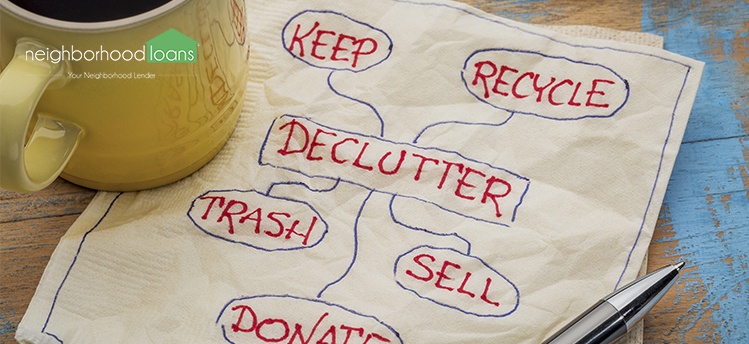 Some people like to wait for spring cleaning to clean out their cabinet, closets or garage.
But, what better way to begin the New Year in a fresh and organized home?
According to studies, having clutter around has shown to decrease productivity, creativity and focus.
In addition, clutter can actually increase anxiety and stress, which makes it difficult to relax and enjoy your home.
To increase productivity and relaxation, clean out the clutter in the beginning of the year so you can start out happy, fresh and motivated.
Of course, you don't need to attack every drawer and cabinet all at once.
Take your time and go through your home, room by room.
This way, you can pace yourself and thoroughly analyze each space and decide whether or not certain objects are valuable or don't bring much use.
Once you have cleaned out your closets and cabinets, you and your home will feel so much better.
Decluttering your home offers a wide variety of benefits and will outshine the value of things you no longer have use for.
Be precautious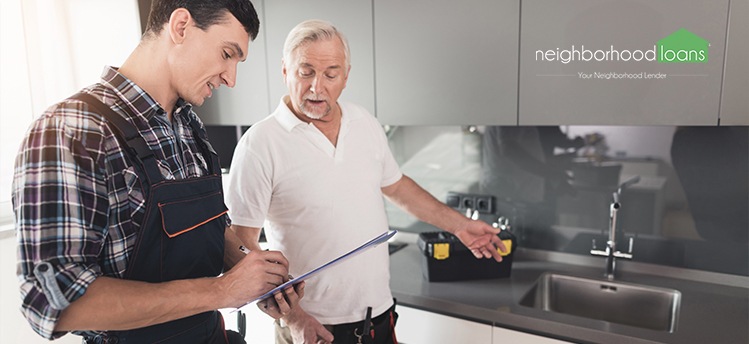 As the New Year resets the "life button", you want to start out fresh. And so should your home.
The beginning of the year is the perfect opportunity to review the condition of your property.
From the inside to outside, you should evaluate your home's current state to ensure you and your family are living in a safe space.
Be one your toes and check your home's exterior.
Look at the foundation to see if there are any major cracks or holes so you can address the problem.
This also goes for the roof. Make sure there are no significant damages, so no water or critters can creep through.
From an inside perspective, test your smoke and carbon monoxide detectors.
If they are not up to date, replaced them immediately so you and your family are safe from any potential threats.
If you haven't, create an annual home maintenance checklist of routine things that should be checked or tested.
This can include checking the status of the furnace, evaluating the insulation of the water pipes or inspecting the central air conditioning unit.
Refer to this list so you don't miss out on checking your home's overall condition.
It will keep yourself accountable and decrease the element of surprise is something needs to be repaired unexpectedly.
For good safety measures, plan several evacuation plans and practice drills in the case of an emergency, like a burglary or a weather-related disaster.
Take precaution this year by developing a routine checklist and potential getaway plans so you and your family are healthy and safe.
With these resolutions, you can begin 2018 and the following years to come with a fresh state of mind.